The mayor of Washington, D.C., ordered residents to continue wearing face masks in public places until at least May 15 during the ongoing coronavirus pandemic.
Mayor Muriel Bowser, a Democrat, issued the order Wednesday morning, extending her previous public health emergency order through mid-May.
The decision specifically requires masks to be worn by hotel workers, guests and visitors, as well as by those using taxis, ride-share vehicles or other private transportation. Customers of food sellers and restaurant workers are also required to wear the masks. Additionally, the order strongly urges anyone using public transportation to follow suit.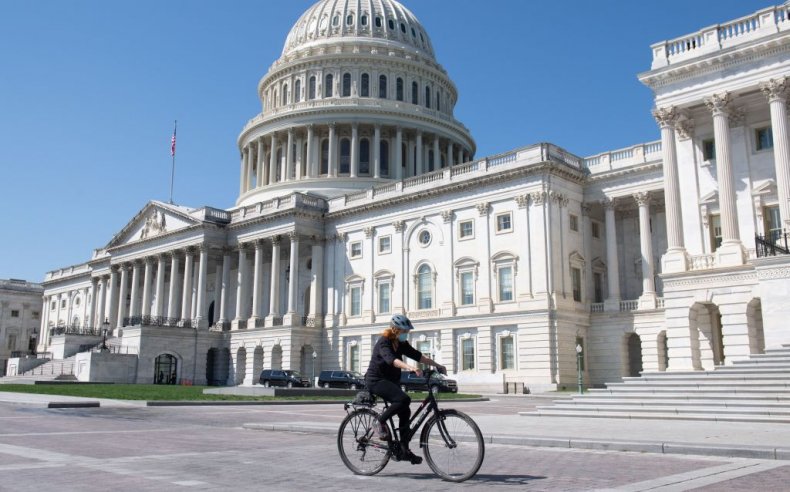 "We know we will need until at least May 15 to flatten the curve," Bowser said during a news conference.
The White House Coronavirus Task Force announced on April 3 that it was advising people across the country to wear face coverings when leaving their homes. When the announcement was made, President Donald Trump said he would not be following the recommendation himself but noted that "it may be good" advice.
Bowser said her city had confirmed 139 new cases of the coronavirus in the past 24 hours, bringing the nation's capital's total to 2,197. Five people have died from COVID-19, the disease caused by the coronavirus, all of whom were 45 or older. That brought the city's death toll to 72 as of Wednesday morning.
The D.C. mayor said the city's data continued to show that African American residents are disproportionately affected by the coronavirus. She also said her efforts are focused on protecting the city's "vulnerable" populations, including the homeless, those housed in psychiatric facilities and prison inmates.
On Tuesday, Bowser had said her city's number of confirmed cases might peak earlier than previously expected. She also praised D.C. residents for doing "a fantastic job" following the mandated social distancing rules to curb the spread of the virus.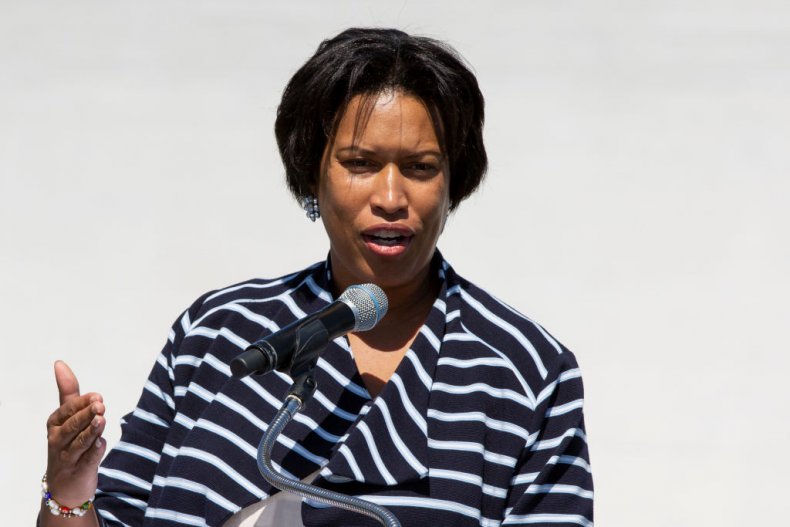 "We're hopeful that our worst-case scenario projections won't be realized, which means we will see lower levels of infection or hospitalizations and possibly see our peak happen in mid- to late May rather than late June," she said in an interview with radio station WTOP.
Nationwide, there are now more than 600,000 confirmed cases of the coronavirus. Of those, more than 43,000 people have recovered, while over 24,000 have died. While the virus still appears to be spreading throughout the nation, some areas, such as California and New York, have begun planning how they will begin reopening their economies when deaths and new cases decline.
This article has been updated with additional information.