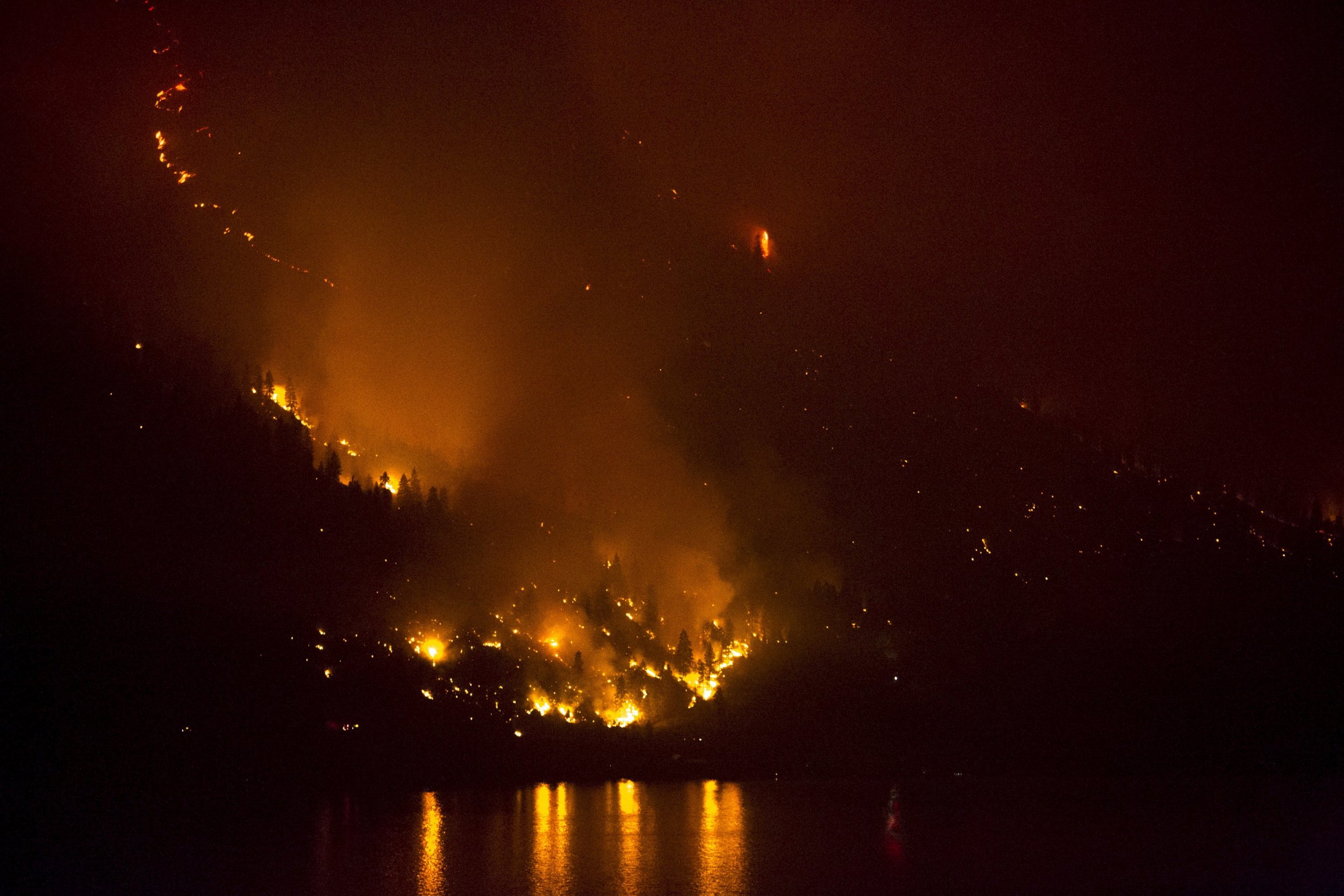 The fierce group of fires burning in north-central Washington since Thursday morning has grown to be the largest blaze in the state's history, a fire spokesman told the Associated Press.
The Okanogan Complex consists of five wildfires that are burning within Washington's largest county. Authorities believe the out-of-control fire will continue to burn throughout the week.
The group of fires has burned more than 400 square miles. It has surpassed last year's Carlton Complex blazes that also tore through Okanogan County, burning 268,764 acres.
Three firefighters were killed and four others were injured while battling the blaze in Twisp, Washington, last week. At one point, the fires threatened more than 5,000 homes in the drought-parched state.
On Friday, President Barack Obama signed a federal declaration of emergency for Washington state, to coordinate relief efforts in 11 counties and several Native American reservations hard hit by wildfires.
Authorities are working to determine how many people have been affected by the fires.