Washington Governor Orders New Investigation Into Case of Black Man Who Died While in Police Custody
Washington Governor Jay Inslee on Wednesday ordered a new investigation into the death of Manuel Ellis, a black man who died while in Tacoma police custody on March 3.
The Pierce County Sheriff's Department was conducting an investigation into the incident until the department said one of its deputies was at the scene during Ellis' detention, Pierce County Prosecuting Attorney Mary Robnett said in a statement Wednesday.
Robnett's office was due to begin its investigation into the incident as the sheriff's department concluded its own.
Discovery of the sheriff department's conflict of interest three months after Ellis' death drew quick criticism from the state attorney general and the governor, who announced a new probe would begin.
"I have become convinced that the Pierce County Sheriff should not complete the investigation of the death of Manuel Ellis and the county prosecutor should not review the investigation and make charging decisions," Inslee said in a news release.
"At this point we are working to determine who will conduct the independent investigation and who will make charging decisions," the release continued. "That said, the state will ensure an independent investigation and independent prosecutorial review into the death of Manuel Ellis. We will ensure that the work is done free of conflicts of interest."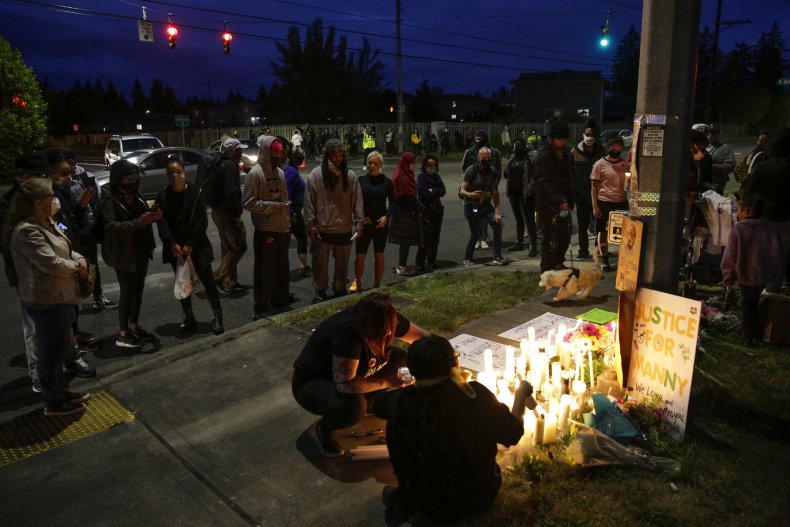 Attention surrounding Ellis' death rose in recent days as two videos surfaced depicting his final moments. In the most recent doorbell security camera footage released Tuesday, Ellis can be heard saying, "I can't breathe, sir," as officers held him down, the Seattle Times reported. According to the paper, Ellis' death was ruled a homicide by the Pierce County Medical Examiner's Office, which determined he died by hypoxia after he was physically restrained.
Ellis is one of several black Americans whose deaths after interactions with law enforcement officers have inspired protests against systemic racism in the U.S. and around the world. The protests began after video surfaced of a May 25 incident in Minneapolis where 46-year-old George Floyd died while in police custody. The death of Breonna Taylor, who was fatally shot by police in her Louisville, Kentucky apartment in March, and that of David McAtee, a protester who was shot during a gunfight between police and demonstrators last week in Louisville, are just the latest incidents protesters have pointed to as examples of police violence against black Americans.
Like Ellis, Floyd was heard in video depicting his death uttering "I can't breathe," a phrase that became the rallying cry of the Black Lives Matter movement after the police custody death of Eric Garner in New York City in 2014.
The delays and conflicts of interest present in the investigation into Ellis' death thus far drew condemnations from several leaders in Washington. Tacoma Mayor Victoria Woodards said in a statement she was "deeply troubled" by the new delays in the investigation and said the city was demanding "an impartial, just and timely process."
In a statement about the news of the Pierce County Sheriff's Department's conflict of interest in the case, state Attorney General Bob Ferguson referred to the development as "disturbing."
"To be blunt, the result is a totally unnecessary delay in the investigation of this case," Ferguson said.
"The Ellis family and the public deserve a process they can trust, and that is my priority right now," he added.
Newsweek reached out to Robnett's office and the Pierce County Sheriff's Department for comment and will update this article with any response.
Washington Governor Orders New Investigation Into Case of Black Man Who Died While in Police Custody | U.S.