Washington Groomer Accused of Suffocating and Breaking Bones of Pets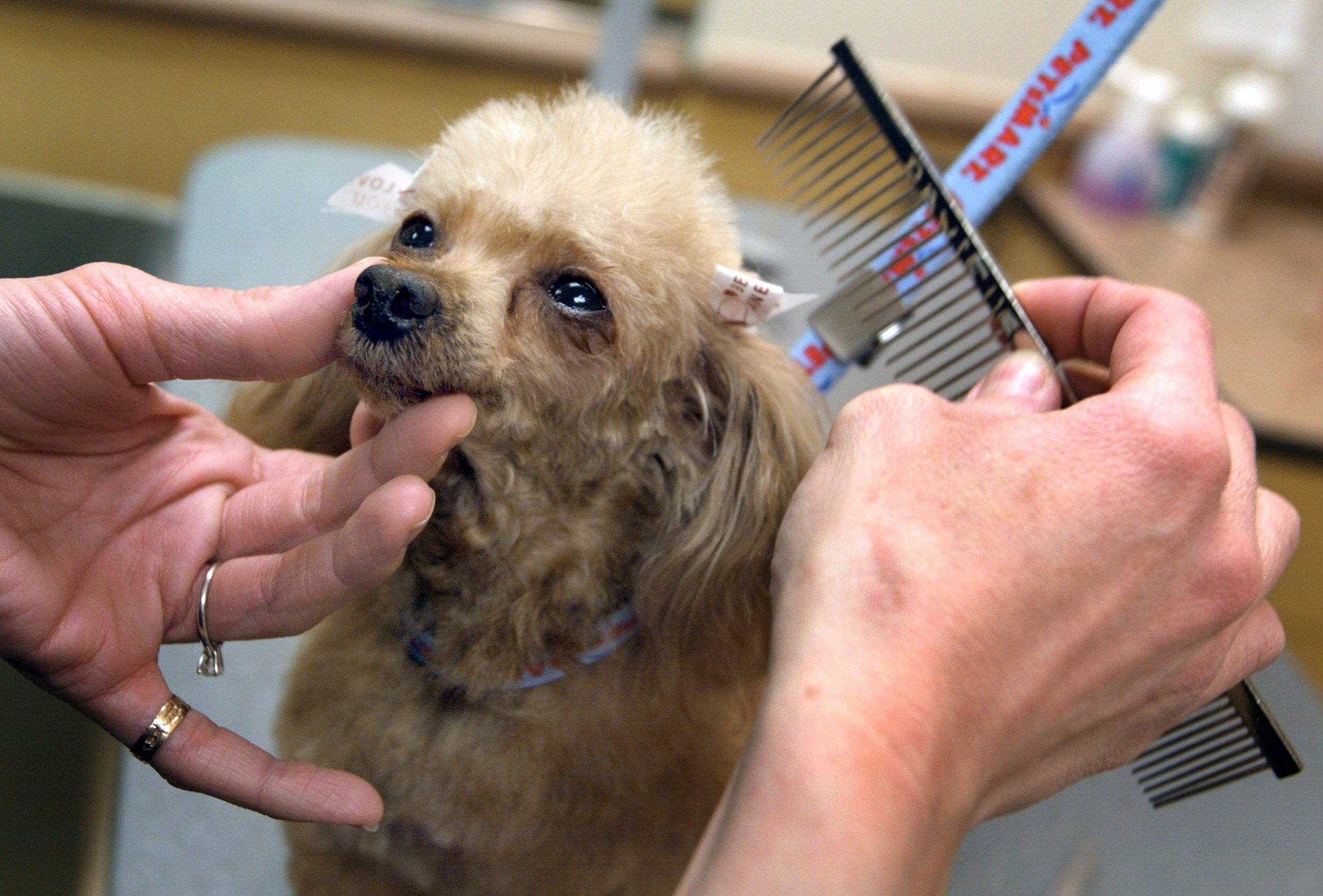 A Washington pet spa owner accused of strangling animals in her care has appeared in court arguing she should still be allowed to continue her business while she awaits trial.
Michelle Burt, who owns two pet grooming stores called "Paw Spa" in Pasco and West Richland, was charged with animal cruelty last August after several customers and employees made complaints.
According to police, at least one dog and a cat died at the Paw Spa in Pasco at the hands of Burt, reports KATU. She is alleged to have attempted to control animals by choking them.
Other pets which attended the spa suffered broken bones and other injuries, with one cat allegedly suffering chemical burns as a result of a flea-bath Burt gave without the owner's permission, according to court documents seen by KEPR.
Burt denies the allegations against her. She was ordered to stay away from all pets until her trial.
Appearing at Franklin County Superior Court, Burt's attorney argued that she should be allowed to continue working with animals as the conditions set by the court are damaging her business.
The attorney suggested Burt be allowed to return to work with the addition of surveillance cameras inside the facility so that owners could observe their pets while Burt grooms them. The judge turned down the request, saying that the conditions were put in place for the protection of the animals, reports KATU.
Burt's trial is due to begin on April 17. She previously denied purposely harming animals following her arrest in August 2018.
"As a grooming salon, we have incidents," Burt told KNDU. "We've always been able to prove that the incident was not done on purpose because we've had it on camera. We've always sent the dog to the vet, taken care of the vet bill."
Angela Zilar, from Benton-Franklin Animal Control, who investigated the allegations, said they first received complaints about the spa back in 2016.
"Unfortunately, everybody who had cases in the past were able to be convinced it was an accident, because they didn't have knowledge the other incidents," Zilar told KEPR.
"It will all come out in court. I hope that people don't rush to judgement and they wait to see all the information that comes out."