Washington Man Arrested for Threatening to Execute Jared Kushner, Ivanka Trump: 'They are More Dangerous than Cockroaches'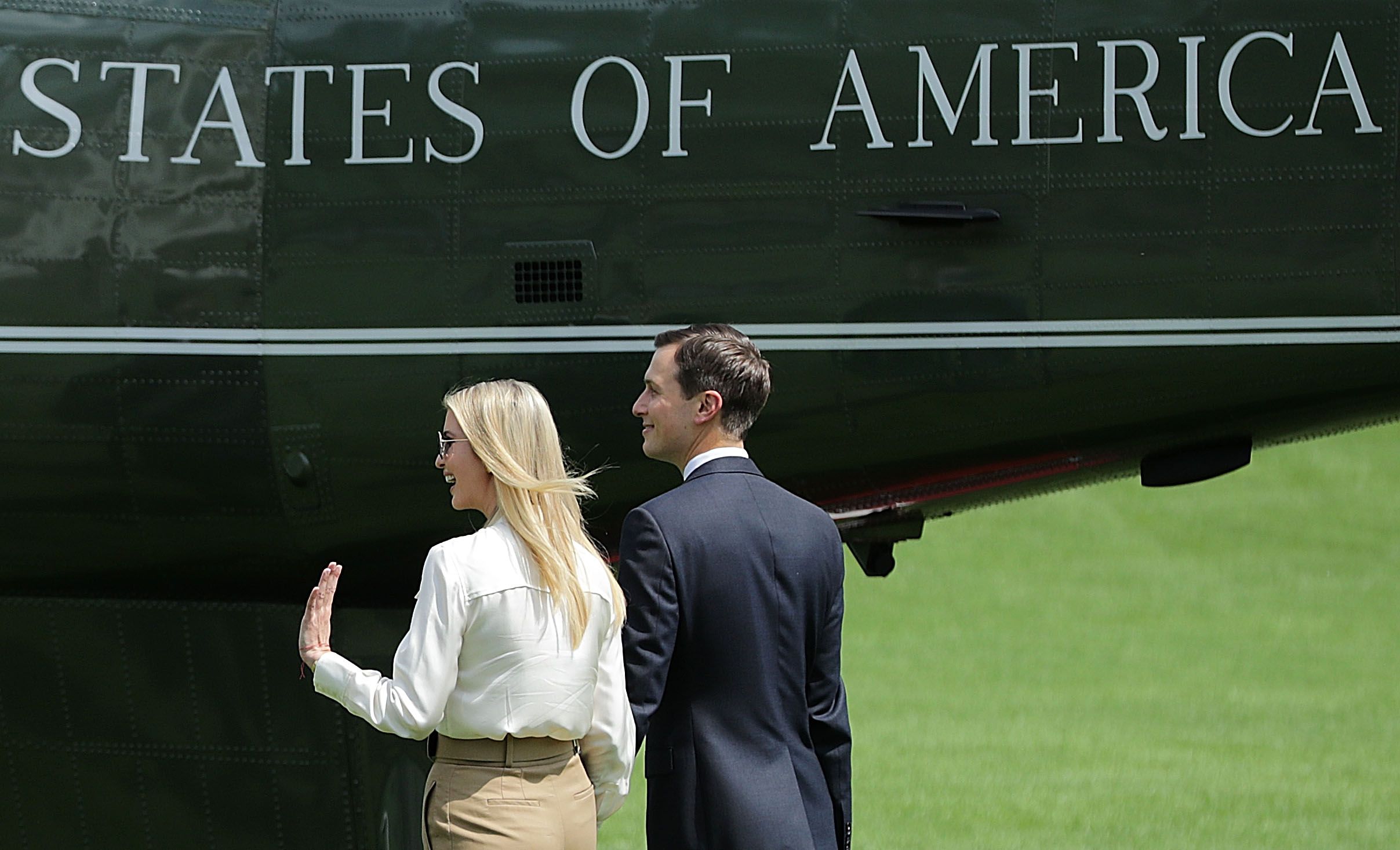 A man in Washington state who made repeated threats on social media that he planned to "execute" presidential advisor and son-in-law Jared Kushner was arrested this week by the Federal Bureau of Investigation. However, the arrest came more than two months after the defendant first made his plans known.
According to the criminal complaint (see document at bottom of this story), Chase Bliss Colasurdo of Kent, Washington — a city of around 100,000 located between Seattle and Tacoma — made multiple declarations via email and social media that he intended to harm Kushner, and on at least one occasion Kushner's wife Ivanka Trump, and his brother-in-law Donald Trump, Jr.
Prosecutors said that on February 26, Colasurdo emailed several media outlets, saying that he was going to "personally execute" Kushner for "his countless treasonous crimes."
The next day, he allegedly posted a threat on his Instagram account. The image, according to the complaint, featured a hand pointing what appeared to be a handgun at a photo of Kushner's head. The caption stated that "putting a bullet" in the presidential advisor's brain "must be done."
That same day, Colasurdo allegedly boasted in the caption of another Instagram photo on his account that he had made a death threat against Kushner but "I have not been arrested yet. Almost like I have special forces murdering anyone trying to f*ck with me or something… By the way I do still plan on personally executing him, ideally."
On March 4, prosecutors say Colasurdo made a threat on Donald Trump, Jr.'s life via an Instagram post. The defendant posted a photo of the president's oldest son on Instagram, writing, "I would just like to let the secret service know that I am going to Execute this fa**ot. And there is nothing you can do about it, as indicated by the fact that I have been posting death threats against politicians for like a week and am still here posting."
Ten days later, he was still at it, this time with an Instagram post threatening both the lives of Kushner and Ivanka Trump. "They are far more dangerous than cockroaches and should be executed," he wrote.
The FBI received a tip on March 16 from someone concerned about Colasurdo, but the defendant was not interviewed by authorities until March 19.
When two FBI agents met Colasurdo at his home in Kent, he allegedly told them his account had been hacked, that he meant no harm, and that the gun in his Instagram photos was actually a BB gun.
He admitted to the agents that he had been previously diagnosed with paranoid schizophrenia, but that he was not at the time taking medication for his condition or seeking professional help.
In spite of the previous posts and the fact that Colasurdo made — according to prosecutors — "numerous anti-Semitic" and "delusional comments," including the belief that Mossad was trying to assassinate him, he was not arrested.
On March 25, authorities say Colasurdo broke his promise to the FBI agents to refrain from further threatening posts. That's when he posted another photo of himself with an apparent handgun, this time with the caption "It's Time To Start Bombing Synagogues."
Despite this violation of his pledge to the FBI, Colasurdo remained free. According to the complaint, he was posting about bombing synagogues as recently as Monday, April 29 — more than a month after being interviewed by federal agents.
Additionally, say prosecutors, during the first ten days of April. Colasurdo purchased a number of items that could be indicators of a planned armed attack. Some of the purchases allegedly made by the defendant were a bulletproof apparel, a concealable gun holster, six boxes of ammunition. He unsuccessfully attempted to purchase a 9mm semi-automatic pistol; the purchase was rejected because Colasurdo had been flagged by the Secret Service.
When authorities arrested Colasurdo on May 1, they found the ballistic armor, 345 rounds of ammunition, night vision goggles, a gas mask, and various pieces of Nazi paraphernalia.
According to the U.S. Attorney's Office for Western District of Washington, Colasurdo has been charged with charged with two counts of making interstate threats. If found guilty, each charge is punishable by up to five years in prison and three years of supervised release.
Why did it take so long for authorities to arrest Colasurdo?
A spokesperson for the U.S. Attorney's Office told the Seattle Times that she wasn't privy to the FBI's arrest protocols, but that agents had been monitoring the defendant in the weeks between interviewing him and making the arrest.
"When they became aware of his attempts to purchase firearms, they quickly moved to arrest him," the rep told The Times.