Washington Mayor Backs QAnon Conspiracy Theory as 'Truth Movement'
A mayor who made comments in support of QAnon far-right conspiracy theories is facing calls to be removed from office.
William Armacost, mayor of Sequim in Washington state, described QAnon as a "truth movement that encourages you to think for yourself."
The QAnon conspiracy theory claims Donald Trump is behind a secret war to tackle Satan-worshipping pedophiles that have infiltrated areas of government, business as well as the media. The theory began with a post on the message board 4chan in October 2017 from a user who signed off as "Q."
Asked about the theory during a "Coffee With the Mayor" broadcast on local radio show KSQM-FM last month, Armacost said: "If you remove Q from that equation, it's patriots from all over the world fighting for humanity, truth, freedom and saving children and others from human traffic—exposing the evil and corruption of the last century in hopes of leaving a better future for our children and grandchildren.
"Those who are corrupt will do everything they can to suppress the truth. Ask yourself a question: Why haven't Antifa and Black Lives Matter been called the same?"
He subsequently issued a statement responding to mounting criticism over the remarks, saying: "While I believe that people should fight for truth and freedom, it was inappropriate to respond to this question as mayor during a program designed to talk about City of Sequim issues."
One Sequim resident, Shenna Younger, told King 5 News in Seattle that Armacost should resign.
"We want to stand up and say this is not who we are," she said. "This is not our mayor and he should step down."
However councilors on the city's board said Armacost's remarks were a matter of free speech and declined to take any action against him.
Sequim City Manager Charlie Bush said: "The intent of the Coffee with the Mayor meeting program is to discuss issues specific to the City of Sequim.
"Any responses to questions reflecting the personal opinion of the Mayor do not reflect policy positions of the Sequim City Council or the organization."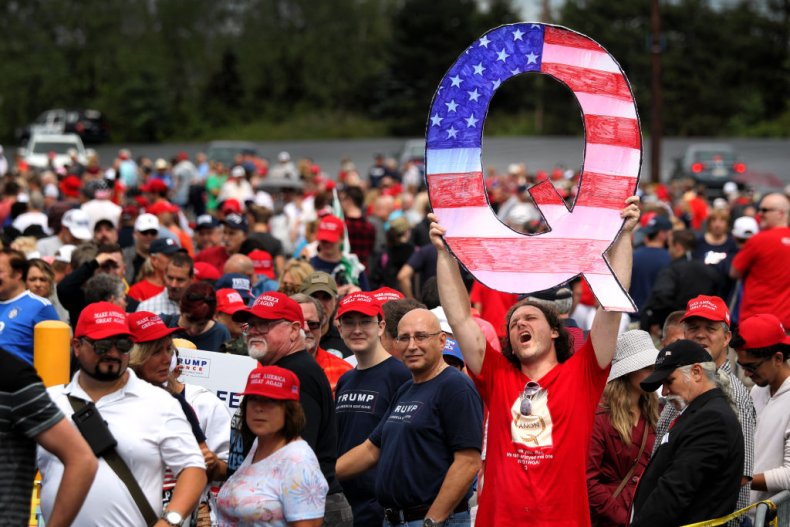 Armacost has also faced criticism after he attended a motorcycle rally in Sturgis, South Dakota that was later feared to be a coronavirus "superspreader" event, but returned to work soon after without self-isolating.
In a letter to local newspaper the Sequim Gazette, he responded: "It has been demanded that I self-quarantine for several weeks in response to my trip out of the area. Respectfully, I decline. It is not required of me either by science, regulation, experience or custom.
"Now is the time to advance with clear heads, not a time to regress into a pit of panic."