Video: Washington's News4 Staff Toast Barbara Harrison's 'Beautiful, Brilliant Career' Live on Air
The staff at NBC's Washington News4 have celebrated the career of Barbara Harrison live on air, raising a glass of champagne to the 38 year veteran of D.C. local news as she steps back from her frontline role at the outlet.
News4 described Harrison's career as "beautiful" and "brilliant" as they presented a segment on the decades she spent as a newscaster with the station. "Tonight we celebrate Barbara's legacy here and the incredible variety of great work that she has done over the years." The voice over at the beginning of the segment said. "There are so many reasons."
The four-minute-long package dealt with the wide range of roles and stories Harrison handled over the years, including her interviews with iconic Associate Justice of the Supreme Court Ruth Bader Ginsburg and former Secretary of State Condoleezza Rice, as well as an assignment with the Washington Ballet in Fidel Castro's Cuba.
The segment also referred to Harrison's history as a breaker of barriers. With Pat Lawson Muse, Harrison was one of the first two African American women to co-anchor the news. The pair were shown in the pioneering roles on News4 in 1982. Harrison was also co-anchor on News4 Today with Joe Krebs, giving viewers what was described as a "warm welcome" for 16 years. Krebs retired in 2012.
The staff at NBC's Washington News4 praised Harrison's willingness to put herself at the center of her stories and use airtime to contribute to the community. It played footage from the birth of her youngest daughter, which aired live at the time. It also highlighted the work she did on Wednesday's Child, a show devoted to the plight of foster children. "Hundreds and hundreds of children went to bed in a permanent home because of Barbara and her Wednesday's Child program," the segment stated.
Harrison, originally from Prairie View, Texas explained in a Posh Seven profile that she had been inspired to read the news watching Nancy Dickerson as a young child. Dickerson, a pioneering broadcaster and journalist became CBS's first female correspondent in 1960 at a time when news was dominated by men.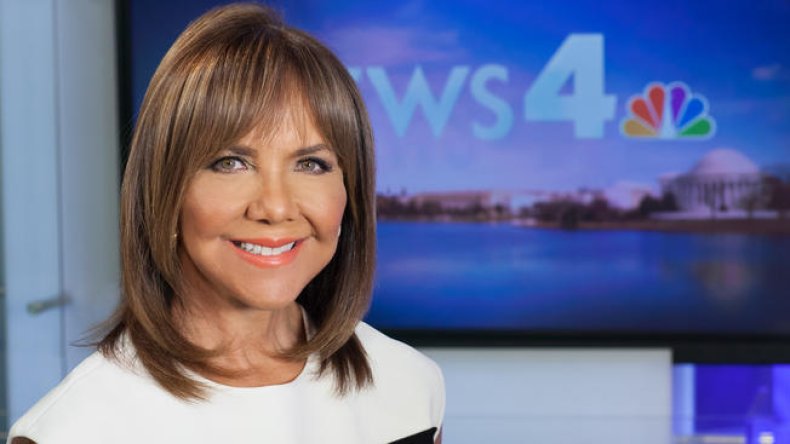 The News4 stalwart also said she had been inspired to write the news by her father, who taught journalism at Prairie View A & M College. "I was most impressed with his ability to write in very clear and straightforward declarative sentences. He made stories about ordinary everyday events jump to life with his words," Harrison said.
Ultimately she signed off thanking her colleagues and her community. "I wanted to start by saying how much I loved working with this community. All of you who have spent nearly four decades watching me and letting me work for you. I may not see you but you can believe that your well-being is what has driven me to continue this effort for so long," Harrison said.
"Some of the stories I have covered have been heartbreaking, some of them have been joyful, as you know, but in the end I hope they have made you care about your neighbors," the News4 anchor concluded.