The state of Washington is set to pay two former foster children $4,025,000 for a lack of safety monitoring in their foster home that led to years of verbal, physical and sexual abuse.
The sisters were in the care of Margaret Wagner and her boyfriend, Jose Cortez, from 2006 to 2015, according to the Yakima Herald-Republic.
The girls were 2 and 4 years old when they were first taken in and when the abuse began. While the girls showed signs of abuse and neglect, such as acting out in school, social workers did not take action.
Attorney Megan Hale told NBC Right Now that the girls had come from a "difficult home" prior to moving in with Wagner and Cortez, so many assumed their troubled nature was due to past trauma. Wagner also said they had visitations with their biological mother at the time, causing them more distress.
In reality, their foster parents were abusing them. The sisters testified that Wagner would force them to take cold showers, hit them and starve them. They also said Cortez would sexually molest and rape them.
Cortez pleaded guilty to three counts of first-degree child molestation in 2016, when he was sentenced to life in prison with a minimum of 10.8 years, the Herald-Republic reported. Wagner's foster care license was revoked in 2015, but she never was criminally charged.
The lawsuit, filed in November of 2018, said the Washington Department of Children, Youth and Families put the girls into the home for years without safety monitoring. Now young adults, they will receive a record-breaking payout for a Yakima County lawsuit.
Nancy Gutierrez, communications consultant manager for the Washington Department of Children, Youth and Families sent the Herald-Republic a brief statement, saying that while the department cannot comment on details due to privacy laws, it hopes the settlement is "a start to the healing process for the plaintiffs."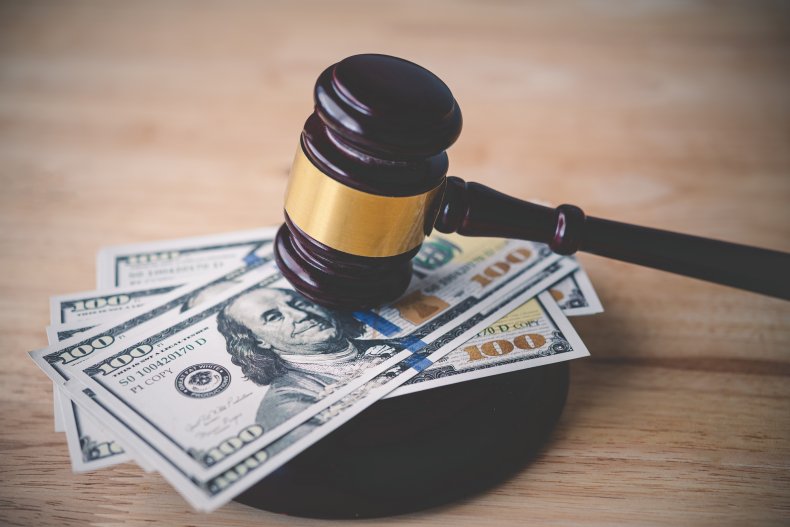 "We do not expect social workers to know everything that is happening in a foster home, but these social workers failed to follow the minimum supervision guidelines during health and safety visits and left my clients in the care of monsters for nearly a decade," Hale said.
"No amount of money can make up for what my clients lost, but my hope is that this settlement will make their lives easier and give them choices they would not have had otherwise."
The Associated Press contributed to this report.