The Washington Post Company Agrees to Sell NEWSWEEK to Sidney Harman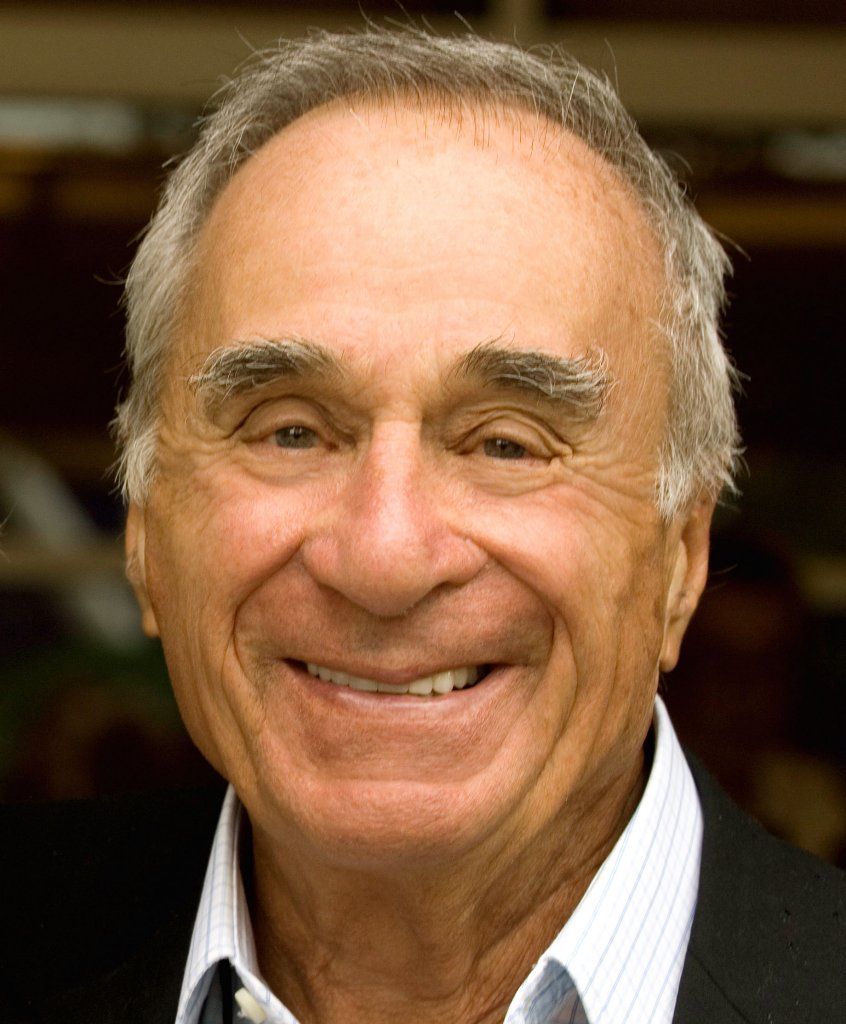 The Washington Post Company announced today that it has signed a contract to sell NEWSWEEK to Sidney Harman, a successful businessman who made his fortune in audio equipment and is a well-known philanthropist.
Harman, 91, the founder and chairman emeritus of Harman International, was one of several bidders for the magazine, according to sources familiar with the process, and the deal was not concluded until today, even as some of the interested parties upped their bids this morning. The bidders included businessman Fred Drasner, a former partner of Mort Zuckerman in running U.S. News & World Report and the New York Daily News; Marc Lasry's Avenue Capital Group, a hedge fund with a stake in America Media Inc., the publisher of The National Enquirer and Star magazine; and several unnamed American and foreign companies. A source close to the deal said the magazine will be purchased by the Harman family and it will not have an association with Harman International.
The deal ends almost a half century of ownership by the Washington Post Company, which bought NEWSWEEK in 1961. The magazine was founded on Feb. 17, 1933.
"In seeking a buyer for NEWSWEEK, we wanted someone who feels as strongly as we do about the importance of quality journalism. We found that person in Sidney Harman," said Donald E. Graham, chairman and chief executive officer of The Washington Post Company, in a press release issued by the company. "He has pledged not only to continue to produce a lively, compelling and first-rate news magazine, but also an equally dynamic Newsweek.com—and he intends to keep a majority of NEWSWEEK's very talented staff."
The terms of the deal were not announced, but sources close to the negotiations said Harman has agreed to pay a small amount in cash and to assume tens of millions of dollars in financial obligations. The Post Company, however, will retain the pension assets and liabilities and "certain employee obligations arising prior to the sale," according to the company's press release.
NEWSWEEK's editor Jon Meacham also announced he will be leaving the company once the sale is complete.
"It has been a privilege beyond measure to have worked for NEWSWEEK and for The Washington Post Company for the past 15 years. I will always be grateful for the opportunity the magazine gave me to serve alongside all of you," he wrote the staff in an e-mail this afternoon. "For half a century the Graham family created and sustained a culture in which we were able to do good, important work, and I know NEWSWEEK will continue to do so.
"This summer I decided that the change in ownership was a natural occasion for me to move on, and I told Don and Ann [McDaniel, managing director of NEWSWEEK] that I would see the magazine through the sale and then explore what may be next for me. I wish Mr. Harman and his team all the success in the world. As I have told him, no one will be rooting for him, for you, and for the institution more than I will. The journalism you create matters to the country and to the world, perhaps now more than ever."
No decision on who will replace Meacham has been made, according to sources at the company. Tom Ascheim, NEWSWEEK's current chief executive officer, will remain in that role under the new ownership. The deal is expected to be concluded by the end of this month or early September.
"NEWSWEEK is a national treasure," Harman said in the news release. "I am enormously pleased to be succeeding The Washington Post Company and the Graham family and look forward to this great journalistic, business, and technological challenge."
Asked why he wanted to purchase NEWSWEEK, Harman, in a brief interview, said he saw it as an "opportunity to synthesize all of that experience [in industry, education, and government]. I couldn't pass it up."
He added, "I did not and do not think of this in traditional business terms. The purpose of the investment is to provide fuel for the transition of the magazine in its current position into a thriving operation in the print, mobile, and digital worlds ... I'll consider it a victory when it breaks even. Breaking even is a big deal."
At a staff meeting Monday afternoon, Graham introduced Harman to the NEWSWEEK staff, saying, "Sidney is a quality man, a man who cares, and a man who will be trying with all his power to shape a successful future for NEWSWEEK."
When Harman took the stage, lowering the microphone stand, his first words to his new staff, were, "This microphone is the only thing I plan to cut down to size." He added, "I hope this day will be remembered among other things as the last time anyone heard me referred to as the owner. It, with all respects, makes me cringe. In different ways, we are all owners, and we start with ownership of this legacy, and that is a big damn thing to possess."
Harman praised the quality of the magazine and reiterated his goal to improve its financial position. "I would be delighted over a period of some years to see NEWSWEEK flourish, getting by on its own fuel. Break even is a serious accomplishment, especially in this world, the world of journalism," he said. "I'm not here to make money, I'm here to make joy."
Harman's wife, Jane Harman, is a member of Congress representing California's 36th Congressional district in Los Angeles's South Bay area, since 1993. She is chair of the Homeland Security Subcommittee on Intelligence & Terrorism Risk Assessment, and is a member of the Energy and Commerce Committee, where she sits on the Health and Energy & Environment Subcommittees.