Washington Post Correspondent Among Four Journalists Reported Detained in Iran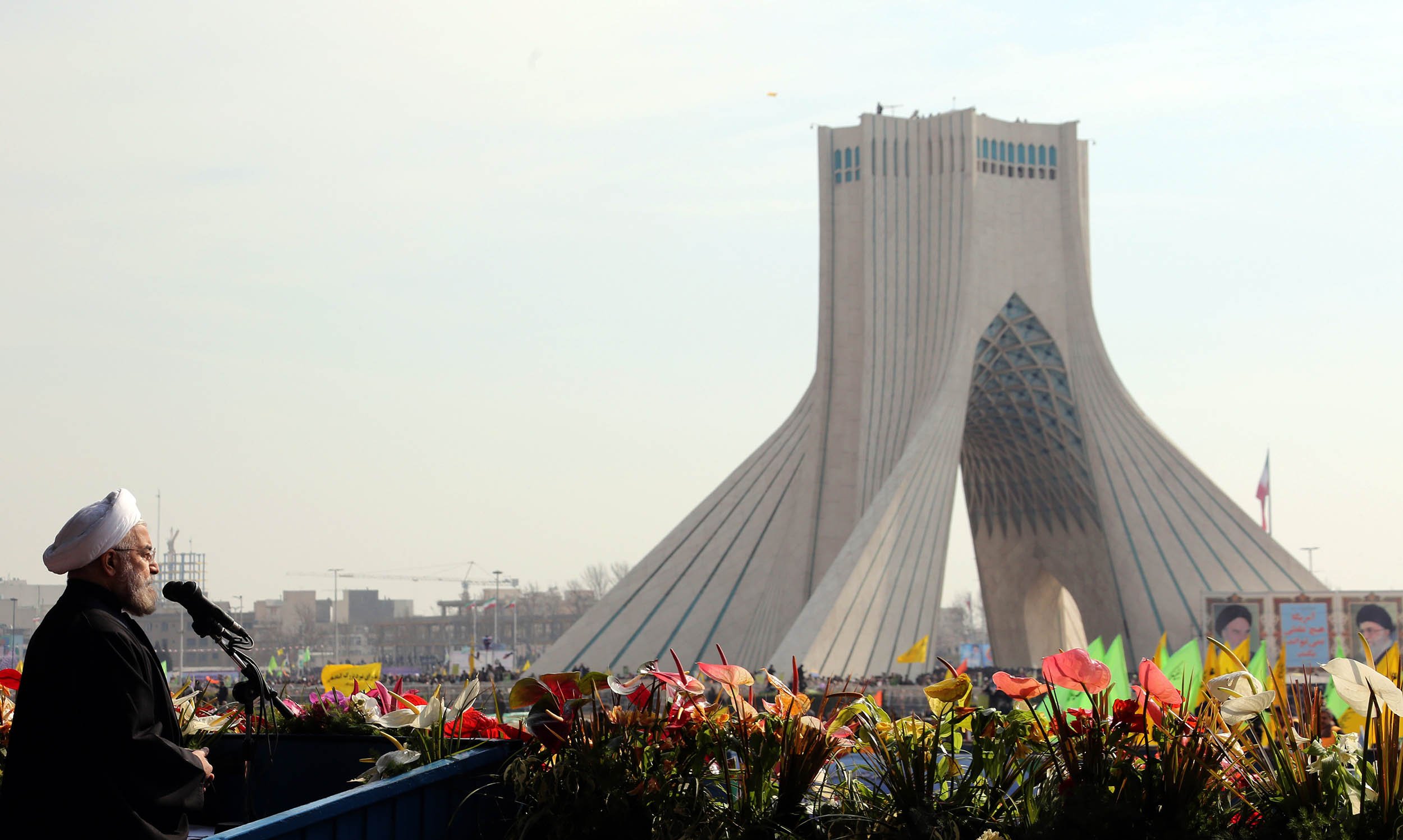 The Iran correspondent for The Washington Post is one of four journalists, including three American citizens, detained in Tehran this week, according to the paper and U.S. officials.
Jason Rezaian, the Post's correspondent in Tehran since 2012, and his wife, Yeganeh Salehi, an Iranian correspondent for the United Arab Emirates-based newspaper The National, were detained on Tuesday evening, according to the paper. Douglas Jehl, the Post's foreign editor, said they receieved "credible reports" about the detention.
"We are deeply troubled by this news and are concerned for the welfare of Jason, Yeganeh and two others said to have been detained with them," Jehl said in a statement, adding that Rezaian "is an experienced, knowledgeable reporter who deserves protection and whose work merits respect."
Rezaian is a dual American and Iranian citizen, and Salehi is an Iranian citizen who has applied for U.S. permanent residency, according to the Post. The two journalists with them are believed to be photojournalists, but they haven't been identified. It was not clear why the group were arrested.
Rezaian tweeted this photo of himself last September.
The Committee to Protect Journalists released a statement expressing their concern about the detentions. Iran has a notorious record on press freedom, and is ranked near the bottom of the Reporters Without Borders press freedom index at 173 out of 180.
"We call on Iranian authorities to immediately explain why Jason Rezaian, Yeganeh Salehi, and two other journalists have been detained, and we call for their immediate release," said CPJ Middle East and North Africa Program Coordinator Sherif Mansour. "Iran has a dismal record with regard to its treatment of imprisoned journalists. We hold the Iranian government responsible for the safety of these four."
Iran and China are the two countries that jail most journalists in the world, according to the organization, which says both countries have 35 journalists in jail.
The State Department is aware of reports of the detention, and Iranian diplomats are reportedly looking into the situation.