Washington state reported zero flu deaths during the fall and winter, revealing the impact of COVID-19 precautions on public health.
"This year really has been a historic low for influenza," University of Washington Medicine infectious disease specialist Dr. Nandita Mani said to K5.
The state hasn't had a positive flu test since the last week of December, according to data from the Washington Department of Health. The flu was averted in the first few months of flu season as more people have stayed home, worn protective face masks, and washed their hands more frequently than they would in other years.
"Prior to this, many of us would go to work when we were feeling a little bit under the weather or we'd see our family members. It's a really good reminder that if you stay home when you're sick you can't spread infections," Mani said to K5.
She added that schools are a major source of exposure to the flu. But with students in remote learning, the common sickness was far less likely to spread.
The zero-case rate comes as an early signal of the impact the state's COVID-19 safety measures have had on curbing the spread of infectious disease. Washington Governor Jay Inslee, a Democrat, ordered sweeping COVID-19 restrictions last November, including limitations on public spaces and orders that residents wear masks at all times.
The measures have paid off. As of Wednesday, the entire state of Washington is in Phase 3 of the state's Roadmap to Recovery plan, according to the governor's website. To meet this standard, counties must keep a 14-day average of new COVID-19 cases at or below 200 per 100,000 residents, and a seven-day average of new hospitalizations per 100,000 at five or fewer.
But due to the pandemic, this year's flu data should be interpreted with caution, Kristen Maki, a spokesperson for the Washington State Department of Health, wrote in an email to Newsweek.
The flu is not considered a notifiable condition, so health care providers and labs are not mandated to report individual flu cases to public health officials, Maki said. Only lab-confirmed flu deaths and outbreaks of flu-like illnesses are reported, so comparisons with this year's data against previous years should be kept in context.
"People may not seek medical care for a mild flu case, or providers may not do a lab test," Maki said. "It's important to keep in mind that the numbers we have are only the tests or deaths reported to us, and the actual numbers are likely higher."
She added that the "flu year" lasts through September, so the state won't know its total flu data until the fall.
Washington is not alone in reporting low rates of flu-related deaths this season. Idaho has reported just five deaths, two were identified in New Hampshire, and just 44 deaths were reported in California, one of the most populous states, as of Wednesday.
The Centers for Disease Control and Prevention (CDC) has not released its estimate on the total number of flu-related U.S. deaths for 2020 because the season is not yet over. But the CDC has recorded 453 flu-related deaths since October, signaling a potentially stark decrease compared to the 22,000 total deaths reported in the 2019-2020 season. That's also a decrease from the 34,000 flu-related deaths reported in the 2018-2019 season and the 61,000 estimated deaths in 2017-2018, according to the CDC's website.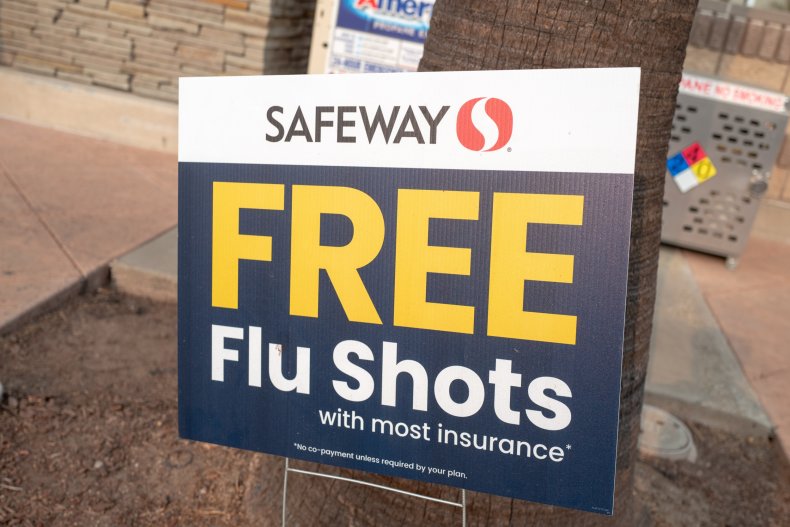 In addition to COVID-19 safety measures, experts have also credited the low flu death rate to an increase in adults receiving the flu vaccine. As of February 26, 193.8 million doses of the flu vaccine had been distributed, according to CDC data.
Experts are already anticipating what next year's flu season will look like. Mani said that next year she would consider continuing disease-stopping safety habits, such as wearing a face mask on public transport.
"Next year's flu vaccine would likely be developed by using knowledge of prior strains that have circulated in prior seasons of influenza. To be clear, there have been a small number of influenza cases we have seen this season," Mani said. "Those strains could be helped to develop vaccines for the next season, as well."
Newsweek has reached out Mani for comment on the flu report, but did not receive a reply by publication time.
This story has been updated to include comment from the Washington State Department of Health.