'Destructive, Baseless, Reckless:' Washington Responds to Trump Wiretapping Claims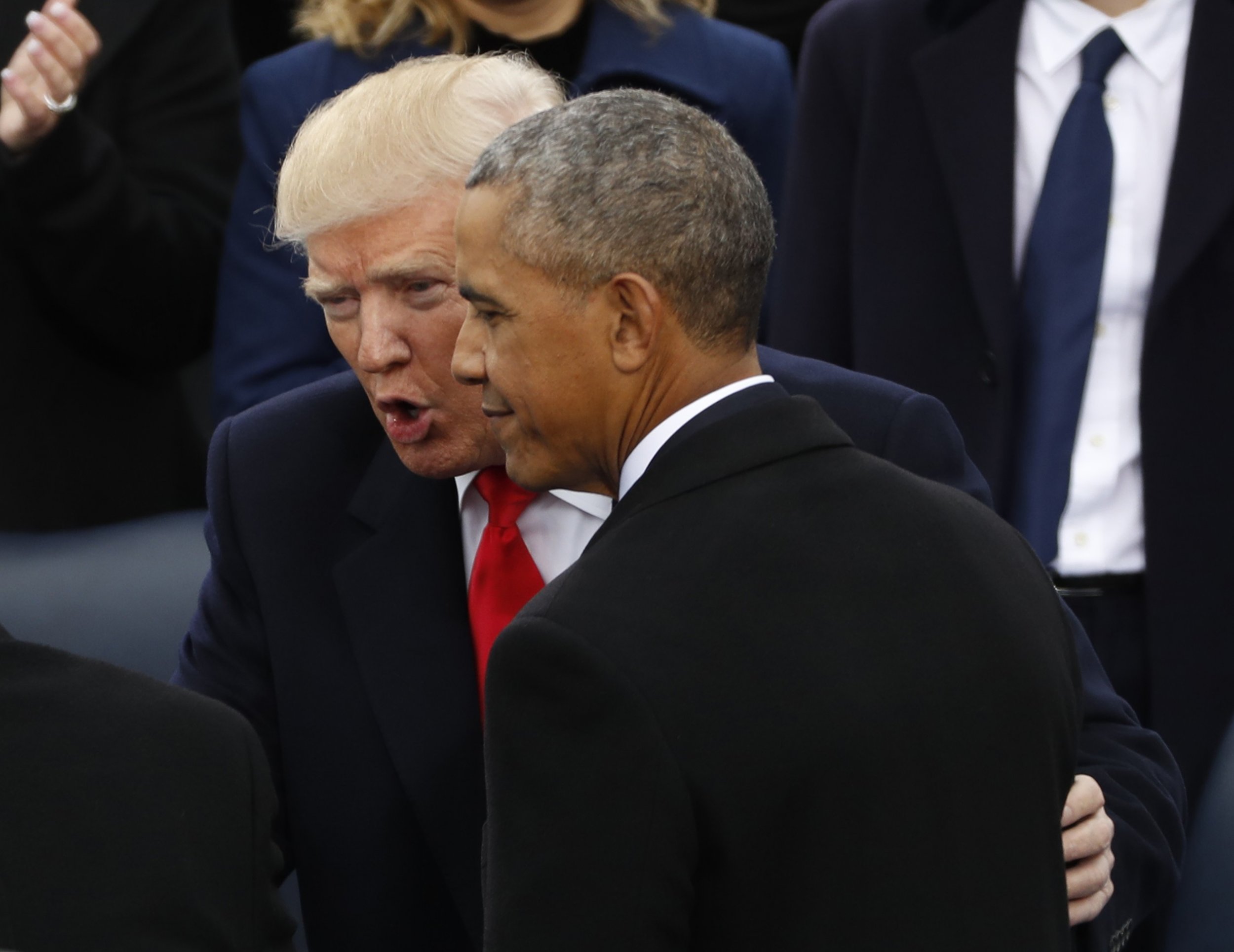 President Obama's former director of national intelligence denied there ever was a federal court order authorizing wiretapping of Donald Trump properties on a day when the chair of the House intelligence committee said it would heed the president's call for a Congressional probe of his unsubstantiated surveillance claims.
Trump has roiled Washington with his tweeted assertions that Obama wiretapped Trump Tower during the presidential campaign, drawing intense criticism from Democrats and cautious skepticism from many Republicans. White House Press Secretary Sean Spicer claimed the administration will not have further comment on the president's bold claims and has asked Congress to "exercise their oversight authority to determine whether executive branch investigative powers were abused in 2016."
RELATED: Trump seeking records related to Russia probe
James Clapper, who served for six years as Obama's director of national intelligence, told Chuck Todd on NBC's "Meet the Press" that he would have known if a FISA court ordered a warrant for a surveillance operation targeting Trump or his associates—and it didn't. "I can deny" there was a FISA court order, Clapper said. "I would know that. I do think, though, it is in everyone's interest...to get to the bottom of all this. Because it's such a distraction. And certainly the Russians have to be chortling about the success of their efforts to sow dissention in this country," Clapper said.
His remarks echo those of Obama spokesperson Kevin Lewis, who said Saturday that, "Neither President Obama nor any White House official ever ordered surveillance on any U.S. citizen. Any suggestion otherwise is simply false." Similarly, former Obama policy adviser Ben Rhodes has pointed out that "no President can order a wiretap."
RELATED: Trump deflects with wild Obama wiretapping allegations
Spicer on Sunday tweeted: "Reports concerning potentially politically motivated investigations immediately ahead of the 2016 election are very troubling," which is why Trump is asking Congress to investigate. However, the reports are totally unsubstantiated, only reached a wide audience through Trump's tweets, and may stem from a Friday Breitbart article detailing accusations made by conservative radio host Mark Levin.
Still, Devin Nunes, chair of the House Permanent Select Committee on Intelligence, said the committee would consider the president's request. "One of the focus points of the House Intelligence Committee's investigation is the U.S. government's response to actions taken by Russian intelligence agents during the presidential campaign. As such, the Committee will make inquiries into whether the government was conducting surveillance activities on any political party's campaign officials or surrogates, and we will continue to investigate this issue if the evidence warrants it," he said in a statement.
Despite Spicer's claim that the administration will not comment on Trump's allegations, the White House deputy press secretary appeared on ABC's "This Week" on Sunday and seemed to hedge when explaining Trump's unequivocal statements. Host Martha Raddatz repeatedly pressed Sarah Huckabee Sanders on Trump's rationale for the wiretapping comments and accused her of "backing off" the claims.
"I think he's going off of information that he's seen that has led him to believe that this is a very real potential. And if it is, this is the greatest overreach and the greatest abuse of power that I think we have ever seen and a huge attack on democracy itself. And the American people have a right to know if this took place," Sanders said. When asked if she believes there was a FISA court order, Sanders said, "I think there certainly could have been. And it sounds like there's something that we should look into and verify."
"You keep saying, if, if, if. The President of the United States said it was a fact. He didn't say I read a story in Breitbart or "The New York Times" or wherever else. He said, just found out that Obama had my wires tapped in Trump Tower. That's not an if," Raddatz said. "I will let the president speak for himself," Sanders said.
'Trying to Obfuscate'
Democrats have sharply criticized what House Democratic Leader Nancy Pelosi termed the "deflector-in-chief's" comments.
"For a president of the United States to make such an incendiary charge—and one that discredits our democracy in the eyes of the world—is as destructive as it was baseless," said Congressman Adam Schiff, a Democratic member of the House intelligence committee. "For a President who similarly claimed that millions of undocumented immigrants voted illegally costing him the popular vote, and that his predecessor wasn't born in the United States, these new allegations follow a familiar if deeply disturbing pattern of distraction, distortion and downright fabrication. Sean Spicer today tweeted that the administration would have no further comment until this matter was investigated and who can blame him: not even Spicer wishes to have to speak to such a unsubstantiated charge," he said in a statement.
Democratic Senator Mark Warner, vice chairman of the Senate Select Committee on Intelligence, said on CBS's "Face the Nation" that the president's "very reckless" accusations show he "doesn't understand how you obtain a wiretap." He pledged that the Senate intelligence committee will "get to the bottom of this."
Senate Democratic Leader Chuck Schumer said on NBC's "Meet the Press" that Trump is "in trouble.
"If he falsely spread this kind of misinformation, that is so wrong. It's beneath the dignity of the presidency. It is something that really hurts people's view of government...On the other hand, if it's true, it's even worse for the president. Because that means that a federal judge, independently elected, has found probable cause that the president, or people on his staff, have probable cause to have broken the law or to have interacted with a foreign agent. Now that's serious stuff. So either way, the president makes it worse with these tweets. Now, is he trying to divert things here? Yeah. The president denied this...I don't have any doubt that President Obama has been telling the truth."
Leon Panetta, the former secretary of defense and CIA director, said Trump's motive for sending the tweets is clear.
"What I see here is that this president is making the same mistake past presidents made when they faced scandals, that he is trying to divert attention. They are trying to obfuscate. They're trying to cover up. They are trying to somehow raise other issues. And, in the end, it is going to be the truth that will determine what is involved here, and not tweets, but the truth," he said on CBS's "Face the Nation."
Republican Senator Ben Sasse of Nebraska on Saturday called for nonpartisan statesmanship. "We are in the midst of a civilization-warping crisis of public trust, and the president's allegations today demand the thorough and dispassionate attention of serious patriots. A quest for the full truth, rather than knee-jerk partisanship, must be our guide if we are going to rebuild civic trust and health."