A restaurant in Olympia, Washington, that has received over $80,000 in fines for violating state COVID-19 laws by offering indoor dining will be hit with an additional $2,000 in fees for each day it continues to stay open.
The Farm Boy Drive-In restaurant is now being held in contempt of court after being issued a restraining order earlier this month for failing to comply with coronavirus safety guidelines, a county judge ruled Tuesday, according to The Olympian.
The Department of Labor and Industries filed a motion on December 23 to hold the restaurant in contempt after investigators drove by and discovered it was violating state guidelines by serving customers inside.
On Tuesday, the judge said the restaurant will be fined an additional $2,000 daily if it remains open, on top of $86,751 that it was fined for serving costumers indoors from December 8 to 17.
"The purpose is not to punish the defendant but to bring them into compliance," the judge said, according to The Olympian.
Despite the hefty fees, Brian Robbins, the owner of Farm Boy, told a crowd of supporters after the ruling that he wasn't intending to close it.
"He gave us a $2,000-a-day fine. If we chose to comply, he is going to wipe away the fines," Robbins said, promoting the crowd to start booing. "I hear you, brothers, I hear you. I feel your support. We need to fight. We need to bring it to the governor's house," he said in a video on Facebook live.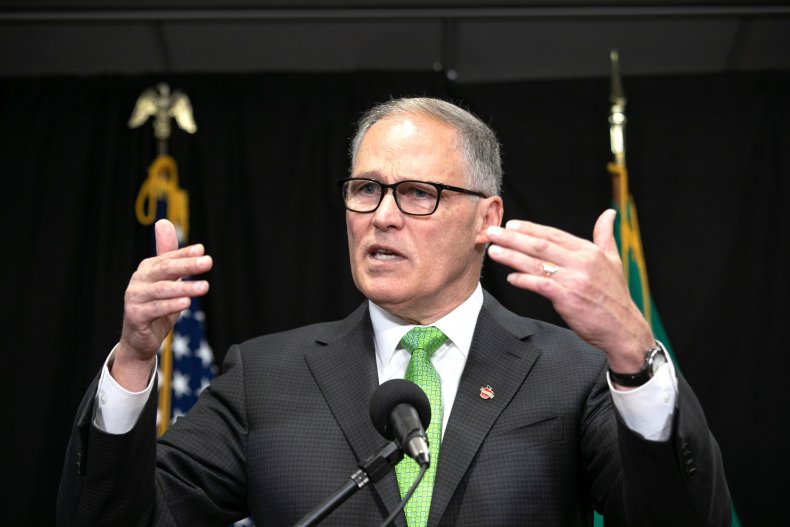 Washington Governor Jay Inslee extended an order to shut down indoor dining throughout the state on December 8. The order, which includes a ban on indoor dining and limitations on gyms and social gatherings, will remain in effect until January 4.
"We remain concerned about COVID activity and we still do not have a clear picture of the situation following the Thanksgiving weekend," Inslee said during a December 8 news conference.
Farm Boy reopened for indoor dining on December 2. Days later, the Department of Labor issued a restraining order against the restaurant which "required the employer to immediately cease the business activity of indoor dine-in service."
But the restaurant continued to offer indoor services, accruing massive amounts of fees throughout the month of December.
During the hearing on Tuesday, the restaurant's attorney, Jason Celski, said he did not know if Farm Boy was still offering indoor dining, The Olympian reported.
As of Wednesday morning, there have been at least 245,692 cases and 3,433 deaths in Washington state since the beginning of the pandemic, according to The New York Times.
Newsweek reached out to Farm Boy for additional comment but did not hear back in time for publication.