Washington Sheriffs Are Refusing to Enforce New Gun Control Measure Restricting Semi-Automatic Rifles: 'I Swore an Oath'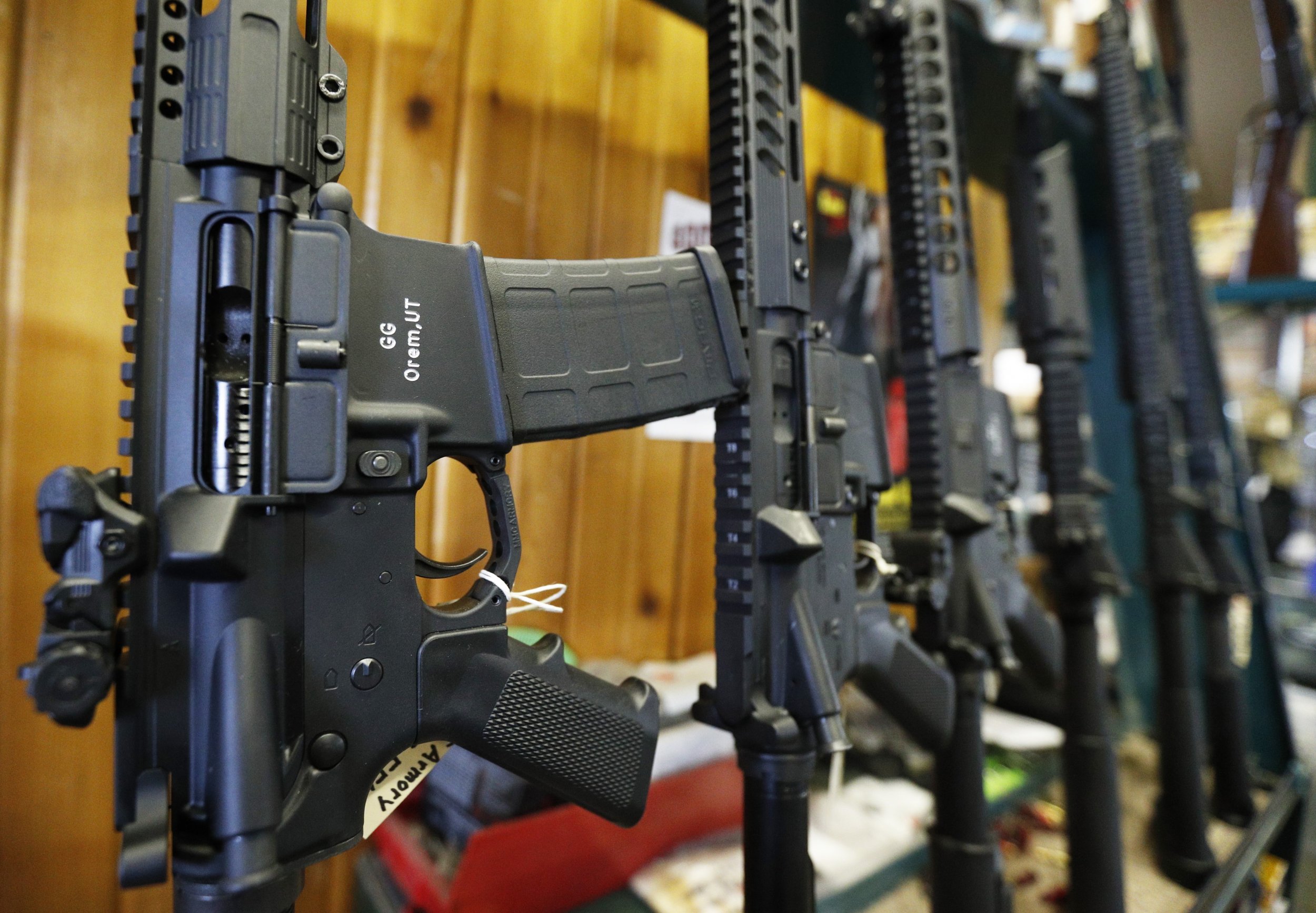 More than three months after the legislation passed, several sheriffs in Washington state refuse to enforce the state's new gun conrol law as they wait for the courts to rule on a lawsuit brought by the National Rifle Association and the Second Amendment Foundation that claims the law is unconstitutional.
"We will not sit idly by while elitist anti-gun activists attempt to deny everyday Americans their fundamental right to self-defense," Chris W. Cox, executive director of the NRA's Institute for Legislative Action, said in a statement.
In November, Initiative 1639 was passed by nearly 60 percent of voters, marking some of the biggest changes to the state's gun laws, after the school shooting in Parkland, Florida, last February, which left 17 people dead.
The legislation requires raising the state minimum age to purchase semi-automatic rifles from 18 to 21, as well as adding additional background checks, increasing waiting periods and enacting storage requirements.
Most of the new initiative is scheduled to take effect on July 1, 2019, except for Section 13, which established the new age requirements; that took effect on January 1.
Almost immediately, some sheriffs announced they would effectively ignore the new law until the courts ruled. In November, Republic Police Chief Loren Culp posted on his department's Facebook page that "As long as I am Chief of Police, no Republic police officer will infringe on a citizen's right to keep and bear arms, PERIOD!"
Klickitat Sheriff Bob Songer also told KPTV in January: "1639 is unconstitutional, so therefore I will not be enforcing 1639 against the citizens of Klickitat County."
According to The Associated Press, sheriffs in 2 mainly rural counties—Benton, Cowlitz, Douglas, Grant, Lincoln, Mason, Okanogan, Pacific, Stevens, Yakima, Wahkiakum, as well as Klickitat and the small town of Republic—are not enforcing the new laws.
"I swore an oath to defend our citizens and their constitutionally protected rights," Grant County Sheriff Tom Jones told The Associated Press. "I do not believe the popular vote overrules that."
With the one-year anniversary of the Parkland massacre days away, Renee Hopkins, chief executive of the Alliance for Gun Responsibility, which helped to push the initiative, criticized the sheriffs who were not enforcing the new laws.
"The political grandstanding is disheartening," Hopkins told The Associated Press. "If they do not [run the background checks], we will have a huge problem."
Hopkins noted that a majority of sheriffs and other law enforcement leaders supported the changes to the state's gun laws.
In a statement posted on Facebook on February 2, the Clark County Sheriff's Office confirmed that it would adhere to the law "unless a court rules that it is unconstitutional."