Amid Billion-Dollar Campaign, Two States Weigh Untested Alternative to Campaign Fundraising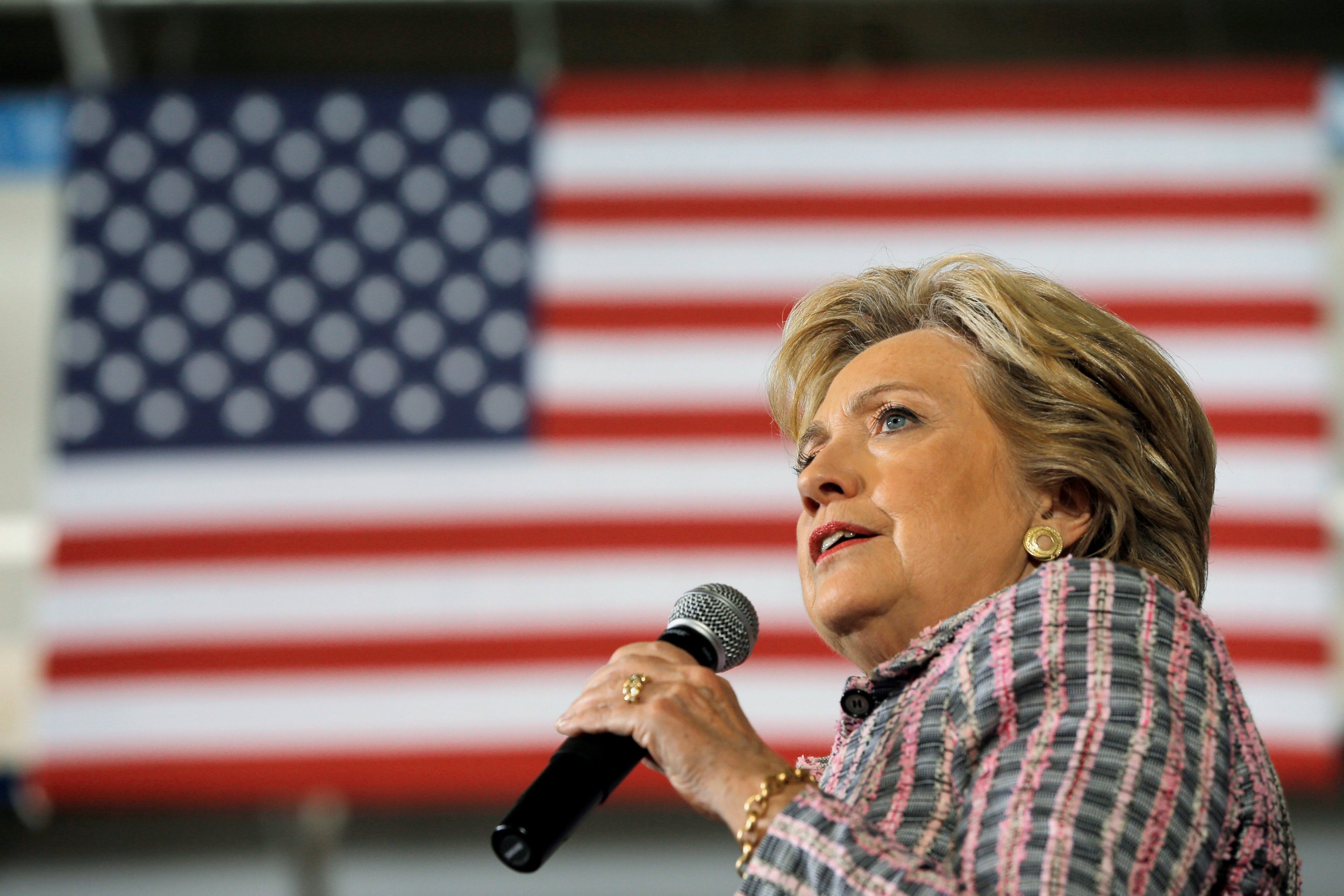 Suppose you were handed $150 worth of taxpayer-funded "coupons" to donate to a state candidate of your choosing—what would you do with it? Would you even use it? And how would politicians respond if voters had this option? Given that less than 10 percent of Americans say they've ever donated to a political campaign, these are fair questions. They're also relevant amid the renewed focus this election season on the role of money in politics. If reformers get their way in November, we could soon have some answers to these questions—the result of what would amount to a grand, democratic experiment.
The 2016 election has been roiled by anger toward the political class and the perception that, in the words of Vermont Senator Bernie Sanders, America has "a government of the billionaires, by the billionaires, and for the billionaires." When Sanders and Donald Trump declare on the campaign trail that the system is "rigged," this is what they're talking about—that money buys access and, potentially, political outcomes. Yet there's been little discussion over the course of the campaign about how to actually solve the problem, aside from overturning a 2010 Supreme Court decision known in shorthand as Citizens United. That's an all but impossible task in the short term, given divisions in Congress.
Josh Silver and his Massachusetts-based advocacy group Represent.Us believe they might have a solution. "It breaks down to who has power," explains Silver, who, as a 20-something, led the fight for public financing of campaigns in Arizona in 1998. He founded Represent.Us in 2012, enlisting a roster of bold-face names from the Hollywood and tech elite to support his approach to "good government" issues. The group is backing efforts to give more power to average voters—through vouchers, or Democracy Credits, as they're called in ballot proposals that are up for a vote in November in in Washington and South Dakota—and less to the super-rich 0.4 percent of the country that donates large sums to political campaigns and parties. "I think we're at a point in this country, if you look at how messed up it is, that moving reform at the city and state level is literally the only solution, it's the only viable solution," asserts Silver.
The idea of campaign donation vouchers has been kicking around among scholars and campaign finance experts for decades, but it's never actually been implemented (the city of Seattle did pass an initiative last year to create a voucher system that goes into force in 2017). That hasn't stopped Represent.Us and a coalition of like-minded groups from selling the program as an antidote to democratic dysfunction in two states on either side of the red-blue divide—Democrat-dominated Washington and the conservative prairie land of South Dakota. If the measures pass in November, the unlikely pair will be trailblazers for the Democracy Credits system, providing eligible adult residents with credits to donate to state races. Candidates will have to strictly curtail their other fundraising to accept them. The proposals would also enact new limits on campaign donations and create disclosure requirements for groups running political ads.
The efforts couldn't come at a better time. Americans are clearly disgusted with the amount of money coursing through our campaigns and state capitols—a New York Times–CBS News poll conducted in June 2015 found 84 percent of Americans believe money has too much influence in the nation's politics. And that was before Sanders and Trump caught fire with their anti-establishment, anti-special-interests messages. But agreement on the problem is one thing; getting buy-in for policy solutions, especially in an area that treads on free-speech grounds, is entirely another. "Certainly, from the right and the left, there was this kind of prairie fire, if you will, that's been fanned," says Meredith McGehee, chief of policy, programs and strategy at the good government group Issue One. The problem, she says, is "that the anger is somewhat amorphous," and when you begin to hash out remedies, the bipartisan common ground disintegrates.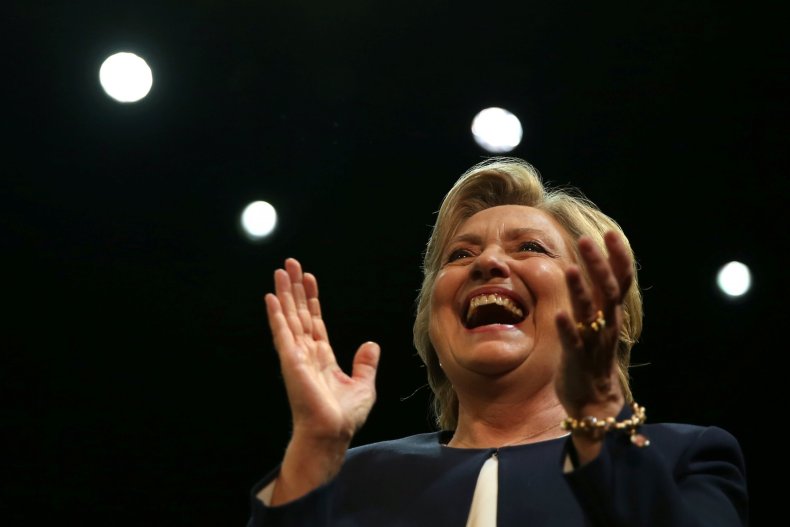 A handful of cities and states have passed laws in the past two decades to limit money in politics, most prominently Arizona, Connecticut and Maine. In total, 13 states now provide some form of public financing for state-level campaigns—enabling qualifying candidates to receive either grants or matching funds based on donations they've received. The popularity of the programs vary—in Connecticut, 84 percent of winning legislative candidates took public funding in 2014, but that figure was just 25 percent in Arizona (where a 2011 Supreme Court decisions gutted part of the law), according to one study.
Silver says the voucher model has a few important things going for it that the other approaches do not. One, such systems are "simple to use," he says—in his group's model, the vouchers would largely be distributed and the donations made online. Also, he says his vouchers "are more popular with conservatives" than other public financing models. This is crucial: When it comes to public financing of elections, Republicans are "just not there, they're just not," says McGehee. Republicans believe these programs are designed to benefit Democrats (Democrats do tend to use them more, but there's no built-in partisan advantage, either way). And ideologically, they reject giving government such a large role in funding campaigns. The notion of tax credits or vouchers, however, is more appealing because it puts the power in the hands of individuals.
Represent.Us does count several former GOP officials and strategists on its advisory council, and local Republican leaders and Tea Party activists are among the co-chairs of the ballot initiative campaigns in South Dakota and Washington. Still, most of the initiatives' institutional supporters come from the progressive community.
Not surprisingly, some powerful forces are rising up to oppose the initiatives. In South Dakota, a who's who of trade associations, including the South Dakota Chamber of Commerce, have teamed up with the Americans for Prosperity and Concerned Women for America, two advocacy groups funded largely by conservative billionaires Charles and David Koch, to fight Measure 22. The tagline on their website : "Don't let politicians take your tax dollars to fund their campaigns." In Washington, meanwhile, the "No on I-1464" campaign is warning that while the initiative is designed to be funded by repealing the state's nonresident sales tax exemption, that may not cover the entire program. And a funding gap could lead to a raid on education funds, as well as other public priorities, says spokeswoman Yvette Ollada. The two major funders thus far are the Washington Food Industry Association and the Associated General Contractors of Washington.
Opponents in both states are also playing up the fact that out-of-state organizations and funders are driving the reform efforts (of course, the Koch brothers don't hail from South Dakota, either). In Washington, the "Yes" campaign has vastly outraised opponents, but only about a quarter of its funds have come from Washington residents, mostly from Connie Ballmer, wife of former Microsoft CEO Steve Ballmer, who gave $500,000. In South Dakota, the most recent campaign finance disclosure for the pro-Measure 22 campaign, which dates all the way back to May, shows the majority of its funding has come from Represent.Us. Silver estimates the group is spending $7.5 million on the two campaigns. But he also points out that it has active membership bases in both states—24,000 in Washington and 2,000 in South Dakota—which helped it to decide to target those voters.
Silver admits there's irony in his group and its allies relying on big donors to fuel their campaign to weaken big political donors. But "whether you like it or not, it's going to cost $5 [million] or $6 million to pass a ballot initiative in Washington state. That's what it costs," he explains.
Represent.Us' network of big-name supporters and donors is integral, moreover, to the group's lofty ambitions. In addition to Ballmer, new Star Wars producer J.J. Abrams gave $100,000 to the Washington effort, and also sits on the group's Creative Council. So do fellow Hollywood heavyweights David O. Russell, director of Silver Linings Playbook, and Adam McKay, director of The Big Short. Much of the group's funding comes from Silicon Valley. That all fits into Silver's vision for building a national movement behind public financing of elections and other reforms, through tech-savvy marketing and campaigns. "In the United States today, there are some brands that are ubiquitous. When you consider protecting civil liberties, ACLU, right?" he says. "We are seeking to become that brand" for good government issues—money in politics as well as election reform and redistricting. Silver argues that cultural awareness is part of the secret to building political clout, a la the marriage equality movement.
Of course, first the measures have to pass, which is no slam dunk. There's little available polling on either proposal; one conducted in Washington in August found a plurality of voters were undecided. Some there are skeptical it has enough support. "It kind of comes down to the ballot and the wording and that kind of thing in the voter pamphlet," says Jerry VanderWood, director of government affairs for Associated General Contractors of Washington. "I expect most people are kind of against taxpayer-funded campaigns, so I suspect it will go down just based on that."
Given how much attention the issue has enjoyed this campaign, losses in both states would be a heavy blow, Silver acknowledges. But he points out that gay marriage advocates lost over 30 state votes before finally achieving marriage equality. Certainly, no one expects an easy or quick fight to change the current system. At a fundamental level, money in politics is all about "how power is gained and how it's utilized," as McGehee puts it. "Of course you're going to have tremendous resistance when you try to change that equation."