Washington State to Ban 'Gay Conversion' Therapy for Minors
A bill outlawing performing so-called "gay conversion" therapy on minors has been passed in Washington state.
House amendments to Bill 5722 were approved by the state's Senate Saturday, and the legislation will now make its way to the office of Governor Jay Inslee for its final approval, the Associated Press reported.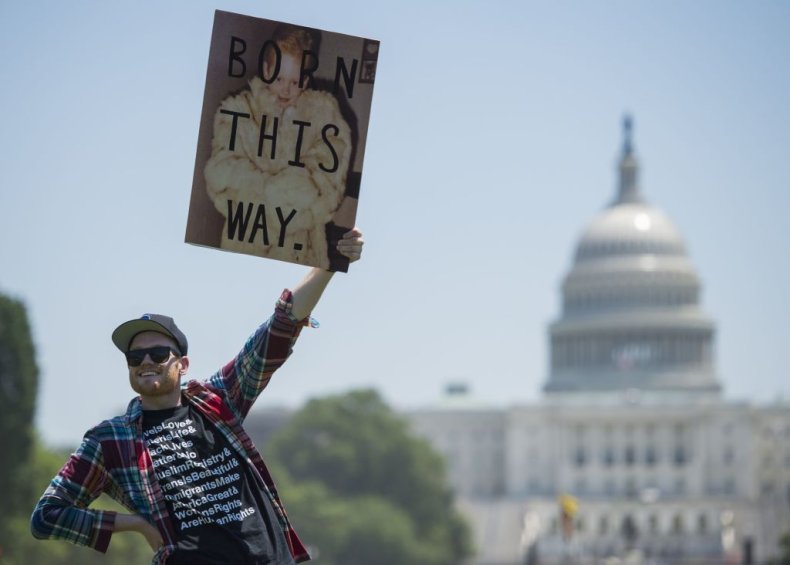 Washington will become the tenth U.S. state to outlaw engaging in the practice with minors.
The practice is also illegal in Switzerland, Taiwan, two Canadian provinces and the Australian state of Victoria.
New York in November banned practitioners from claiming money for therapy that seeks to change someone's sexual orientation.
Under the Washington state bill, a licensed healthcare practitioner performing conversion therapy on a patient under the age of 18 could be prosecuted for "unlawful conduct."
Campaigners applauded the bill.
"Children across the Evergreen State deserve to live their lives authentically and should never be subjected to the abusive practice of so-called conversion therapy," said Human Rights Campaign Senior Vice President for Policy and Political Affairs JoDee Winterhof, as cited by Pink News.
"It's time for Washington to join the growing number of states and municipalities who are enacting these critical protections. We thank the state legislators who voted to protect LGBTQ youth from this dangerous practice and now call on Governor Inslee to sign this crucially important legislation."
Those found guilty of breaking the law could face fines or medical license revocation.
The American Academy of Pediatrics has previously opposed any form of therapy aiming to change sexual orientation in minors.
"Therapy directed at specifically changing sexual orientation is contraindicated, since it can provoke guilt and anxiety while having little or no potential for achieving changes in orientation," the academy said in a statement.