Washington State Considers Novel Gun Violence Prevention Strategy by Protecting Vulnerable Adults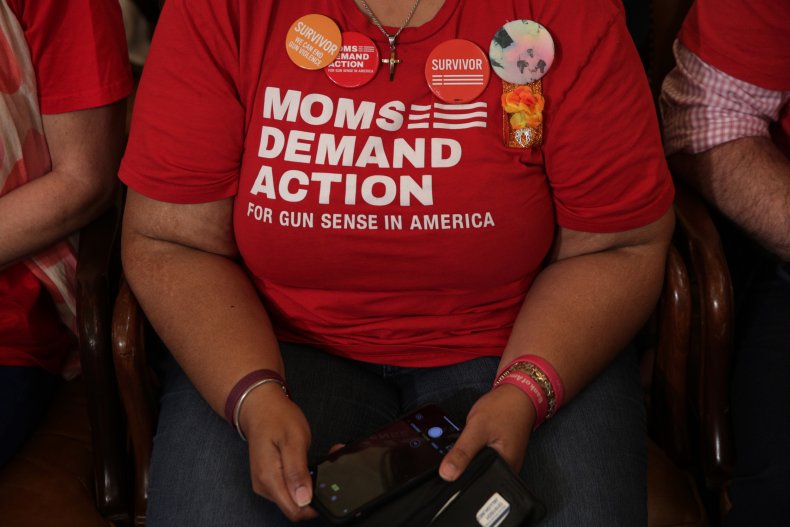 Washington State advanced a novel form of gun control Wednesday that could keep weapons out of the hands of sophisticated abusers.
The Civil Rights and Judiciary Committee in the state's House of Representatives held open hearings on several proposed measures, including a bill that would allow judges to order recipients of vulnerable adult protection orders to surrender their firearms.
Federal and state law already prohibits individuals subjected to a domestic violence restraining order (and related protection orders) from possessing firearms while the order is in effect. The new proposed measure would go further than federal law and apply this restriction to vulnerable adult protection orders, which can be issued against suspected abusers in a wider set of circumstances.
"In Washington State, dangerous people who are subject to a protection order for violent crimes are required to surrender their firearms. I was shocked to discover that we don't provide that same protection to vulnerable adults who are victims of abuse, neglect, or exploitation," Representative Beth Doglio, the bill's sponsor, told Newsweek in a written statement. "Closing this loophole and aligning protections for vulnerable adults with all our other protection orders just makes sense."
Vulnerable adult protection orders can be imposed when a judge suspects that the adult is experiencing neglect, abuse or financial exploitation, among other offenses, at the hands of another individual.
Unlike extreme risk protection orders, which temporarily deprive gun owners of their weapons if they are believed to be at risk of using them unlawfully, these protection orders can be initiated by any person connected to the vulnerable adult. Extreme risk orders are usually limited to petitions brought by law enforcement officials or close family members.
The duration of the proposed protection orders could not exceed five years, and they generally allow for the person who is at risk of losing their gun rights to appear at the hearing when the judge makes a decision. However, in emergency situations Washington does allow for these orders to be issued without informing the other parties until a full hearing can be held.
Additional measures considered by the committee on Wednesday include a bill that would help ensure compliance with orders to surrender weapons, and another bill that would prohibit people convicted of certain weapons and animal cruelty charges from possessing firearms.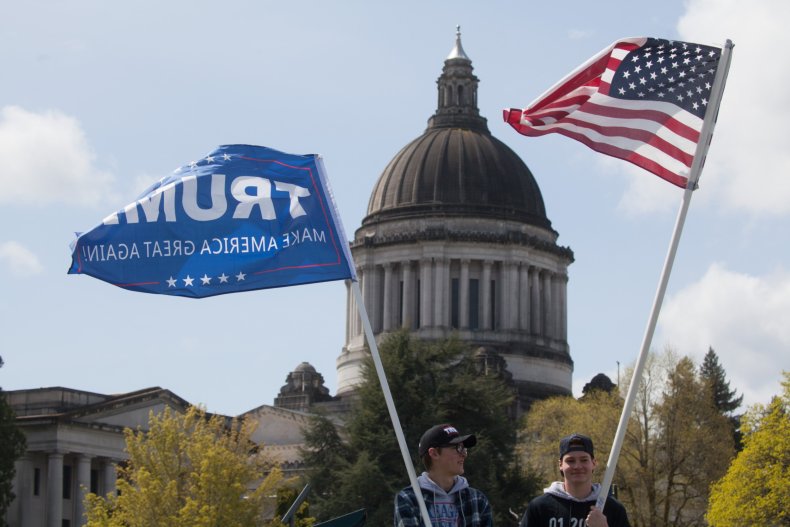 Zoe Moore, 64, testified at the hearing to urge the passage of the vulnerable adult legislation. Ten years ago, Moore lost her only daughter to gun violence via suicide at the hands of mental illness. She explained to Newsweek why she believes these orders might have provided another avenue in her quest to save her daughter from taking her own life.
"When I asked them to take that gun out of my child's hand, they said she has to use it before we can do anything," Moore said.
Her daughter, Dana, who died 10 days after Zoe's birthday, had already been admitted to mental health institutions and was likely prohibited from possessing firearms, but Moore was unable to navigate the system to protect her daughter.
"She begged me, 'Mama help me. I don't know what to do,'" Moore recalled, breaking down into tears as she relived the struggle to cope with her daughter's schizophrenia. "I can see her right now laying her head on my breast, just saying, 'Mama help me, I'm scared. Mama I'm not supposed to be here. This world, I don't like it.'"
Moore's nephew, an Iraq War veteran who she says suffered from service-related trauma, killed his family and took his own life after returning from the Middle East. He died one month after Dana.
While a bill such as the one Washington lawmakers are considering might not have changed the status quo for her daughter, Moore believes it could provide members of her community additional options to protect their own when the system breaks down.
She expressed profound frustration with how she was disempowered to save Dana from herself.
"They could have done something, she was in an institution so many times," Moore said, recalling that when she went to confront the psychiatrist who treated her daughter, "the lady had quit."
"She would have been able to live for a little while longer, I think," she added.
Moms Demand Action, the gun-control group affiliated with former New York Mayor Michael Bloomberg, wrapped up its "advocacy day" on Wednesday in which its members advocated for several bills Democratic lawmakers believe will enhance gun safety. The legislature is considering measures that impose additional training requirements on gun permit applicants and fund community violence intervention programs.
The committee is scheduled to vote on the training requirements and a large-capacity magazine ban on Friday.
For its part, the National Rifle Association released a statement opposing most of the proposals. It expressed due process concerns about the vulnerable adult protection orders, saying that Second Amendment rights "should only be restricted when sufficient protections are in place." It also called the additional training requirements "onerous."
The group is mobilizing supporters to challenge the measures, though the legislature is controlled by Democrats and both the governor and attorney general have shown little inclination to back off from vociferous dissent against proposed gun restrictions.