Washington State Jail Offering Ramen Noodle Incentive for Inmates Who Get COVID Vaccine
A prison in Washington state has come up with an odd incentive to encourage inmates to get vaccinated against COVID-19: ramen noodles. While an inexpensive and out-of-the-box idea, the incentive appears to be working out well, according to The Olympian.
The Benton County Corrections Department began offering packets of the wavy instant noodles to inmates who got their first shot on August 1 as part of a program called "Soup for Shots." So far, the program has seen success, with around 900 packets being doled out to 90 inmates, out of the prison's 360 overall, Scott Souza, chief of corrections for the department, said.
Ramen noodles were chosen as the incentive because they were among the institution's most popular commissary items. Posters placed around the prison—located in Kennewick, Washington—make the pitch to inmates.
"To encourage and support COVID vaccination efforts, the Benton County Department of Corrections will be providing each inmate that starts their vaccination series with 10 FREE RAMEN NOODLE SOUPS!!!" the posters gleefully promise.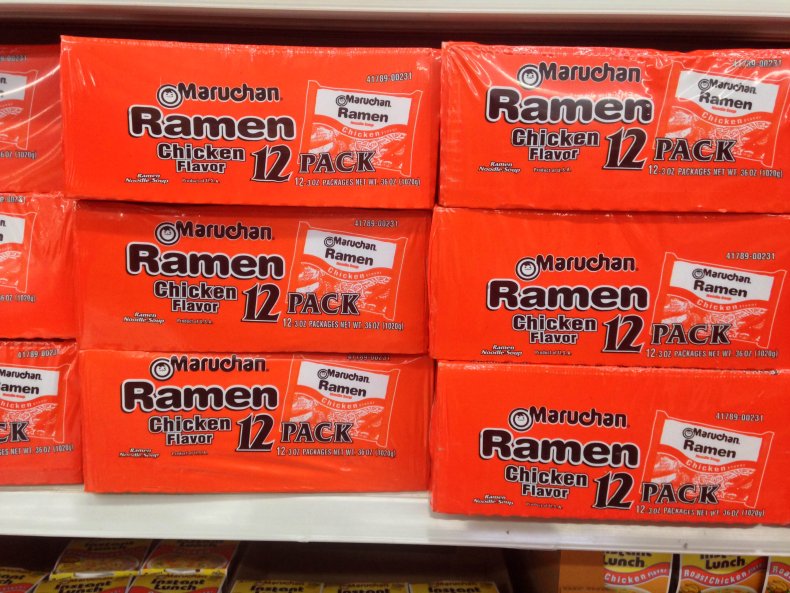 The Benton County prison has been offering COVID vaccines for several months. Any inmate, regardless of the terms or length of their incarceration, is entitled to a free vaccine if they have not gotten one already. Officials have so far been pleased with the increased turnout thanks to the new, perhaps chicken-flavored incentive. Details about this incentive program and its results have reportedly been shared with other prisons in Washington state.
"We're doing everything we can do to incentivize vaccination and we are getting [an] outstanding response," Souza said.
While incentives have been helpful in encouraging some people to get vaccinated, the pace is likely to quicken after the FDA's recent approval of the Pfizer vaccine. With the agency's full approval, institutions and companies will have stronger grounds on which to institute firmer vaccinations mandates for their employees. A similar approval for the Moderna vaccine might also arrive in several weeks.
"While millions of people have already safely received COVID-19 vaccines, we recognize that for some, the FDA approval of a vaccine may now instill additional confidence to get vaccinated," acting FDA Commissioner Janet Woodcock said in a statement. "Today's milestone puts us one step closer to altering the course of this pandemic in the U.S."
In the immediate aftermath of the approval, the New York City public school system, the largest in the country, announced a vaccine mandate for all teachers with no options to opt out. Later, the Pentagon announced an even more significant mandate for all military members.