Washington State Senate Passes Bill Officially Recognizing 'Jeopardy!' Champ Ken Jennings For His Achievements
Washington state's Senate passed an official resolution on Tuesday to honor Ken Jennings, the Jeopardy! Greatest of All Time tournament's champion.
The passage of SR 8704 honors and congratulates Jennings for winning the tournament, as well as his other accomplishments on the show and off. The resolution, signed by 27 state senators, praises the Jeopardy! champ for his accomplishments and strong "Kennection" to the Evergreen State. It also honors Jennings as "a home state hero and the people's champ for his intelligence and fleet wit."
The Washington native tweeted his excitement over the resolution's passage. "Citizens, it is now legally required in Washington State to recognize my achievements," he wrote. Jennings shared photos from the hearing as he waited to find out if the bill would pass, and he also wrote that he was "eager to see who votes against."
State Senator Patty Kuderer told Newsweek that Jennings' victory is an exciting show of intelligence that resonated with millions.
"Ken is an inspiration to everyone who watched the show, especially young girls and boys," she said. "I grew up watching Jeopardy! and watched Ken along with my kids as he had his incredible streak. I'm glad we had an opportunity today in the Senate to recognize his great achievement. His is about the importance of being smart, and I think there are parents all across the country who silently thank him every day for making that cool and exciting."
In an email, Jennings expressed his excitement about the honor. "I was delighted to be recognized by the Washington State Senate this morning!" Jennings wrote. "I know they have their hands full with the budget and coronavirus and so forth, but I'm glad they carved out time for the most important issue of all: Jeopardy! How we honor our game show champions says a lot about us as a people."
SR 8704 celebrates Jennings' Jeopardy! achievements with a sense of humor. The bill notes that Jennings' 74-game winning streak and victory in January's tournament are two achievements that deserve state-legislated recognition. The bill also notes that Jennings' "potent potables" flash cards are a Quiz Bowl champion's dream possession. It also mentions that Jennings is recognized as "the Michael Jordan of trivia" and "the Seabiscuit of geekdom."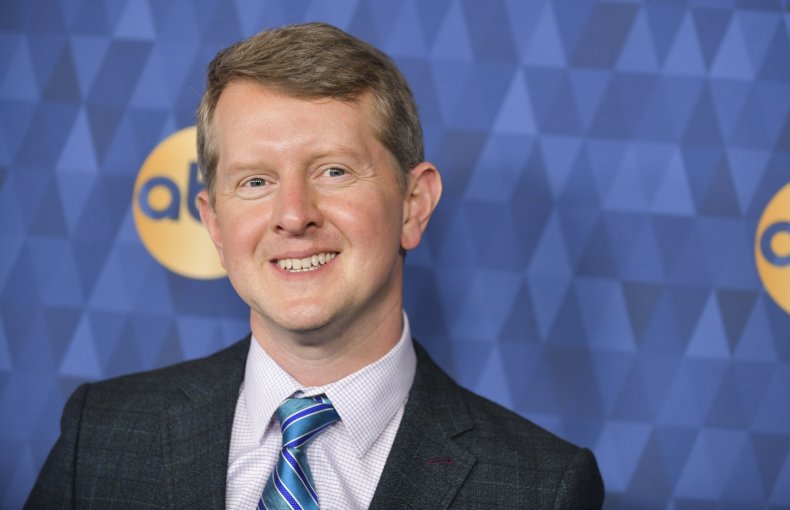 The very serious government document, in praising Jennings, reads: "WHEREAS, If Jeopardy! gave out rings, he would certainly be a lord of them; and WHEREAS, Ken Jennings may not be smarter than a 5th grader, but is unquestionably a brilliant mind; and WHEREAS Ken Jennings knows without help from Watson or the computer overlords that Iago has 272 speeches, the most of any nontitle character in a Shakespeare tragedy..."
The bill also celebrated Jennings' camaraderie with his Greatest of All Time tournament competitors James Holzhauer and Brad Rutter for "showing the world how to compete at an elite level while also having fun on and off screen, often at each other's expense."
Besides his game show achievements, the Senate highlighted Jennings' children's series Junior Genius Guides. The document also noted that all copies of the New Dictionary of Cultural Literacy are on hold at local libraries, after the champ called the reference guide "the best book to read for Jeopardy!" in a Seattle Times profile highlighting his literary picks.
Fittingly, the bill concludes in the form of a question, stating that the answer to the clue "he won the Endgame of Jeopardy! and the Greatest of All Time title" is "who is Ken Jennings?"
This story was updated to include comment from Washington state Senator Patty Kuderer and Ken Jennings.