In Washington State, Supply of Legal Weed Can't Meet Demand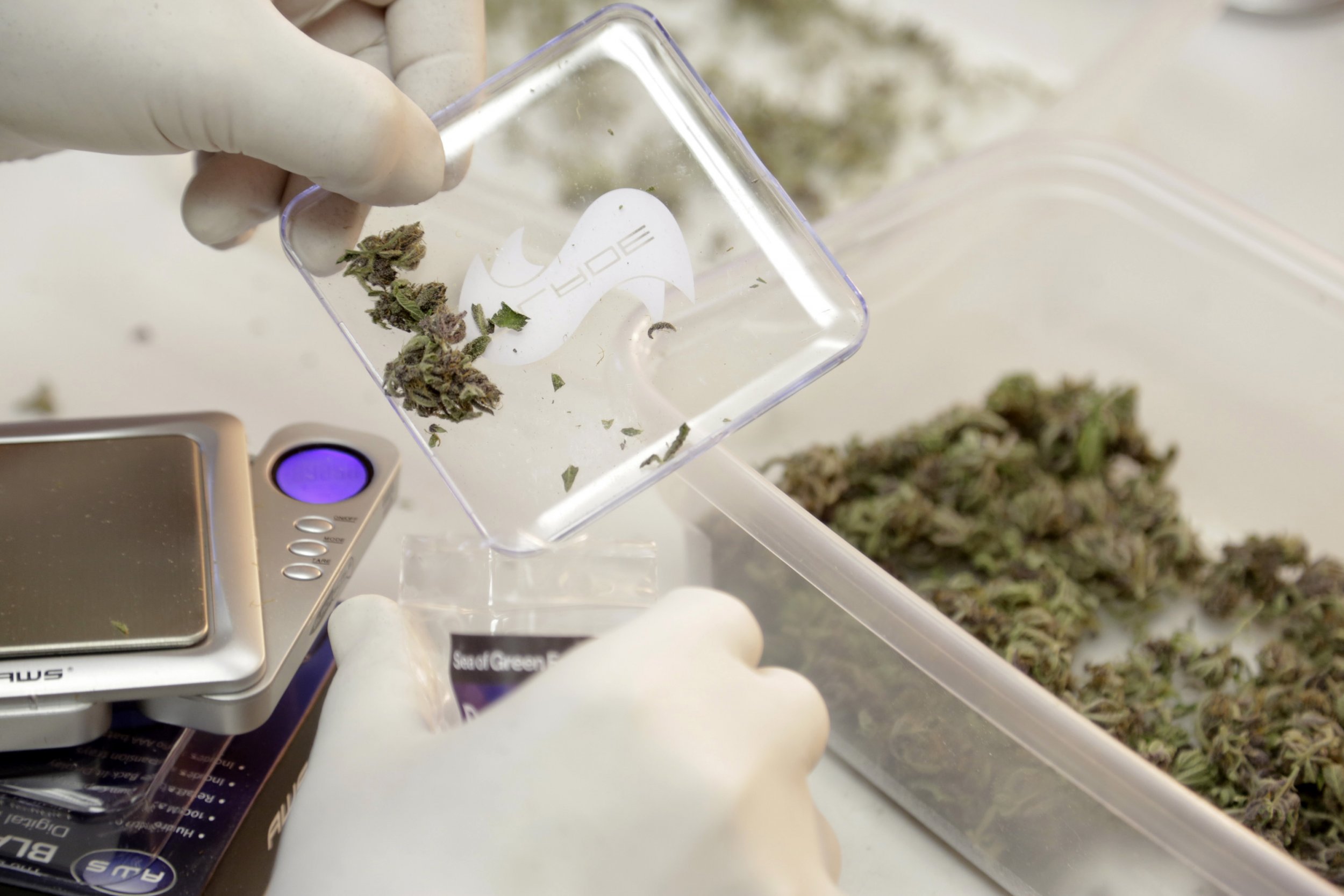 A combination of poor harvests and poor planning has left Washington with lots of pot smokers and not much pot. At least not legal pot. According to Reuters, legal weed is expected to sell out "within hours or days" once it becomes available to purchase on Tuesday.
The Reuters story says "limited harvests by licensed growers and processors" is partly at fault for the state's shortage. It also lays a share of the blame on the shoulders of would-be pot growers, many thousands of whom it says failed to navigate Washington's nascent marijuana bureaucracy in time to sell their harvests. Of 2,600 applicants, Washington's Liquor Control Board has licensed only 80 growers. And "only a fraction of their pot," Reuters said, "has gone through required lab-testing." And only 20 or so of the 334 approved licenses will be issued on Monday, The New York Times reported.
But growers aren't the only ones to blame for the shortage. According to The Times, the Liquor Control Board issued licenses to growers in March, too late for them to produce a robust harvest.
Mason Tvert, Communications Director at the Marijuana Policy Project, told Newsweek that Washington's missteps are a result of its lack of existing regulatory infrastructure for medical marijuana. Washington has had plenty of medical marijuana dispensaries since 1998, when the state first voted to legalize marijuana for medical use. But, unlike Colorado, where recreational marijuana was introduced without any major hiccups, Washington's dispensaries were unregulated and the state's Liquor Control Board has struggled to bring in line an industry used to operating without much oversight.
Most producers are optimistic that Washington's supply of recreational marijuana will soon catch up with its voracious demand. But some, like Bob Leeds, co-owner of Sea of Green Farms, told Reuters he thinks it will be three to five years before Washington farms will be able to produce enough.
The shortage is likely to drive up prices, as well. Dominic Corva, the executive director of Seattle's Center for the Study of Cannabis and Social Policy, told Reuters that a gram of recreational marijuana could sell for "$25 or $30," around double what it goes for at a dispensary right now.
With Washington producing the 5th most marijuana of any state in the country, however, there will surely be other avenues for obtaining the stuff if the dispensaries run out. Riots are unlikely.