The People Revolt Against Sledding Ban in Nation's Capital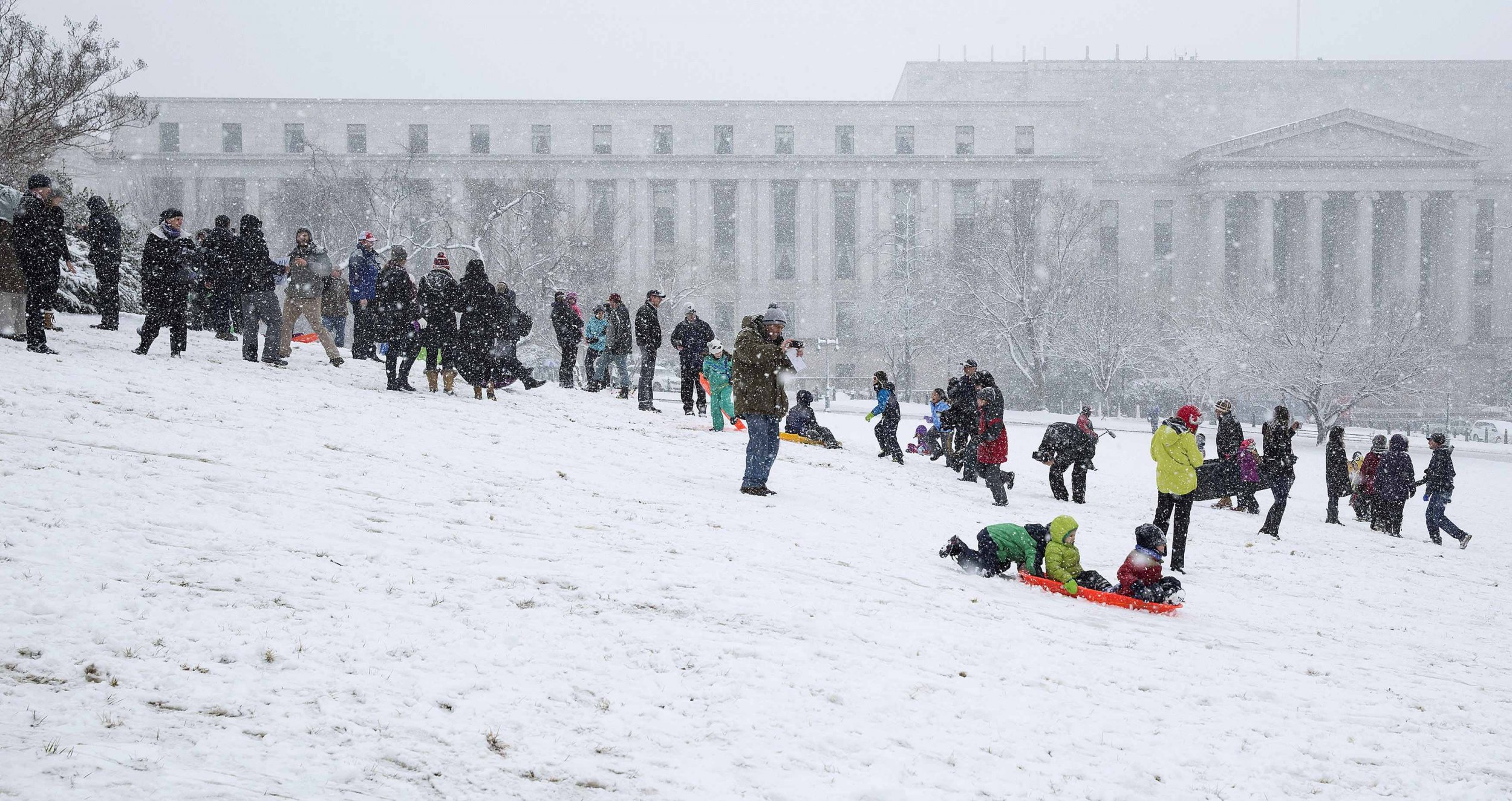 Hundreds gathered on the grounds of the U.S. Capitol in Washington, D.C., to enjoy the winter weather Thursday, in defiance of an 1876 law that prohibits "any portion of the Capitol grounds...from being used as a playground."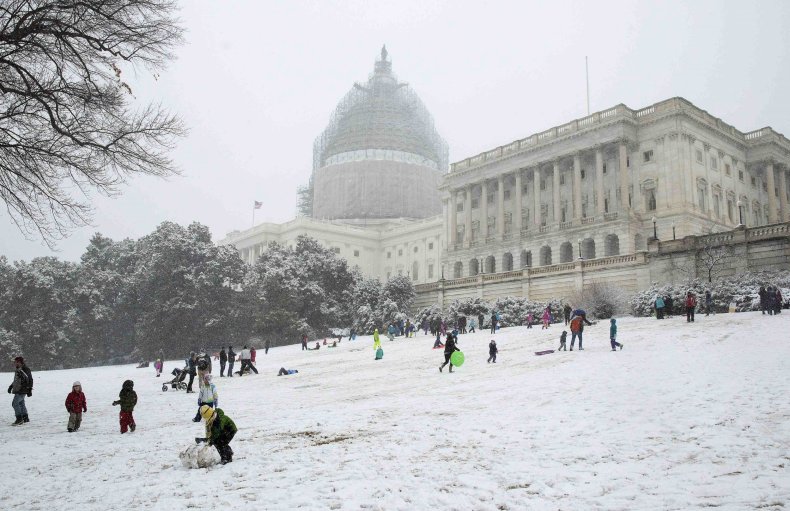 According to CNN, the original regulation read: "It shall be the duty of the Capitol police on and after April 29, 1876, to prevent any portion of the Capitol Grounds and terraces from being used as playgrounds or otherwise, so far as may be necessary to protect the public property, turf and grass from destruction or injury."
The current regulations, updated for security reasons after the September 11, 2001 terrorist attacks according to Fox News, expand on "play" to include all forms of skating, roller-blading, playing with balls, flying kites, using model rockets and boats, climbing, swimming in the pools. Also, "no person shall coast or slide a sled within Capitol grounds."
Local residents and even some lawmakers, including D.C. Delegate Eleanor Holmes, have petitioned Capitol Police to overturn the ban this winter, CNN reports. Capitol Police Board chairman Frank Larkin said Wednesday he lacked the authority to do so.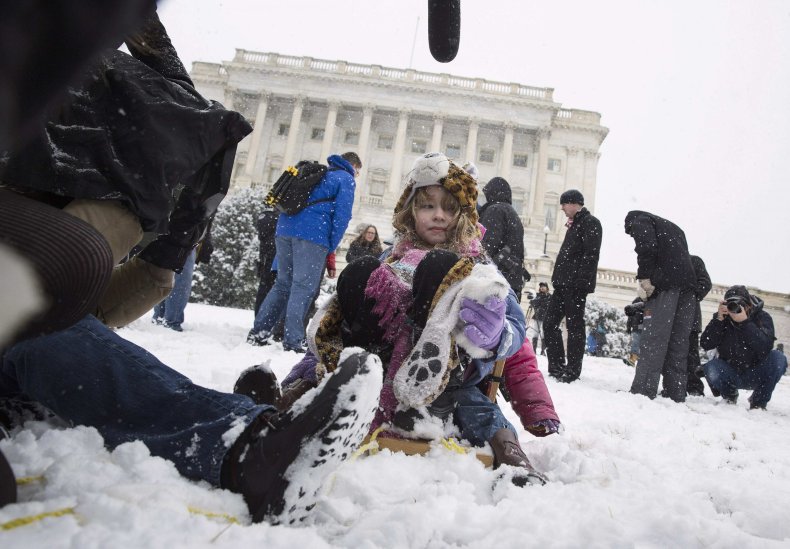 Sledders flouted the law and took to the slopes. "Let the people sled, it's a fundamental right," local resident Nicole Rothe told NBC News.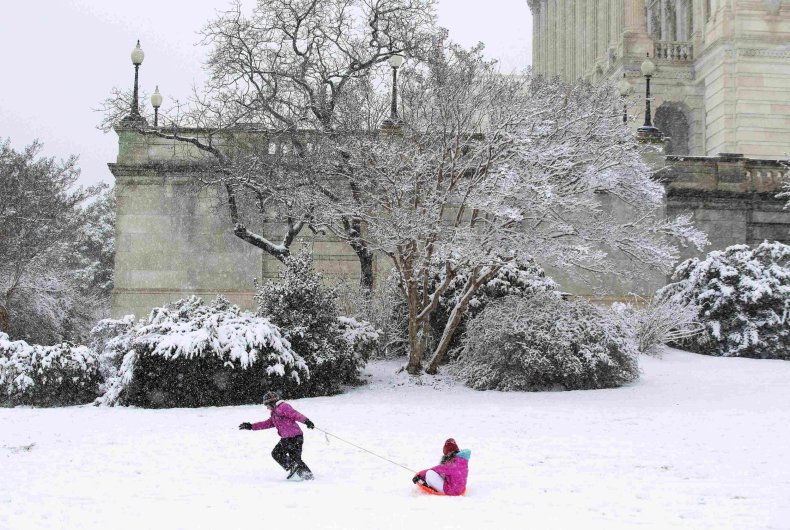 Capitol police appear content to let Washingtonians have their fun.
One sledders told NBC the protest was "civil disobedience at its best."