Wasted COVID Vaccine Doses Top 220K in Louisiana Alone as Developing World Begs for Treatment
Louisiana's wasted vaccine numbers continue to skyrocket as developing nations across the globe struggle to access the shots.
The amount of COVID-19 vaccination shots thrown out in the Bayou State has reached 223,918 according to data given to The Associated Press by the Louisiana Department of Health. These expired shots include the three most widely available vaccine brands in the U.S.: Pfizer, Moderna and Johnson & Johnson.
To date, Louisiana has given over 4.4 million shots to its residence. The Mayo Clinic reports that around 46 percent of the state's population—4.6 million—are fully vaccinated, behind the national rate of 56 percent.
Louisiana has one of the worst vaccination rates in the U.S., trailing only by North Dakota, Mississippi, Alabama, Wyoming and West Virginia.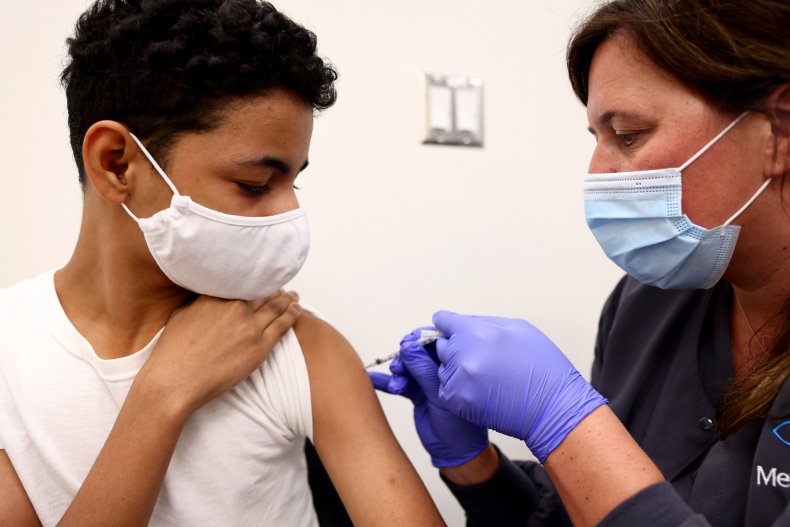 Louisiana Department of Health spokesperson Kevin Litten said that the state currently has around 50,000 more doses set to expire within a month. Despite the rise in wasted shots, he expects these shots to be administered before they have to be tossed.
The number of scrapped shots has about tripled within the last three months, the AP reported. Near the end of July, the state had thrown out roughly 79,000 shots since it began administering the vaccine. At the time, this number was also seen as a concerning spike, attributed to the ongoing issue of vaccine hesitancy.
"There's so much misinformation and mistrust out there that it's undermining the positive impact that this vaccine can have on the public," Warner Thomas, CEO of Louisiana's Ochsner Health system, said in July. "We've got thousands and thousands of doses of vaccine we can give to people. We just don't have people that want to take the vaccine."
Newsweek has reached out to the Louisiana Department of Health for a comment on this story.
As Louisiana and other states continue to toss expired vaccines en masse, developing countries continue to struggle with availability. During a U.N. summit in September, leaders from a handful of African nations voiced these frustrations to the General Assembly and called for greater international cooperation on vaccine distribution.
"It is an indictment on humanity that more than 82 percent of the world's vaccine doses have been acquired by wealthy countries, while less than 1 percent has gone to low-income countries," South African President Cyril Ramaphosa said during a speech.
Others called out some wealthy nations for beginning to administer booster shots amid this global predicament.
"These disparities allow for third doses to be given, in some cases, while, in other cases, as in Africa, the vast majority of the population has not even received the first dose," Angolan President João Lourenço said.
Moderna, in particular, was singled out in a New York Times report Saturday for only providing around 1 million vaccine doses to poorer countries. Johnson & Johnson, by contrast, has given over 25 million single-shot doses. Pfizer has given over 8 million of its two-dose shots to poorer nations as well.