Watch: 11 Videos Marking Five Years of Conflict in Syria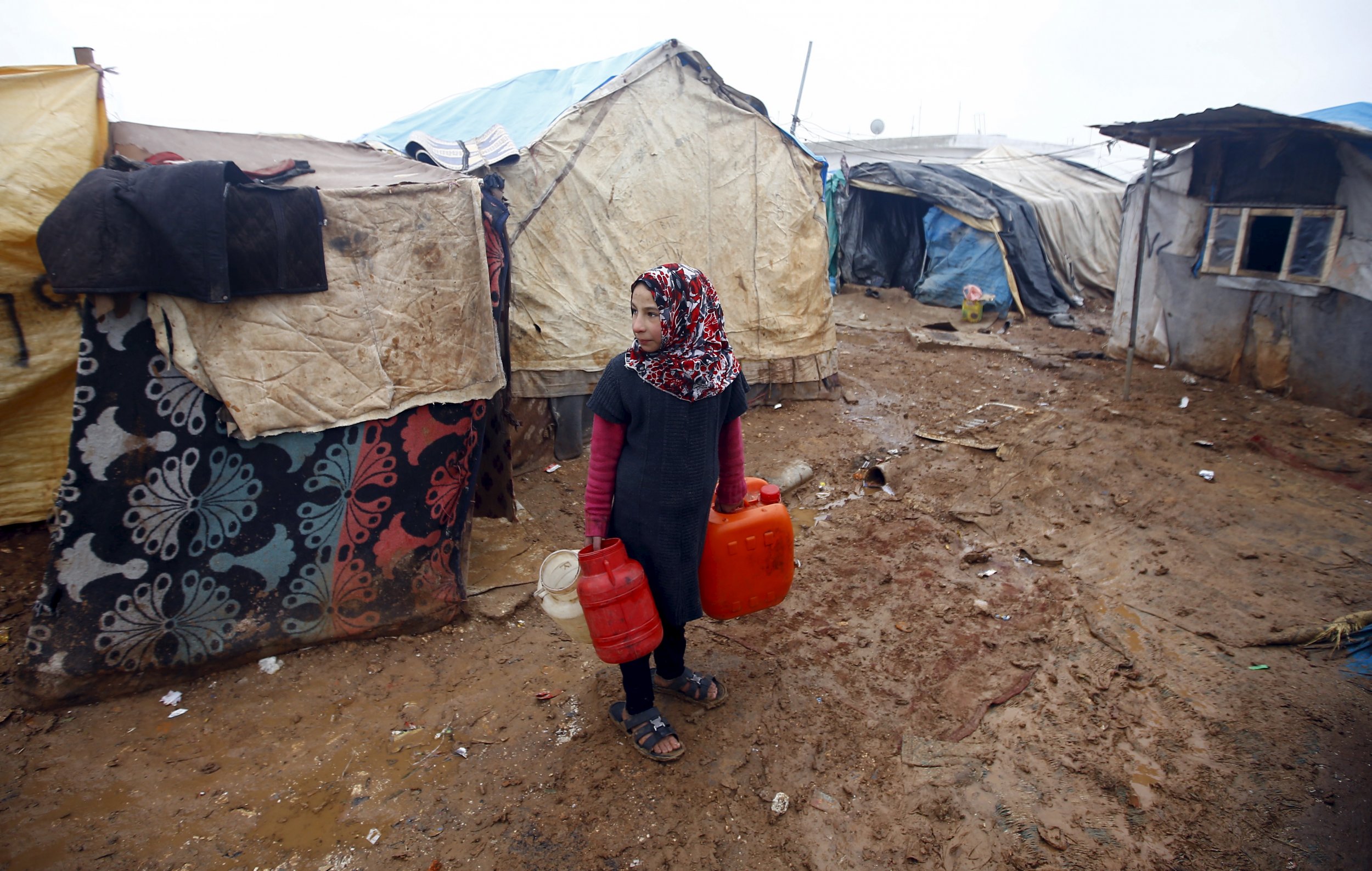 As of Tuesday, five full years have passed since conflict began in Syria. In that time, an estimated 470,000 people have died in the war, 1.9 million have been injured, and 4.8 million refugees have fled the country, according to the Syrian Center for Policy Research and the United Nations High Commissioner for Refugees.
The conflict, which started with an uprising against President Bashar al-Assad's regime, has become a war involving the government, opposition groups and militant organizations including the Islamic State militant group, also know as ISIS, and the Nusra Front.
"What is shocking to me is not that it happened, but that it continues to happen and it's been happening for five years," actor, producer and activist George Clooney says at the start of a video posted by the International Rescue Committee to Facebook on Tuesday to mark the anniversary. In it, he and Amal Clooney—an international human rights lawyer who married Clooney in 2014—meet with Syrian refugee families to hear their stories.
The IRC, a charity that responds to humanitarian crises all over the world, is not the only organization to mark the five-year anniversary of the conflict's start with a powerful video. Here are 10 additional videos published with the milestone in mind, urging action, aid and long-term solutions:
UNICEF: "Ambassadors & supporters on #FIVEyears of war in Syria"
UNICEF USA: "#SyriaCrisis: 5 Years in 60 seconds"
UNICEF UK: "Ambassador Michael Sheen on 5 Years of the Syria Conflict"
UNICEF New Zealand: "Five Years of Conflict in Syria"
United Nations High Commissioner for Refugees (UNHCR): "Syria: My Life Before the War"
War Child UK: "Celebrities Join Forces for War Child to Mark Five Years of Conflict in Syria"
Save the Children: "Syria's Children Under Siege"
International Committee of the Red Cross (ICRC): "Syria: Five Years of War. For How Much Longer?"
International Federations of the Red Cross and Red Crescent Societies: "Syria: Aid in the Face of Danger"
United States Holocaust Memorial Museum (USHMM): "Marks Fifth Anniversary of Crisis in Syria"
Watch USHMM's program on "Syria: Five Years of Conflict" live on Tuesday at 2 p.m.
"We, as what we like to think of as a civilized world and nation, always look around at the end of these tragedies and say, 'If we knew, we would have done something,'" George Clooney says at the conclusion of the IRC video, as he's being interviewed by IRC President and CEO David Miliband (also a former British MP and secretary of state for foreign affairs). "And the reality is, of course, we know."