Watch: 3D Printing Lets Duck Waddle Again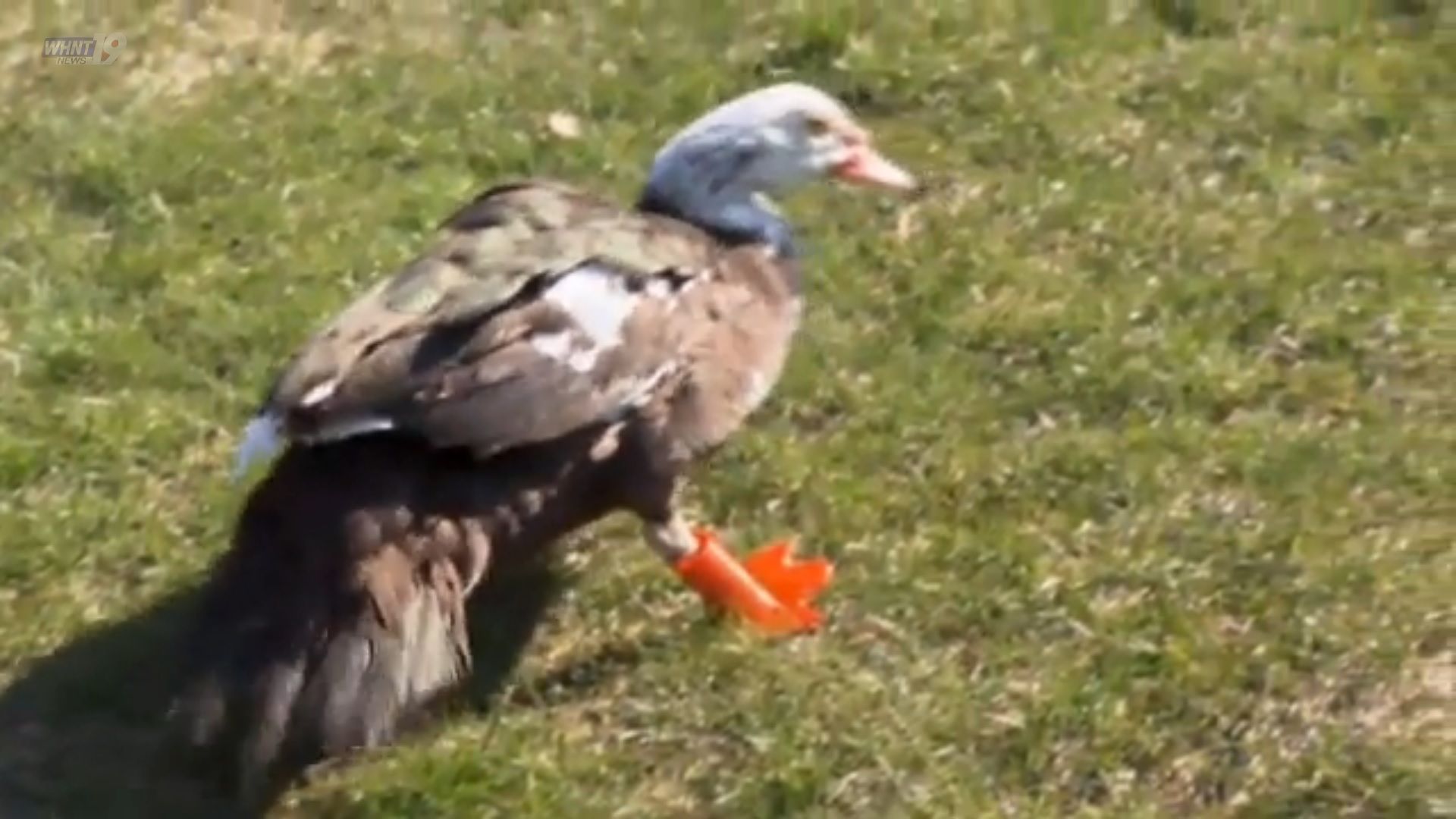 After losing both his feet to frostbite, a duck called Philip looked as though he was going to croak it.
But thanks to 3D-printing, the Wisconsin bird is mobile again after he was fitted with prosthetic webbed feet.
Phillip was rescued by Vicki Rabe-Harrison in the northcentral U.S. state, according to WBAY-TV. Despite Rabe-Harrison's best efforts, it looked as though the duck wouldn't be able to survive without his feet and she scheduled to have him put down.
But after seeking help from local high school teacher, Jason Jischke, who works at South Park Middle School and whose 3D printer she had seen in an online video, Rabe-Harrison was able to get the duck back on his feet. After a few inital attempts, Philip was fitted with new 3D-printed feet and is now taking his first steps.
"He picked it up real fast and I'm sure he'll learn to balance again and be able to waddle around with all the other ducks," said Rabe-Harrison. The duck will now be heading for a local animal sanctuary, where he is sure to be the envy of his feathered companions.