Watch: Adele Helps Couple Celebrate Engagement On Stage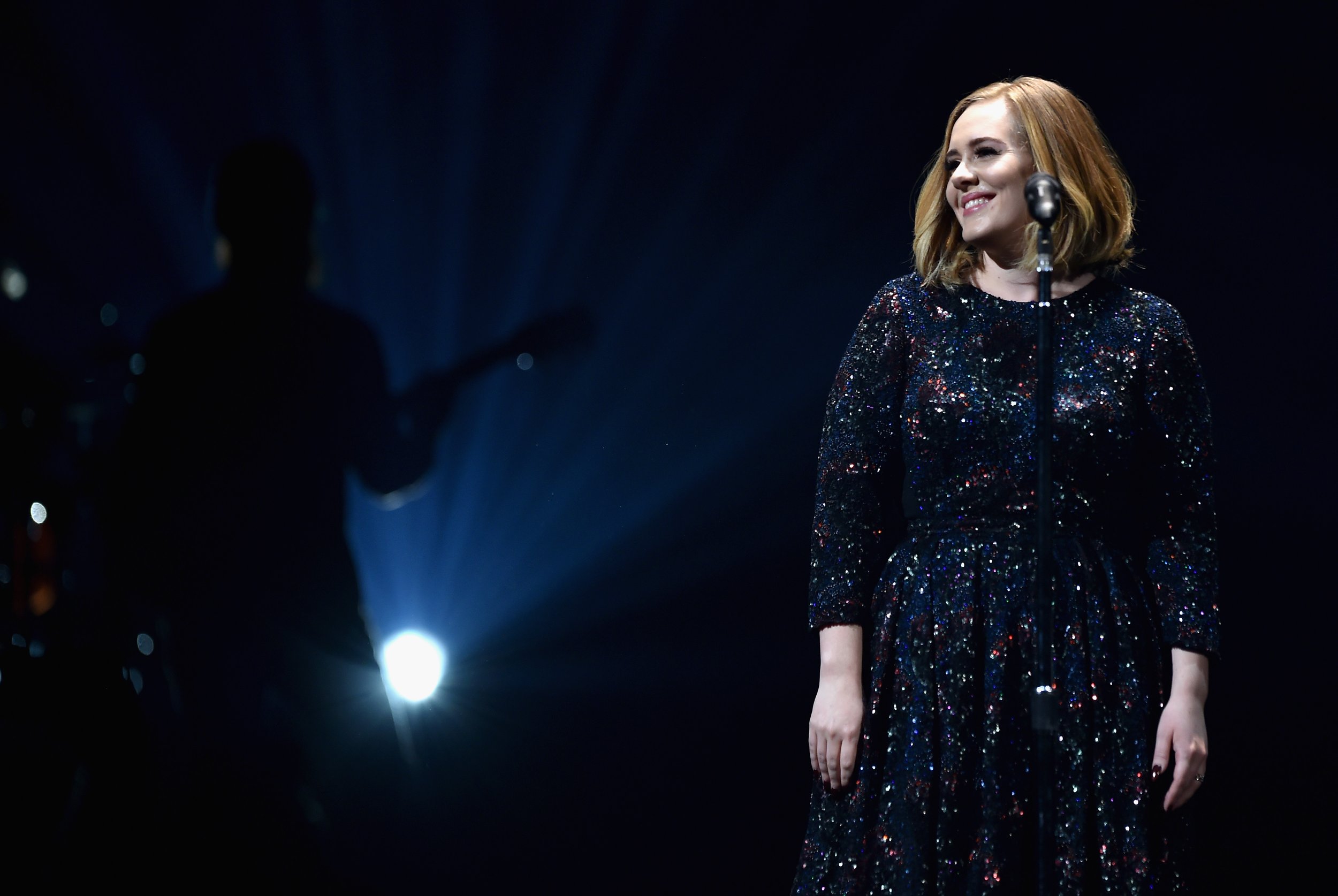 In feelgood news of the day: Adele briefly stopped the first of her world tour concerts in her hometown of London on Tuesday to help a couple celebrate their engagement.
Johnny Biggle popped the question to his financial analyst girlfriend Natalie King while listening to the best-selling singer's cover of Bob Dylan's "Make You Feel My Love," which they claimed as their romantic anthem.
In video footage shared by other fans in attendance, Adele briefly stops mid-song as she looks out at the pair in the crowd. "Did you just get engaged?" she is heard asking before finishing the song.
Watch below:
Afterwards, the 27 year old invited the pair to join her on stage to celebrate the happy moment. In true Adele style, she excitedly said: "Oh my God, I thought there was a fight at first! I saw all of the camera phone lights at first, and then I saw arms went up, and I saw sweet kissing."
The Hello singer added: "That was the most beautiful thing I've ever witnessed at one of my shows."
Newly engaged King told MailOnline how her fiance planned the special proposal at the concert because Adele is her favorite artist. "'I actually can't believe it. It's absolutely crazy what happened last night. I'm completely flabbergasted—I'm on cloud nine," she said.
The couple have been together for 12 years and have a five-year-old son together.
Taking a cue from Adele's self-deprecating humour, King joked, "I never expected anything like this. If I knew I was going to be on stage and all over the news I'd have worn a better top!"
It's not the first time Adele has played matchmaker at one of her concerts. In February, she helped a woman propose to her boyfriend in honor of Leap Day.
Watch: Adele Helps Couple Celebrate Engagement On Stage | Culture