Alexandria Ocasio-Cortez, Bernie Sanders Green New Deal Event: How to Watch Live Stream of Speeches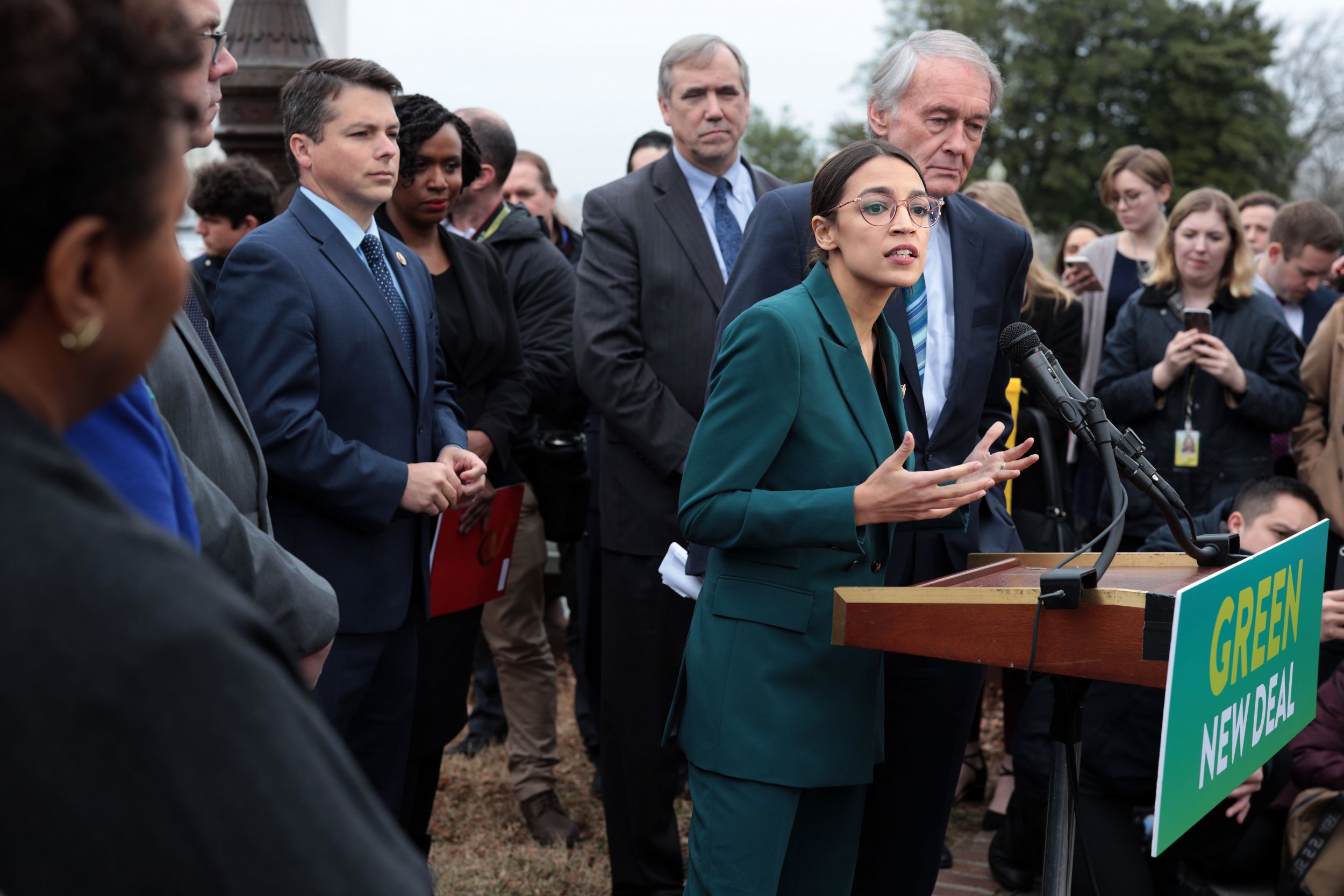 Freshman Representative Alexandria Ocasio-Cortez and 2020 Democratic presidential candidate Bernie Sanders will share the stage at a Green New Deal rally on Monday evening in Washington, D.C.
The event, the last stop of the Sunrise Movement's Road to the Green New Deal tour, will take place at Howard University at 7 p.m. ET and a link to the live stream can be obtained by signing up through the organization's website.
"This event will launch our plans for the summer and beyond, including how we will build support for the Green New Deal among organizations and political candidates at every level, our plans for a mass mobilisation at the second Presidential debate in Detroit, and how will make the 2020 election a referendum on the Green New Deal," the event page states.
Ocasio-Cortez, who worked on Sanders' upstart 2016 campaign for president, introduced the Green New Deal in February along with Democratic Senator Ed Markey. The deal proposes eliminating all carbon emissions in the country within about 10 years and remaking the economy.
Sanders is one of a number of 2020 candidates to voice support for the plan. "Pass a Green New Deal to save American families money and generate millions of jobs by transforming our energy system away from fossil fuels to 100% energy efficiency and sustainable energy," Sanders writes on his campaign website. The independent senator adds that a Green New Deal "will protect workers and the communities in which they live to ensure a transition to family-sustaining wage, union jobs."
Both Ocasio-Cortez and Sanders bashed a forthcoming climate change plan by former Vice President Joe Biden, the current frontrunner in the crowded 2020 Democratic pool. A Reuters report characterized Biden's plan as "middle ground," though his spokesman contested it.
"This is why a 'middle ground' approach to our climate crisis is unacceptable," Ocasio-Cortez tweeted on Monday with a story stating carbon dioxide levels reached a high not seen in more than 3 million years. "This isn't like other issues where you can pretend you're a sober adult by cutting the difference between left and right. You're either fighting for our future or you're not."
Sanders on Friday tweeted that "There is no 'middle ground' when it comes to climate policy."
"If we don't commit to fully transforming our energy system away from fossil fuels, we will doom future generations," Sanders continued. "Fighting climate change must be our priority, whether fossil fuel billionaires like it or not."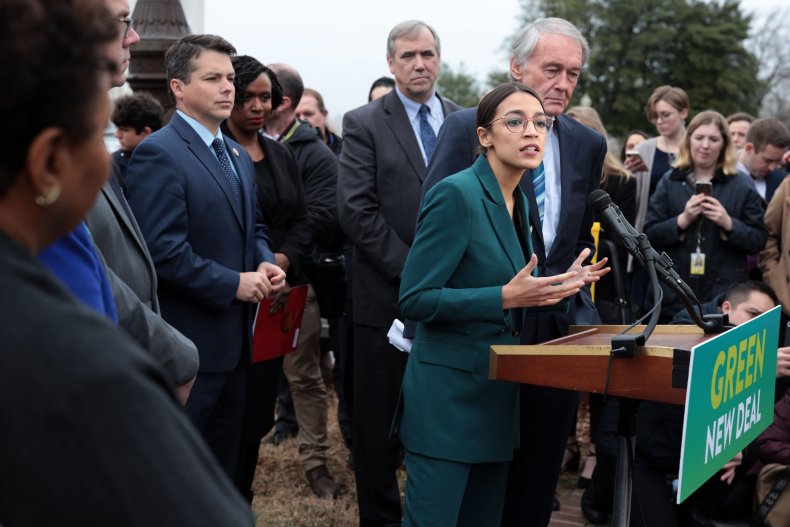 Ocasio-Cortez was an organizer for Sanders when he ran in the 2016 Democratic primary for the presidential election.
Sanders did not formally endorse Ocasio-Cortez when she ran for a seat in the House of Representatives during the 2018 midterm elections and made history by becoming the youngest woman to ever be elected to Congress. Ocasio-Cortez last Thursday said she would consider endorsing a presidential candidate with "a coherent world view and logic from which all these policy proposals are coming forward. I think Senator Sanders has that."