Video: Alligator Headbutts Florida Police Officer, Knocking Him Unconscious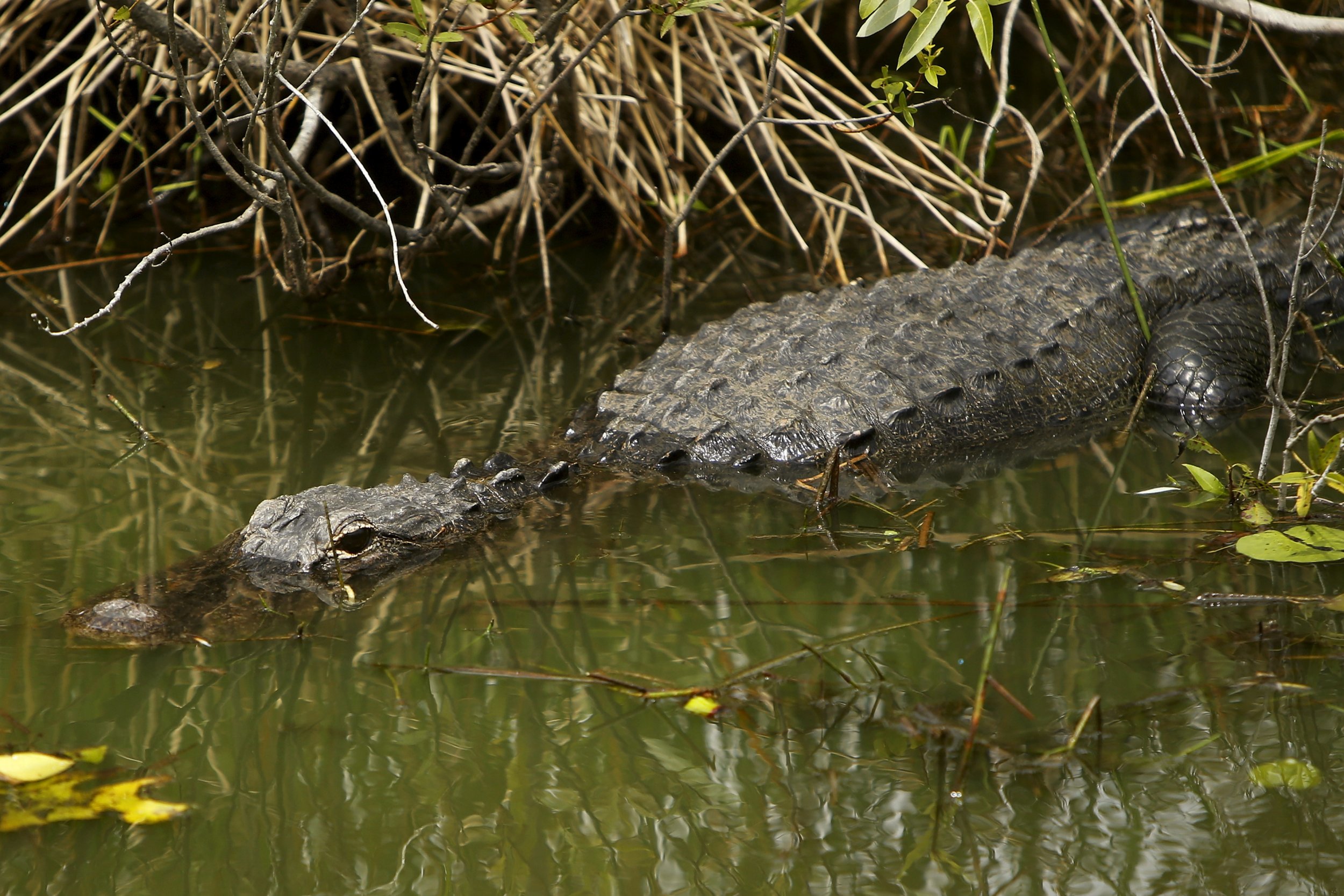 Video footage has emerged of the moment an alligator knocked a police officer unconscious by headbutting him as it attempted to make a bid for freedom.
The eight-foot alligator had been spotted in a neighborhood in Ocoee, Florida at the end of last month, when wildlife trappers responded and managed to load the large animal onto the back of a truck.
A number of people had come outside to watch the alligator being taken away, after it spent some time roaming across people's front lawns before being captured by officers from Florida Fish and Wildlife, KSLA reported.
Authorities were intending to take the alligator to a safer area, with residents saying they were surprised to see the animal so far from a body of water as it roamed around the streets, The Daily Mail reported.
But just at the moment onlookers thought the show was over, and the animal had been loaded onto the truck with its mouth and legs tied up, it suddenly turned its large head—knocking one of the officers standing close by unconscious, according to the resident who filmed the incident.
As the man fell to the ground, the alligator continued to struggle, hitting two other police officers with its tail.
"The gator flipped back and head-butted the guy, knocked him to the ground. At that point, it was kind of free and whacked the police officers with its tail," neighbour Walter Day told KSLA.
"It walked for 20 steps, and then it just kind of sat down and walked for 20 steps and then sat down. It was kind of odd to watch, " he added.
Alligators are not often spotted so far from water, with experts reporting such behavior often means the animals are hungry and looking for food or they have wandered such a long way in order to find a mate, the NZ Herald reported.