Watch Surreal Drone Footage of Two Whales Approaching a Paddleboarder in Australia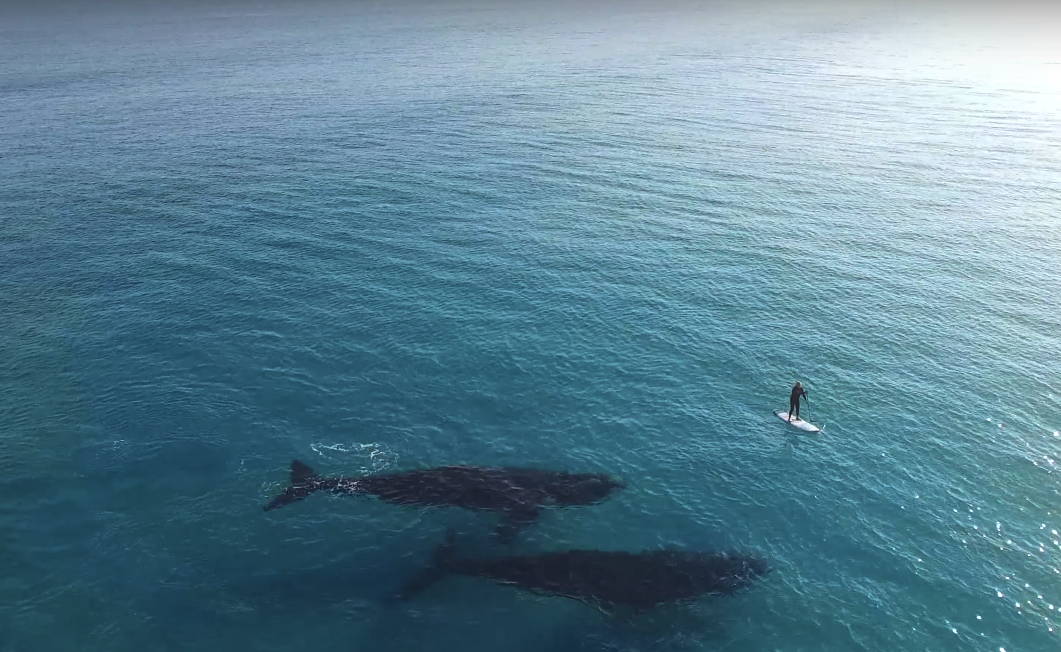 Amateur drone footage captured the amazing moment whentwo Southern right whales approached a paddleboarder off the Esperance coast in Western Australia.
Drone operator Jaimen Hudson was filming the two southern right whales who were swimming off the town's Fourth Beach when they began to move toward the paddleboarder, Hudson told ABC Esperance.
"The whales moved to where he was," Hudson said. "The whole time they were very slow-moving and peaceful."
Southern right whales can grow as big as 55 feet long and there are believed to be 7,000 of them worldwide, according to the National Oceanic and Atmospheric Administration.
Jack Johnson's "Imagine" cover plays in the background of the clip, which has been viewed more than 1.5 million times since it was uploaded to YouTube at the end of September.