Watch Andy Samberg's Hilarious Emmys Opening Monologue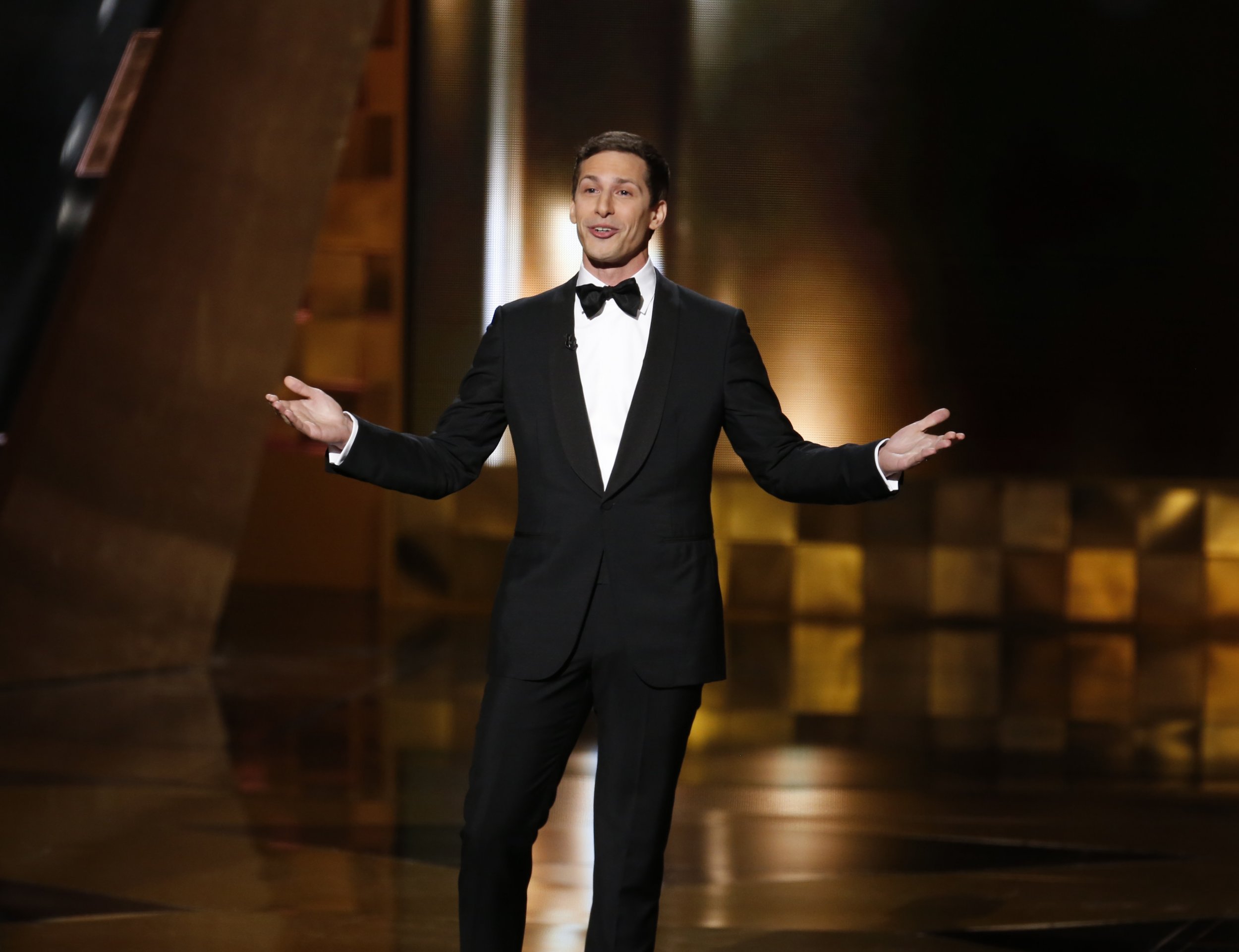 Andy Samberg didn't play it all too safe in his Emmys opening monologue (and big-time hosting opportunity).
The comedian and Emmys host dove in with jokes about Bill Cosby, county clerk Kim Davis and diversity. "I've gotta say, sure, Donald Trump seems racist," Samberg joked about the GOP presidential contender. "What else?" (That's the whole joke!)
The host got in some other gags at presidential candidates ("Is it just me, or does Bernie Sanders always look like his flight is delayed?"), TV diversity ("Congratulations, Hollywood, you did it. Racism is over!") and...books? Yes, books. Because tonight's about television, so "sorry, books!"
Watch the full monologue below (via Vulture), and catch up with the complete list of winners here.