Watch: Animatronic Donald Trump Finally Added to Disney's Hall of Presidents for Reopening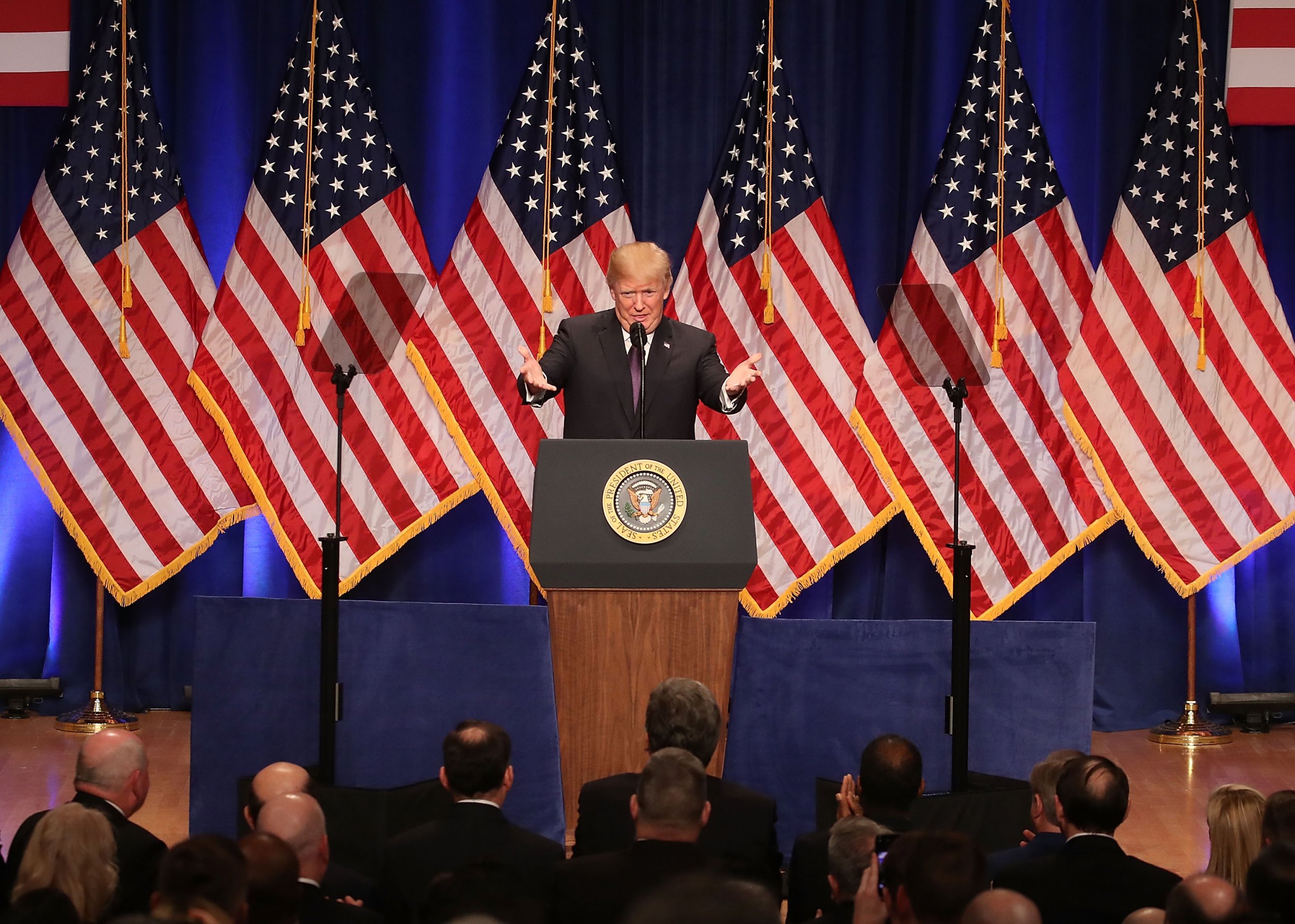 On Monday, a silicone-skinned President Donald Trump was finally added to the Hall of Presidents exhibit at the Walt Disney World's Liberty Square area of the Magic Kingdom in Orlando.
"Above all, to be American is to be an optimist—to believe that we can always do better—and that the best days of our great nation are still ahead of us," the audio-animatronic Trump figure says during the 25-minute show.
According to The New York Times, former President Bill Clinton and each president after him have speaking roles.
"We may come from different places and believe in different things, but what makes us American is a shared spirit," the figure of President Barack Obama said. "A spirit of courage and determination, of kindness and generosity."
The exhibit tells the story of the U.S. and the presidents who have governed the nation, and it features a new film and narration. It closed on January 17, 2017, to prepare for the new president and was originally slated to reopen in late June, but Disney announced that it would be available to the public in "late 2017."
Trump joins all of his presidential predecessors after online conspiracy theorists fueled ideas that Disney could be attempting to silence Trump and underrepresent his presidency. Trump's silicon version will be placed next to that of Abraham Lincoln.
"We have been working closely with the current White House — just as we have with previous administrations — and the president's recording session has been scheduled," a June blog post by Disney said. "Despite some media reports to the contrary, President Trump will have a speaking role."
Disney Imagineering used Mr. Trump's exact measurements, according to the Times, and along with the updated presidents, the exhibit also includes a new sound system, lighting and high-definition projection system.
The Hall of President has been a fixture at the Magic Kingdom since 1971, but it has lost its popularity to other themed attractions such as Star Wars rides and Toy Story parades, the Times reported.