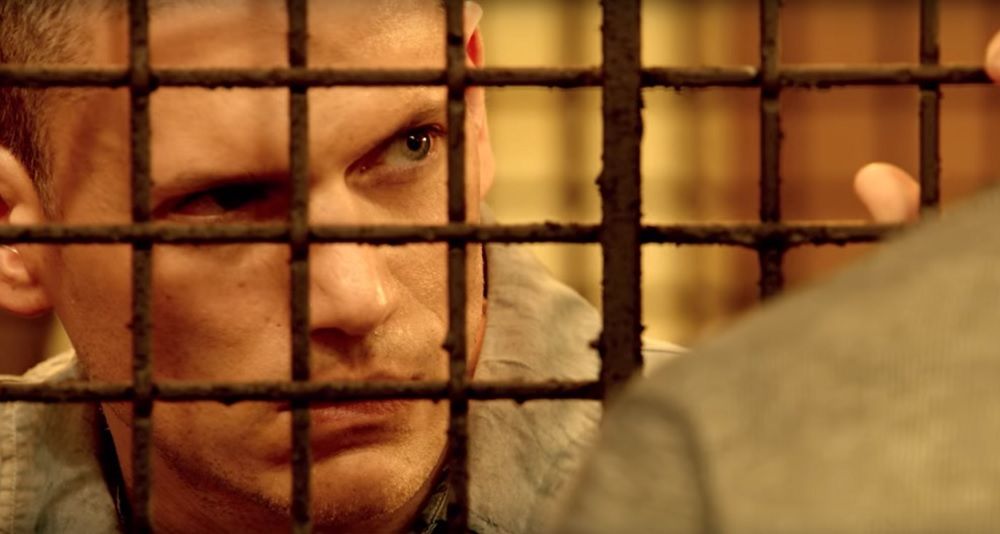 Michael Scofield lives. That much we know, as Wentworth Miller is set to reprise his role in a new Prison Break miniseries.
But just how did everyone's favorite tattooed jailbird fake his own death? Well, the answers may lie in a new behind-the-scenes clip released by Fox Tuesday.
Fans of the hit series, that originally aired between 2005 and 2009, will remember Michael was presumed dead at the end of the two-part finale movie, The Final Break. But, as his brother Lincoln Burrows (played by Dominic Purcell) and wife Sara Tancredi (Sarah Wayne Callies) discover in the new limited series, he is in fact alive, well, and back in prison in Yemen.
"All is not as it seems," says Miller of his character's apparent resurrection and latest imprisonment.
Rockmond Dunbar's C-Note tells Lincoln: "They have him in here for working with ISIL... trying to take down the government." Did Michael find himself mixed up in a shadowy conspiracy that led to his presumed death?
Miller previously told TVLine the explanation behind his character's fate is "cool, unexpected and justified."
As for the international scale of the new season, Miller says: "Breaking out of prison is just the beginning… we have to break out of the country itself."
In the new season, airing in January, it is up to Lincoln to break his brother out of prison—just as Michael once did for him.
Returning characters also include Michael's best friend Sucre, played by Amaury Nolasco, and infamous villain T-Bag, played by Robert Knepper.