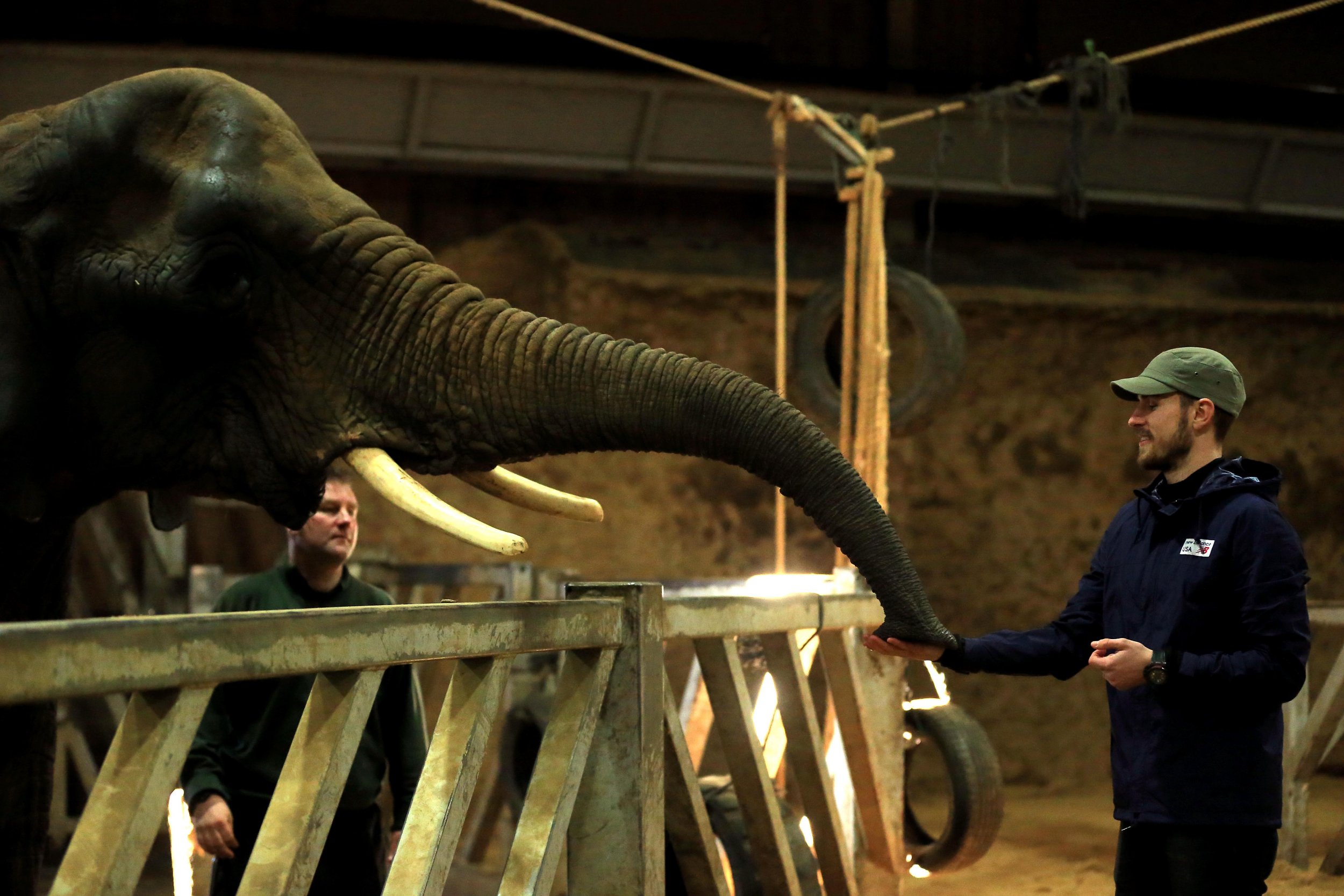 In the midst of a hectic English Premier League title race, Arsenal midfielder Aaron Ramsey found the time to show his philanthropic side.
Ramsey, whose commitment to animal welfare is strong enough that he considered making a documentary with the WWF last summer, visited Colchester Zoo this week to raise awareness of elephant and rhino poaching.
He also displayed his anger in an Instagram post, writing: " I keep reading about elephant and rhino poaching and it makes me angry."
Ramsey, whose team Arsenal is third in the Premier League, two points behind leader Leicester City, showed a lighter side to the visit when he played a hilarious game of "football" with Tanya the elephant, throwing the ball at the beast before having it returned to him.
Ramsey's visit to the zoo was philanthropic in nature, but elephant-based sports are not as outlandish a concept as they sound.
The World Elephant Polo Tournament—the sport of choice of the British monarchy, but played on the backs of elephants rather than horses—takes place in Megauly, Nepal, annually.