Watch: Astronauts Arrive at the International Space Station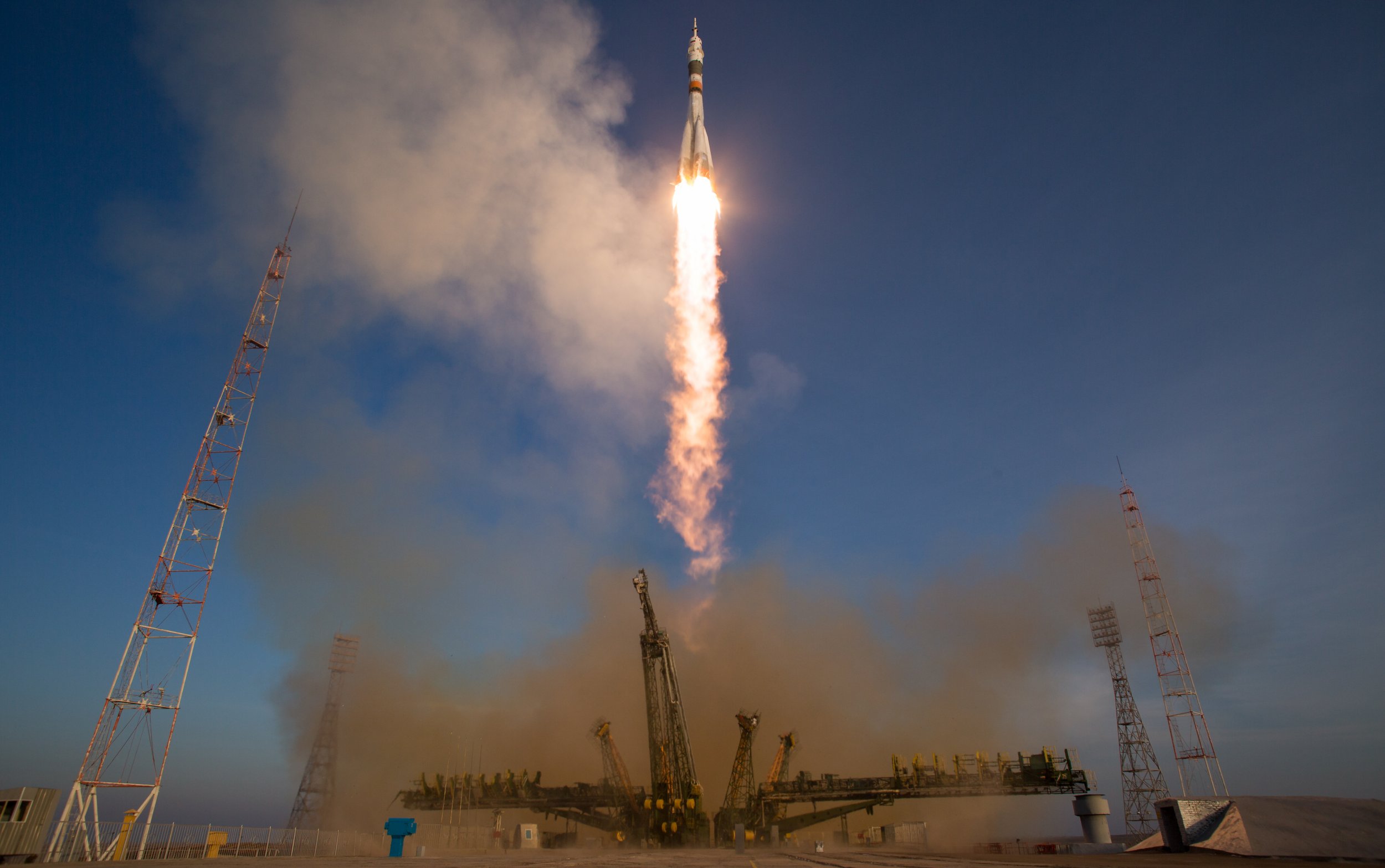 Three astronauts from three different countries blasted off toward space from the Baikonur Cosmodrome in Kazakhstan Tuesday morning, and reached orbit safely.
Tim Peake, a British astronaut with the European Space Agency (ESA), American Tim Kopra of NASA and Yuri Malenchenko of the Russian Federal Space Agency (Roscosmos) are en route to the International Space Station, which at the time of launch was 252 miles above northeast Kazakhstan.
Traveling aboard a Soyuz spacecraft for roughly six hours, the crew is scheduled to dock at the ISS at 12:24 p.m. ET, and the hatch between the capsule and space station is set to be opened two hours later. NASA television has coverage of both, starting at 11:45 a.m. ET and 2 p.m. ET, respectively.
Watch the coverage here:
NASA also posted a series of photos from Tuesday's launch on its Flickr site.
Peake, Kopra and Malachenko's departure comes less than a week after three astronauts—NASA's Kjell Lindgren, Oleg Kononenko of Roscosmos and Kimiya Yui of the Japan Aerospace Exploration Agency (JAXA)—returned from the ISS, landing safely in the steppes of Kazakhstan on Friday.
The ISS's new arrivals will spend approximately six months in space, joining commander Scott Kelly of NASA and Roscosmos's Mikhail Kornienko and Sergey Volkov to make a six-person team. The ISS Twitter account sent out mini-profiles Tuesday morning of the latest trio headed to space:
NASA said in a press release that the Expedition 46 crew members "will continue the several hundred experiments in biology, biotechnology, physical science and Earth science currently underway and scheduled to take place aboard humanity's only orbiting laboratory."
Peake, the first Brit to visit the ISS as well as the first to fly as a member of the ESA, also has plans to run the London Marathon remotely from the orbiting laboratory in April.
And for those U.S. citizens tracking the launch and thinking they'd prefer to be in the astronauts' shoes rather than at home watching, NASA is now accepting applications for its next class of astronauts, or as it calls them, "future explorers."