Watch: An Avalanche Throttles Mount Everest's Base Camp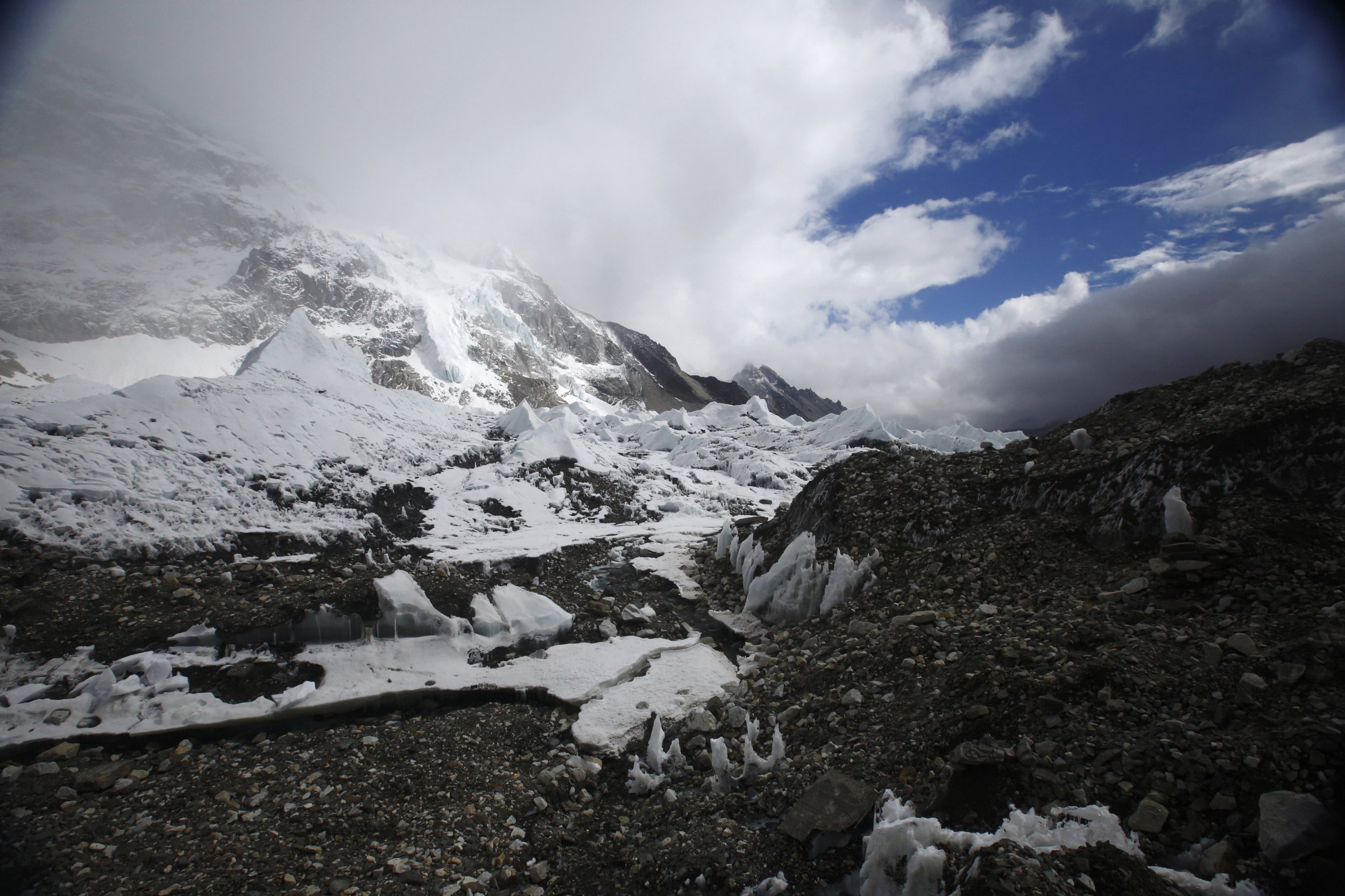 An avalanche propelled by the 7.9-magnitude earthquake on Saturday that has left thousands dead and many more injured in Nepal rumbled through the base camp of Mount Everest, as Reuters reported. At least 18 people have died from the quake-spurred avalance, and many more were injured in what was the deadliest day in Everest's history, according to The Guardian.
Dozens of climbers and guides were situated at base camp when suddenly a gargantuan wave of ice, snow and miscellaneous debris tumbled down the mountainside. At least 30 tents at base camp were flattened in the avalanche, and dozens either perished or were injured there. People who survived the initial blow braced themselves for smaller avalanches following aftershocks.
It's estimated by ministry officials that roughly 1,000 climbers were either at base camp or had climbed up the mountain when the avalanche hit. This video, taken by a climber who was there, illustrates the magnitude of the avalanche.