Watch: Barack Obama Dances to 'Thriller,' Sings 'Purple Rain' for Halloween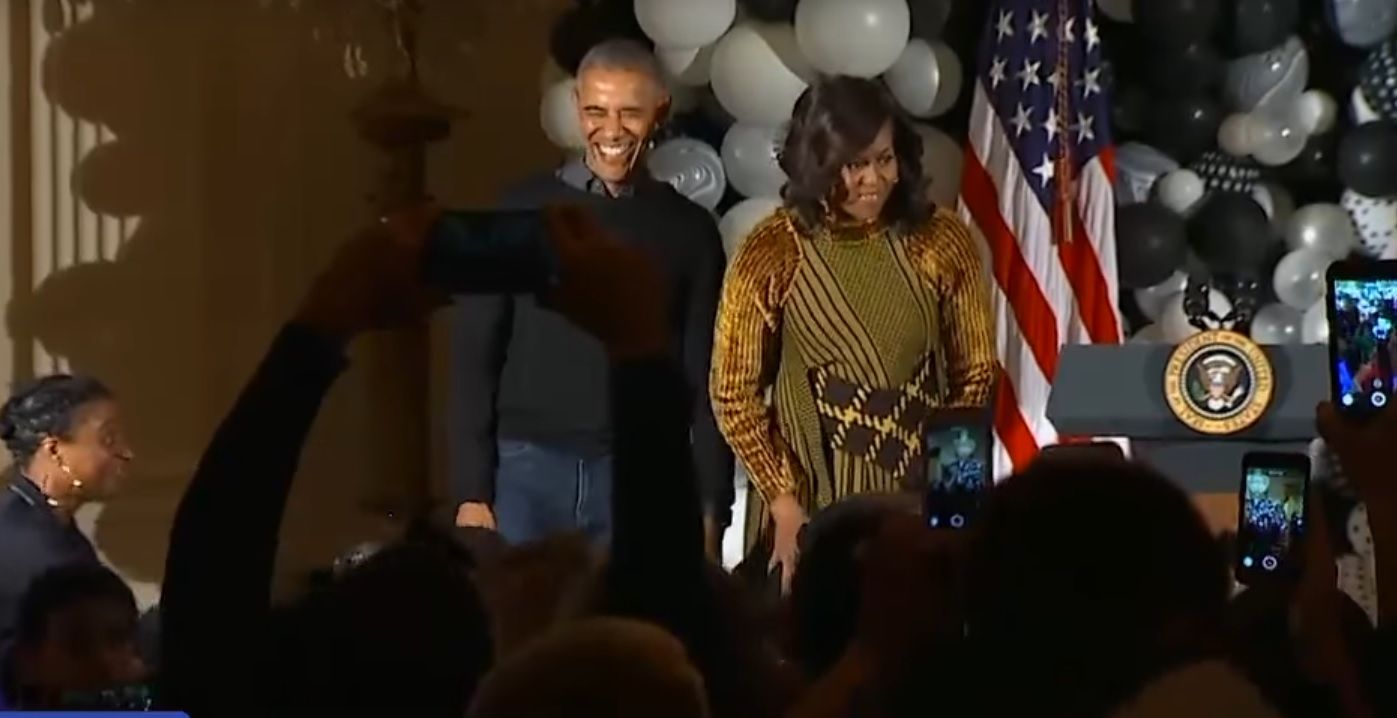 With just two months to go until they vacate the White House, Barack and Michelle Obama made their final Halloween a memorable one Monday night—by dancing to "Thriller" by Michael Jackson, of course.
The result is the kind of on-the-spot awkward shuffling that one might more commonly refer to as "dad dancing." Michelle, on the other hand, seems to be very much a natural mover.
Watch below:
If that isn't proof enough that the outgoing commander-in-chief has loosened his proverbial tie in his final months as president, earlier in the day he sang a few notes from "Purple Rain" to a younh trick-or-treater dressed as Prince. Thankfully, his singing voice makes up for his dancing. Watch that clip above.