Watch Barack Obama Put Anthony Scaramucci in His Place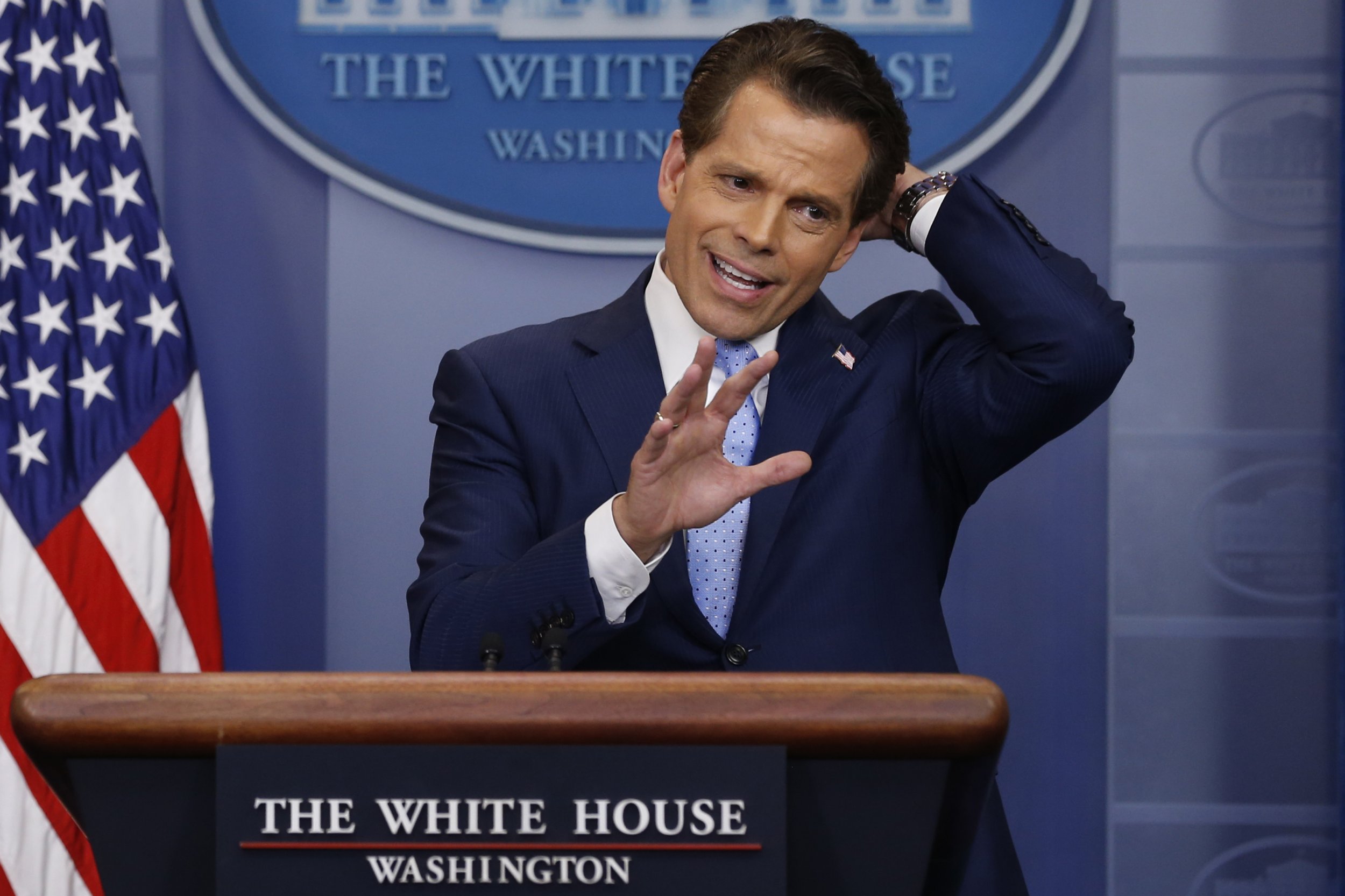 Anthony Scaramucci, who was named communications director by Donald Trump's White House on Friday, once had a bit of a sparring match with Barack Obama about Wall Street, the new communications director's old stomping grounds.
In 2010, Scaramucci stepped up to a microphone to ask Obama a question during a televised event on CNBC. At the time, Scaramucci was running the investment firm Skybridge Capital. They started by joking about attending law school together and possible long-ago fouls on the basketball court, and then Scaramucci pivoted to his question.
"This is something a lot of my friends are thinking about," he said. "I represent the Wall Street community. We have felt like a piñata. Maybe you don't feel like you've been whacking us with a stick, but we certainly feel like we've been whacked with a stick.
"I certainly think that Main Street and Wall Street are connected. And if we're going to heal the society and make the economy better, how are we going to work towards that, healing Wall Street and Main Street?" he added. "When are we going to stop whacking at the Wall Street piñata?"
In his response, Obama began with the points on which the two agree, such as the fact that Wall Street and Main Street are connected. "We need a vibrant, vital financial sector that is investing in businesses, investing in jobs, investing in our people, providing consumers loans so they can buy products. All that's very important, and we want that to thrive," he said. "But we've got to do so in a responsible way."
He went on to put Scaramucci in his place about his piñata victim metaphor. "I have been amused over the last couple of years, this sense of somehow me beating up on Wall Street. I think most folks on Main Street feel they got beat up on," Obama said to a round of applause. He continued, fending off an interruption by Scaramucci, saying that "There's a big chunk of the country that thinks that I have been too soft on Wall Street. That's probably the majority, not the minority.
"When I hear folks who say that somehow we're being too tough on Wall Street, but after a huge crisis, the top 25 hedge fund managers took home a billion dollars in income that year. A billion! That's the average for the top 25," Obama added. "It's a two-way street. If you're making a billion dollars a year after a very bad financial crisis where 8 million people lost their jobs and small businesses can't get loans, then I think that you shouldn't be feeling put upon. The question should be, how can we continue to work with you to continue to grow the economy?"
At that moment the camera panned to Scaramucci's face, painted with a displeased expression at hearing Obama tell him, in nicer words, that Wall Street should stop crying over being a piñata that, despite some light taps, was still filled with billions of dollars, and think instead about those who have fared far worse. The sparring match, in the end, was more of a shutdown.