Watch Bernie Sanders Announce He's Dropping Out of the 2020 Presidential Race: Live Stream Vermont Senator's Remarks
Senator Bernie Sanders is dropping out of the 2020 presidential election after a hard fought primary election season.
On Wednesday, Sanders announced he was suspending his presidential campaign during an all staff conference call. Sanders, who was once a top contender for the Democratic nomination, dropped in polls as former Vice President Joe Biden drew more support.
He addressed his supporters directly at 11:45 a.m. EDT. Viewers could watch his remarks live on his campaign website.
During his remarks, Sanders encouraged his supporters to fight for the causes they believe in and their "vision for America," even if he isn't running for president. He championed raising the minimum wage to $15 an hour, guaranteeing health care to everyone and making higher education accessible for all regardless of income.
"It was not long ago that people considered these ideals radical and fringe," Sanders said, adding that today, they are considered mainstream.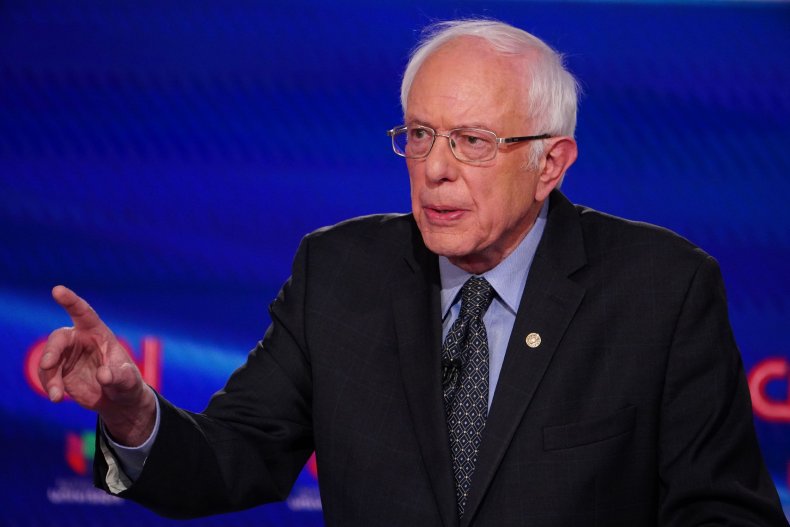 As of Tuesday, Biden had 1,217 delegates, according to USA Today, and Sanders had 914. The results from the Wisconsin primary aren't expected to be released until Monday, but Biden told CNN he felt confident he would do "well" with voters.
Given that social distancing measures are in place through the end of April, the Wisconsin primary faced criticism for moving forward with in-person voting.
"Let's be clear: holding this election amid the coronavirus outbreak is dangerous, disregards the guidance of public health experts, and may very well prove deadly. For that reason, our campaign will not be engaged in any traditional [Get Out the Vote] efforts," Sanders said in a statement on Monday.
Governor Tony Evers attempted to postpone in-person voting with an executive order, but it was overturned by the state Supreme Court.
With Sanders leaving the race, the 2020 presidential election will come down to a race between Biden and President Donald Trump.
Ahead of Sanders' Wednesday announcement, Biden told NBC's Today on Tuesday that he wants Sanders to be part of the presidential "journey." He reiterated that he would pick a woman as the vice president, but said he wanted Sanders to be engaged in "all the things that he's worked so hard to do."
"Bernie has an incredible following," Biden said. "He's maybe one of a half-dozen people in American history who may not be the nominee but has had an impact on American politics in a significant way, in a positive way."