Watch: Beyoncé Crash Channing Tatum's Lip Sync Battle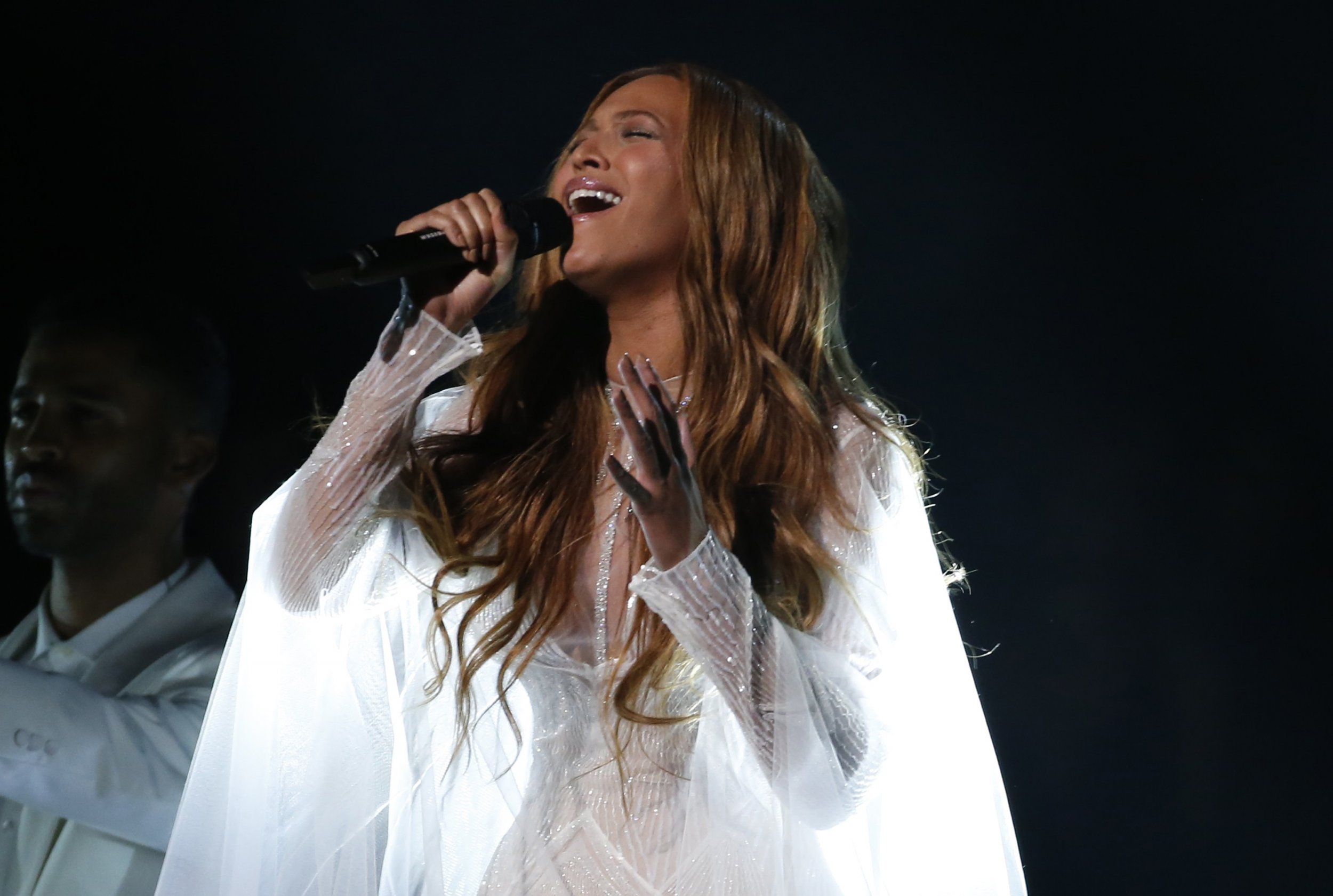 Hollywood actor Channing Tatum is known for his versatility, but few would have thought the Magic Mike star's repertoire would extend to dressing up as Beyoncé and performing live with the pop queen herself. But, that's just what happened during the ultimate Lip Sync battle on Thursday, when Queen Bey made a surprise appearance to help Tatum perform a version of her hit single "Run the World".
The actor, looking resplendent in a blonde wig, black bra, thigh-high boots and a feathered shrug, was up against his wife Jenna Dewan in the latest episode of the popular US show—the U.K. version of which starts Friday on Channel 5. Dewan was left open-mouthed as Beyoncé strutted out on to stage and thrilled the studio audience. Tatum kept up the pace admirably, wiggling his bottom and high kicking in sync with the pop queen.
Dewan was also given a helping hand by former American Idol judge Paula Abdul as she performed to her song "Cold Hearted Snake". The couple became the first competitors to tie as the judges deemed their performances so strong they couldn't declare a winner. But, they were both upstaged by Beyoncé making her most public mime appearance since she performed the U.S. national anthem during Barack Obama's second inauguration speech.
The U.K. version of Lip Sync Battle, which sees two celebrities fight it out to see who is better at miming, will be presented by the former Spice Girl Mel B (Scary Spice) and the U.K. rap star Professor Green.
"With it being a U.K. show [we're going to get] U.K. celebrities to come on but they're going to be the same quality of people as the American show," Mel B told BBC Newsbeat.