Watch Bill Gates Drink Water That Was Human Excrement Five Minutes Earlier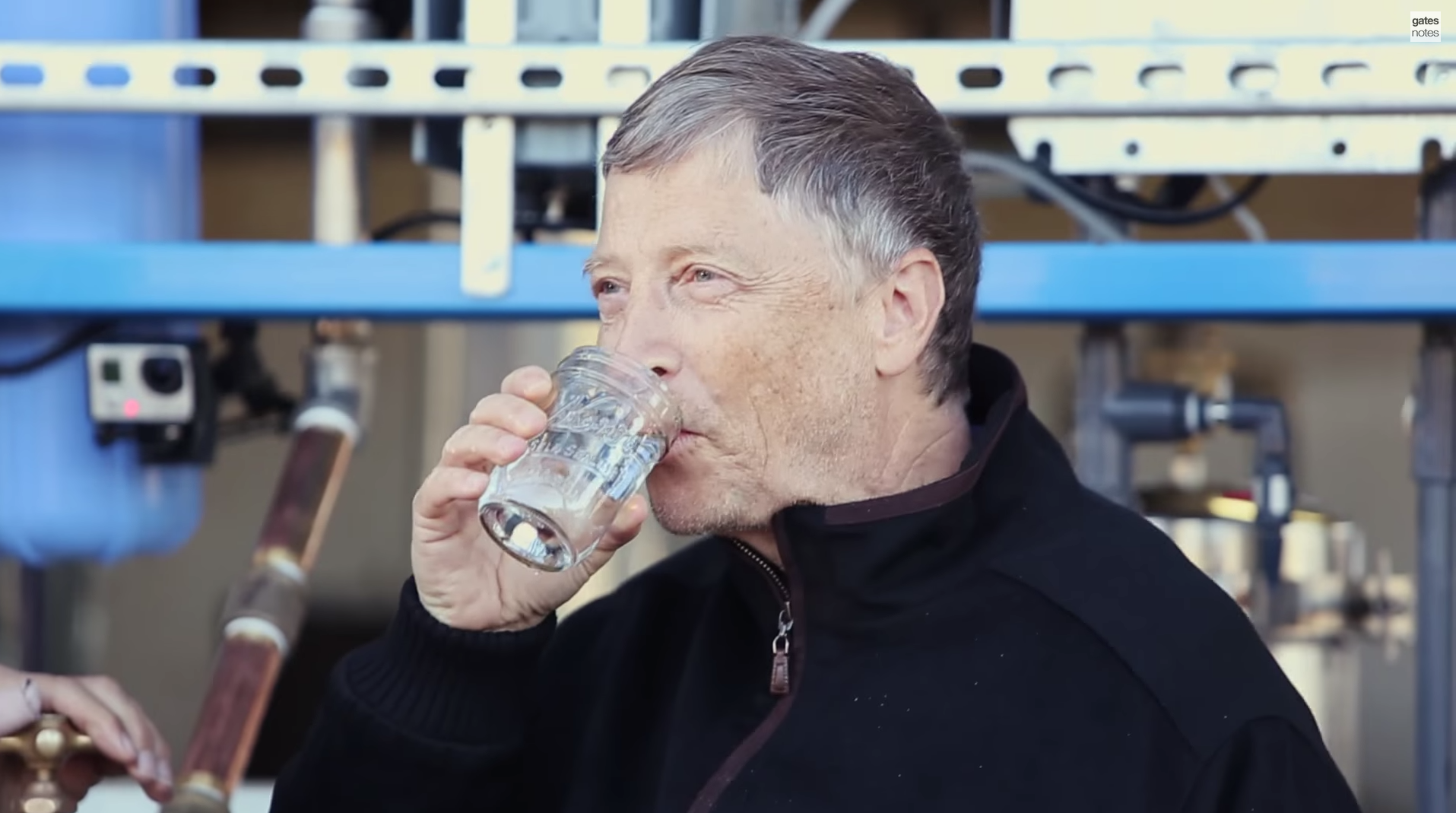 Bill Gates is turning human waste into drinkable water with the help of a sewage treatment machine developed using funds from the Gates Foundation. The machine, called the Omniprocessor, has been designed to provide clean drinking water to developing countries.
Let it never be said that Gates is not a man willing to put his money where his mouth is. The world's wealthiest man hid his hesitation in a recent video that shows him taking a sip of water that was sewage just five minutes before. "The water tasted as good as any I've had out of a bottle," Gates said on his blog. "And having studied the engineering behind it, I would happily drink it every day. It's that safe."
The Omniprocessor was designed and built by a team of researchers in Seattle, Washington by Janicki Bioenergy and is being funded and promoted by the billionaire as part of an initiative to provide sanitation worldwide.
The process from waste to water involves the untreated feces moving up a conveyor belt and into a large bin before being boiled and treated using an energy efficient steam engine method. The processor also turns the waste into electricity and ash.
The project is part of an initiative to reinvent the toilet, as western toilets often aren't a viable sanitation solution in places that lack infrastructure such as a mains water supply.
At least 2 billion people live without sanitary waste disposal systems, says Gates. The emptying of latrines in local rivers and oceans and improper filtration of sewage in treatment facilities exposes millions to contaminated water, causing illness.
"Diseases caused by poor sanitation kill some 700,000 children every year, and they prevent many more from fully developing mentally and physically," Gates said, adding that this could be prevented by a safe and affordable sewage system.
The next generation of the processor will be able to produce up to 86,000 litres of water a day and 250kw of electricity when processing the waste of 100,000 people, Gates says.
The aim is to make the Omniprocessor an inexpensive investment for entrepreneurs in low and middle class countries who can use the facility to develop their own profitable waste-treatment businesses. A trial will begin in Dakar, Senegal this year.