Watch: Braden Holtby's Save of the Year Preserves Caps' Victory Over Vegas in Game 2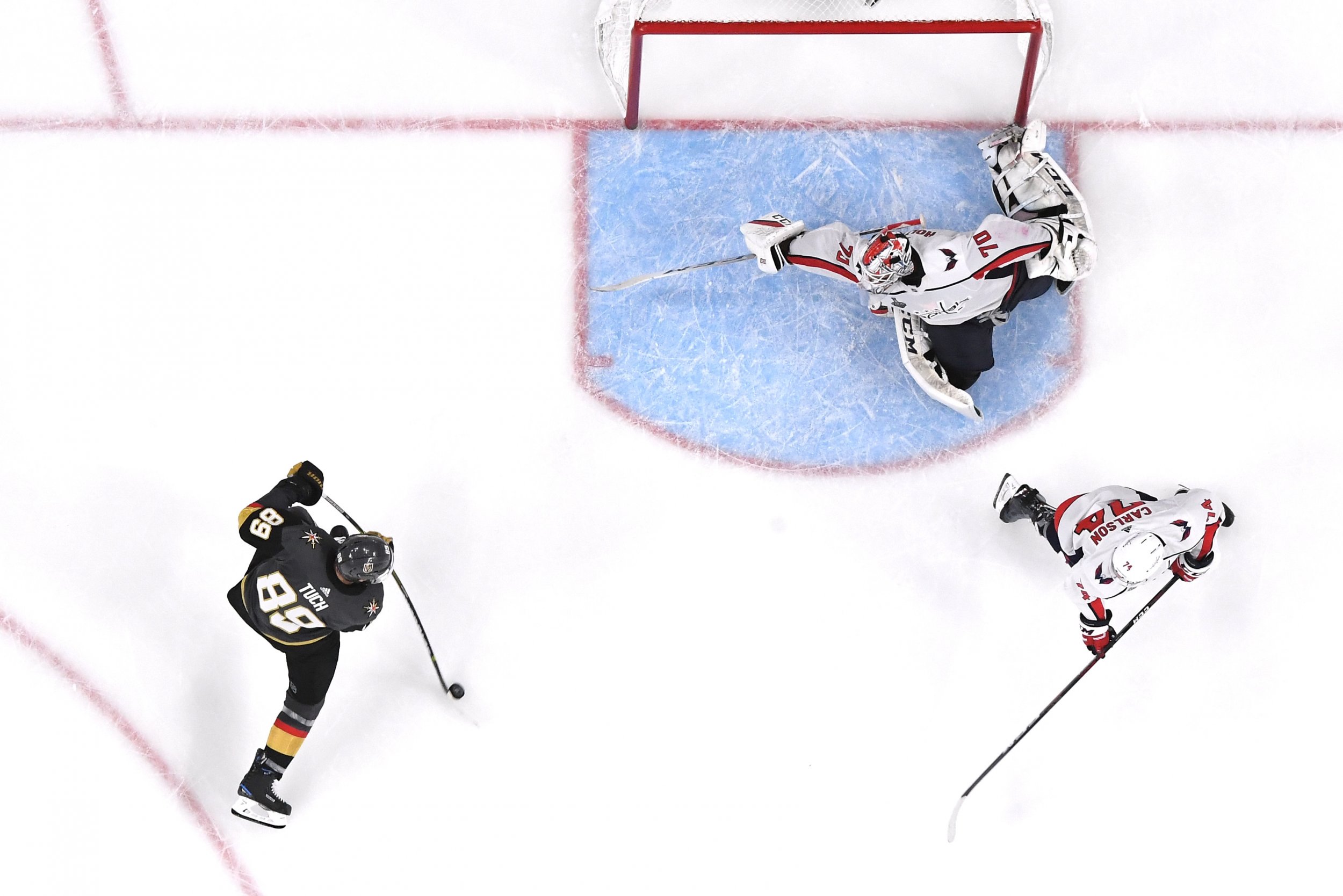 The Washington Capitals might not win the Stanley Cup this year, but if they do Braden Holtby's save late in Game 2 will be regarded as a pivotal point in the series.
On Wednesday night, with the Capitals leading 3-2 in Las Vegas against the Golden Knights and just two minutes left on the clock, Holtby produced the kind of save that warrants an highlight reel of its own.
Golden Knights winger Alex Tuch looked certain to tie the score when Cody Eakin fed him the puck in front of an open net. With the goal at his mercy, Tuch one-timed the puck towards the goal only for Holtby, who had committed to Eakin, to sprawl across his net and somehow stop the puck with his stick.
The save preserved the Capitals' one-goal lead as they leveled the series to 1-1.
"To me it was the hockey gods," Washington coach Barry Trotz was quoted as saying by ESPN. "They evened it up from last game. Once he made that save, I knew we were going to win the game."
Capitals forward Jay Beagle described the stop as the save of a lifetime.
"You see that kind of develop in your mind, you're thinking there's no way that bounces to them across the crease and then comes back across," he told ESPN.
"Holts [Holtby] just makes the save of the year. Maybe the save of a lifetime. It's unreal."
A clip of the save quickly went viral but Holtby, who saved 37 of the 39 shots he faced, was seemingly the only person in the arena not to be overwhelmed by his play.
"That's hockey sometimes," he was reported as saying by NBC after the game. "A couple of breaks didn't go our way last game with penalty calls and if you keep doing the right thing that goes your way."
The series now moves to Washington, with Game 3 scheduled for 8 p.m. EDT on Saturday.