Watch The Breathtaking Moment a Plane Landed Seamlessly on a Busy Highway and Try Not to Hyperventilate
Breathtaking video of a Piper PA-28 Cherokee aircraft's miraculous landing on Highway 40 near Canada's Quebec City has gone viral. Though the plane malfunctioned due to reported engine trouble, luckily no one was hurt in yesterday morning's incident.
At 10:30 am on April 16, the pilot made an emergency call to the Quebec City fire department. Due to mechanical issues, the pilot requested permission to land the Piper Cherokee plane on the highway, just south of Jean-Lesage International Airport, per CBC. Mathieu Sharing, an eyewitness to the viral event, apparently captured the entire incident from his camera and shared the video on his Facebook page.
Posted on r/TopTalent, reddit users shared the viral video and mentioned how the motorists appeared to be seemingly unfazed by the emergency landing. Notice how traffic continued moving at its regular speed as a bunch of vehicles followed behind the plane. If that were me, I probably would have swerved if I saw a plane suddenly driving across the street, but maybe I'm high strung?
Reddit user, crystalskull89, said what we are all thinking, "Damn! That's a pro there!"
@TomPodolec shared Leclerc's video and tweeted, "A Piper PA-28 Cherokee landed safely this morning on Highwy 40 just south of Québec City International Airport. A suspected mechanical issue caused the pilot to perform this forced landing. No injuries reported."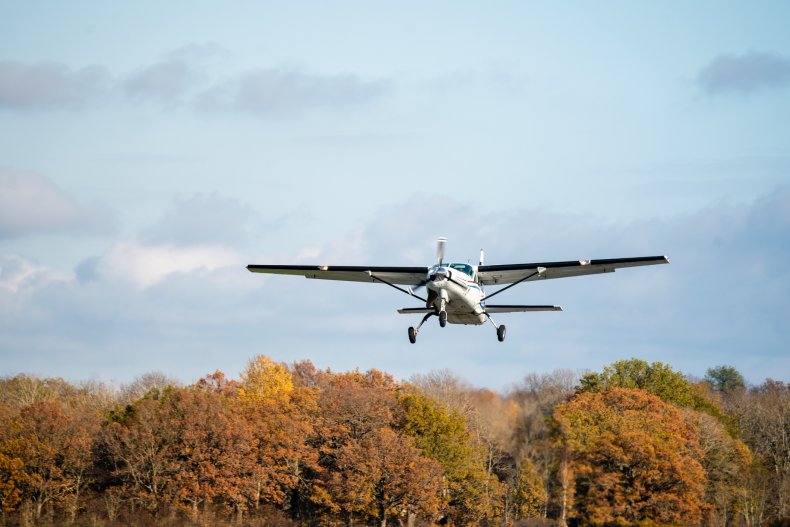 After the plane steered away from traffic and hit the brakes, the police arrived at the highway at around 10:40 am. Though the pilot's name has remained anonymous, Sgt. Helene Nepton mentioned that the abrupt landing didn't cause any accident. No one driving at the highway was injured.
Nepton told CTV News, "We received calls mentioning that an airplane was landing on westbound Highway 40."
"Fortunately, the aircraft landed without a collision, and then no one was injured. In fact, traffic was able to resume quickly in the area," added Nepton.
Traffic was delayed for a bit while emergency crews moved the plane away from the highway.