Watch: Bridget Jones is Back in First Trailer for 'Bridget Jones' Baby'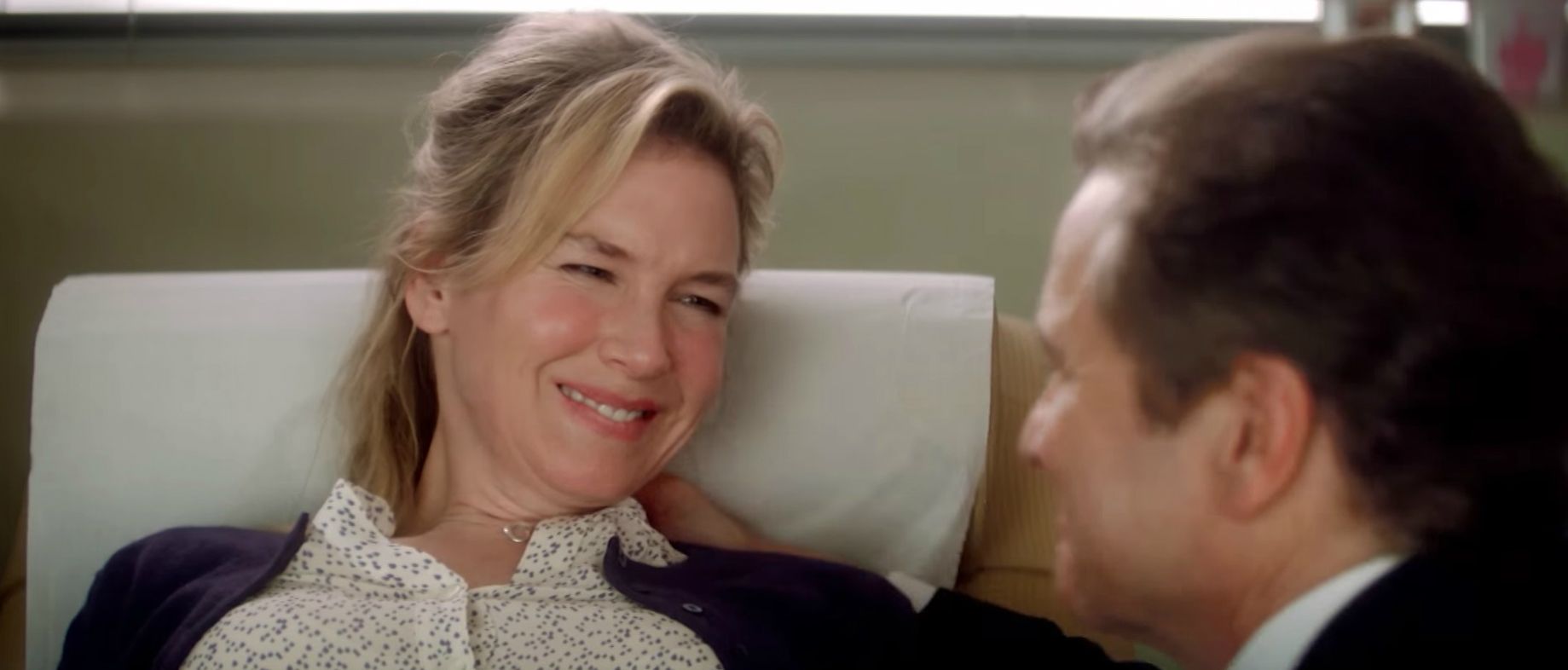 Bridget is back—and this time she's got the daddy of all issues in the very first trailer for Bridget Jones' Baby .
Watch below:
Renee Zellweger reprises her role as the hapless heroine 12 years after her last outing in Bridget Jones: Edge of Reason . Colin Firth returns as Mark Darcy while Grey's Anatomy actor Patrick Dempsey joins the franchise as Jack Qwant, replacing Hugh Grant who appeared as Daniel Cleaver in the previous films.
It seems a lot has changed in Bridget's life since we last saw her: she married and divorced Darcy, played by Firth, and is once again single and living alone.
But it wouldn't be a Bridget Jones movie without some romantic complications. Bridget discovers she is pregnant and is left wondering who the father is. Is it her ex or charming newcomer Jack?
The first trailer also features cameos aplenty with singer Ed Sheeran popping up in the clip. Emma Thompson—who helped write the film—also appears as Bridget's doctor.
Zellweger first played Bridget in 2001's Bridget Jones' Diary, earning her an Oscar nomination for Best Actress in the process.
Bridget Jones' Baby is due for release on September 16.
Watch: Bridget Jones is Back in First Trailer for 'Bridget Jones' Baby' | Culture