Watch British People React to Cost of U.S. Health Care: 'If You Don't Have Money, You're Fudged'
Worries over the United Kingdom's National Health Service (NHS) being compromised due to a potential trade deal with President Donald Trump have prompted outraged responses by Brits who fear their health care system could begin to resemble that of the United States.
U.K. media outlet Joe released a video Tuesday of interviews with members of the British public being quizzed on the street about the U.S. health care system. Most of those interviewed appeared to be shocked upon learning American health care consumer costs. Britain's NHS was formed in 1948 and provides medical services to U.K. residents free of charge.
The video featured an apparently random selection of Brits being asked to estimate the costs of U.S. health care services and medications. All of the respondents shown drastically underestimated costs.
Perhaps because the service is covered in the U.K. under the NHS, most of the interviewees were surprised to learn that an ambulance ride would cost a patient anything at all. Some of the Brits had difficulty believing it could cost as much as $2,500.
"For real?" asked one man, apparently stunned by the notion.
One of the women questioned was shocked to learn the U.S. price of a potentially lifesaving EpiPen epinephrine injector, exclaiming, "Shut the fridge!" when the interviewer quoted $600 for a standard 2-pack. The same woman could scarcely believe that an inhaler costs Americans as much as $250 to $350 each.
"For an inhaler? Man, so if you're poor you're dead," the woman said.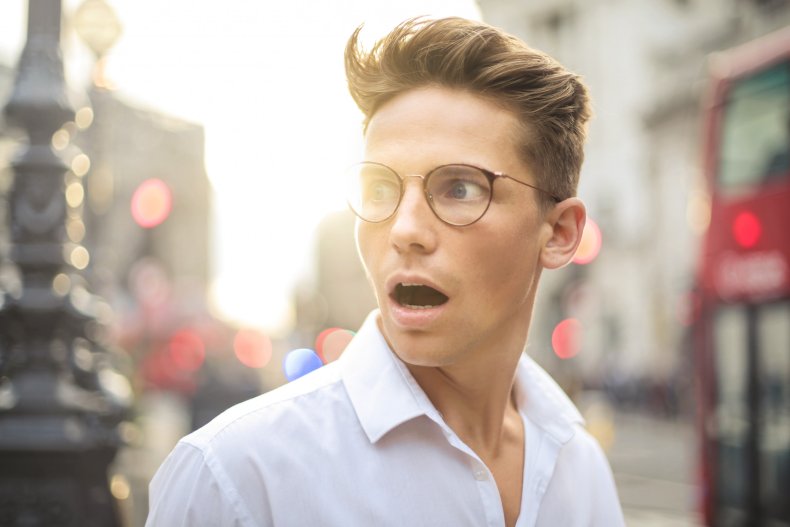 The Brits were also shocked to learn that medical costs associated with giving birth could be $10,000 to $30,000.
"That's mad," said a different woman, who also described the potential $1,300 cost for an IUD as "mental."
"[The NHS is] literally the gift that keeps on giving," added the woman. "Literally, literally, people are so dumb for taking advantage of it and I don't want it to change."
"I didn't know how much free health care we got like just off the bat, but like knowing you have to pay like $30,000 for a child, it's outrageous," said a man who was asked if the U.S. system inspired greater appreciation of the NHS. "It really is ridiculous. So, thank you NHS for all your hard work."
The video ended with a woman summarizing her reaction to learning the costs.
"I'm genuinely speechless... I didn't realize how expensive... I'm just like what?" she said. "If you don't have money, you're fudged."
The woman was then asked what she thought of the U.S. health care industry profiting off the sale of medications.
"You're bastards... I think they should be stopped," said the woman, before shouting an expletive-laden insult directed towards Trump.
The video was shared on Twitter by a number of prominent American politicians in favor of universal health care, including Sen. Bernie Sanders (I-Vt.) and U.S. Rep. Alexandria Ocasio-Cortez (D-N.Y.).
Sanders used the opportunity to promote his "Medicare for all" plan while noting that "our outrageous for-profit system is not the norm in other countries."
Ocasio-Cortez said that Brits should "cherish" their nationalized health care system, saying millions of people in the U.S. were "fighting to have a system half as good as the NHS."
The disputed allegation that the NHS could be corrupted by Trump has garnered a great deal of attention recently, due to the U.K.'s impending general election on December 12. The incumbent Conservative party, headed by Prime Minister Boris Johnson, are currently ahead in opinion polls, although their lead over rival Jeremy Corbyn's Labour party has narrowed considerably in the run up to the election.
Corbyn's party has insisted that a potential post-Brexit trade deal with the U.S. could result in the country's health care system being controlled or altered by American corporations. Trump has denied the claim, saying that he wants "nothing to do with" the NHS.