Watch British Ventriloquist Win 'America's Got Talent'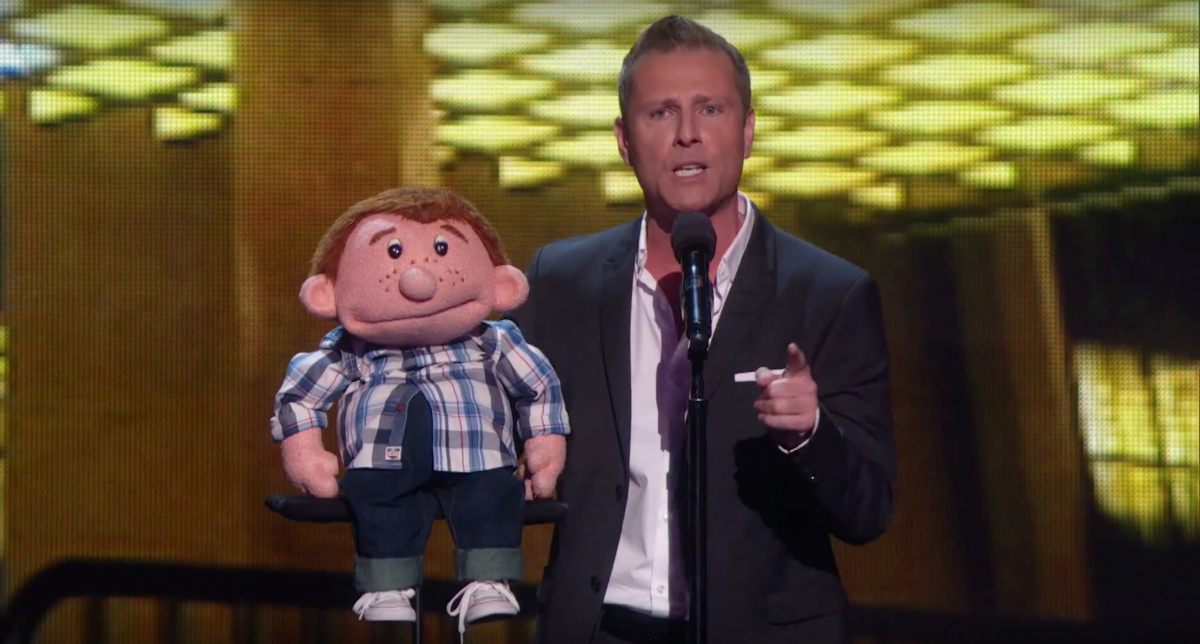 British ventriloquist Paul Zerdin took home $1 million in prize money after winning NBC's talent show America's Got Talent in the show's tenth season finale on Wednesday night.
The British performer, who has been performing in the U.K. for two decades and has appeared on the U.K. Royal Variety Performance concert three times, beat nine other contestants to win the competition.
Zerdin also won London Weekend Television's—now ITV London's—The Big Big Talent Show, hosted by Jonathan Ross, in 1996.
During the performance, Zerdin told his puppet, Sam, not to ruin their chances of winning the show to which Sam replied: "Like a dummy could ever win this show."
The act was also joined by season two's winner, Terry Fater, also a ventriloquist, to perform a duet of Elvis Presley's classic song "Love Me Tender" along with their puppets.
After his performance, judge Howard Stern praised Zerdin. "There's a reason Paul breezed through every single time he came on, because he is a master at what he does."
Despite the show's name, contestants do not have to be U.S. citizens or permanent residents to take part in the competition.
When results of the public vote were announced on Wednesday evening, Zerdin said he was "totally speechless" and "bowled over." Also in the final were three other British acts, including a comic and magician, John Van der Put, as well as Stevie Starr, who calls himself 'The Professional Regurgitator.' Starr took part in Britain's Got Talent in 2010.
The judging panel consisted of Mel B, a former member of the 90s British pop group Spice Girls, radio and TV personality Howard Stern, model Heidi Klum and comedian Howie Mandel.
America's Got Talent is part of the global Got Talent franchise owned by British music and TV mogul Simon Cowell. The two-hour final episode was watched by 11.3 million viewers on Tuesday evening before the results show on Wednesday.
Watch British Ventriloquist Win 'America's Got Talent' | Culture