Watch: Bryce Harper Breaks Bat, Hits 406-Foot Home Run Anyway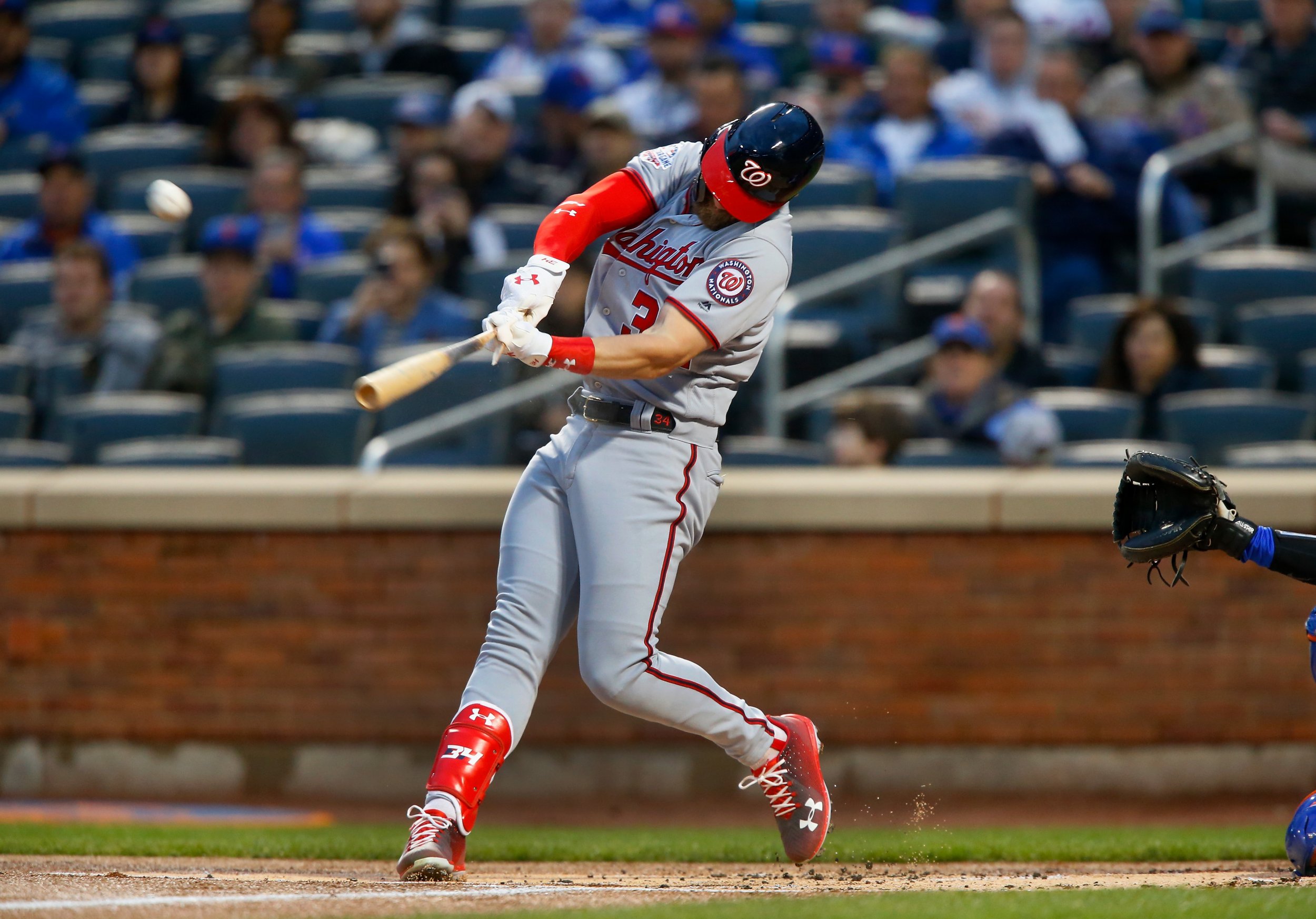 There is hitting a home run and breaking the bat. Then there is hitting a home run while breaking the bat, as Bryce Harper did on Monday night.
The Washington Nationals slugger swung ferociously at a 95mph fastball from Jacob deGrom, hitting the eighth homer of his Major League career as the Caps clinched an 8-6 win against the New York Mets at Citi Field.
It is safe to say, however, that Harper will not be using his 33½-inch, 31½-ounce Marucci bat again, after it was shattered in two pieces, splitting just above his hand.
"Barreled it pretty good," Harper told Associated Press. "It just broke and kept going."
The ball traveled approximately 406 feet to right-center and deGrom admitted he could only stand and look as the ball sailed over the fence.
"Yeah, that was pretty shocking," he said. "I heard the bat break and then I looked, I saw [Mets right fielder Brandon] Nimmo, he just kept going so I was like, 'Oh, well, I guess that's out of here.'"
The win in New York was Washington's second in the last six games, leaving the Nationals with an 8-9 record and fourth place in the National League East table.