Watch: Bucks Rookie Sterling Brown Tased in 'Shameful and Inexcusable' Incident with Milwaukee Police
Milwaukee police chief Alfonso Morales said on Wednesday that the members of the force involved in the January arrest of Milwaukee Bucks rookie Sterling Brown have been disciplined, as the force released body camera footage documenting the arrest. Morales also offered his personal apologies to the athlete.
Brown, 23, was shot with a stun gun and arrested after a routine police stop in a Walgreens parking lot on January 26 rapidly escalated into a heated altercation.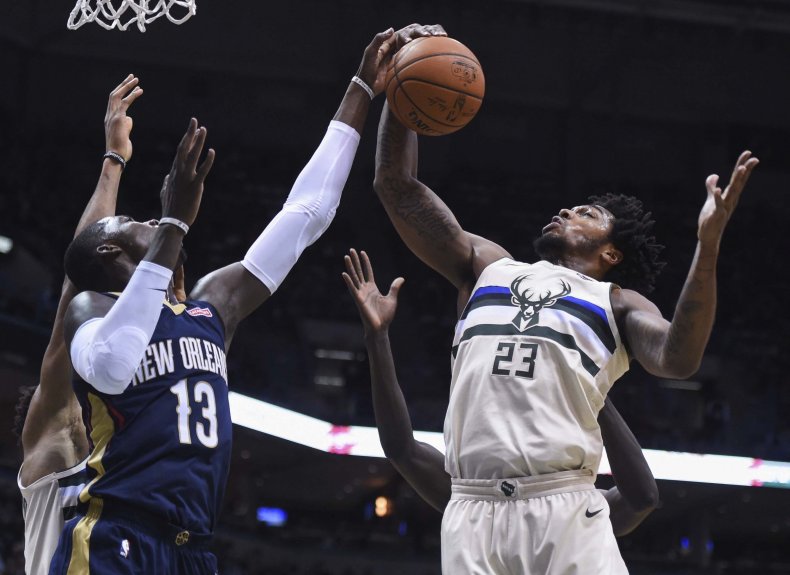 The force had previously stated Brown became confrontational over an alleged parking violation, which prompted the officers to use stun gun to arrest him. However, police chief Alfonso Morales conceded the response had not been appropriate.
"The department conducted an investigation into the incident which revealed members acted inappropriately and those members were recently disciplined," he said at a press conference, as reported by the New York Times. "I am sorry this incident escalated to this level."
The Bucks described the treatment of Brown as inexcusable, reiterating the player had retained the franchise's support in the four months since the incident.
"It shouldn't require an incident involving a professional athlete to draw attention to the fact that vulnerable people in our communities have experienced similar, and even worse, treatment," the Bucks said in a statement. "We are grateful for the service of many good police officers that courageously protect us, our fans and our city, but racial biases and abuses of power must not be ignored."
On Wednesday, the police also released the body camera video of the arrest.
Footage shows an officer meeting at the driver's side door after the Bucks player walks out of Walgreens, before asking a barrage of questions.
Brown repeatedly tries to get a word in, before the officer demands to know why he's parked his car across the handicapped spots and asks for his driver's license.
The officer repeatedly tells Brown to back off, while the Bucks rookie warns him not to touch him. Within a minute, the officer calls for an extra squad car, while admonishing Brown.
"We're going to figure out what we're gonna do," he says.
When three cars arrive at the scene, the officer explains he only wanted one extra patrol and that Brown kept getting in his face. The 23-year-old is then ordered by another policeman to take his hands out of his pockets before being pulled to the ground and tased.
"My experience with the Milwaukee Police Department was wrong and shouldn't happen to anybody," Brown said in a statement, according to CNN.
"What should have been a simple parking ticket turned into an attempt at police intimidation followed by the unlawful use of physical force, including being handcuffed and tased and then unlawfully booked."
The former Southern Methodist University player added the incident underlined how the police continues to use excessive force when dealing with minorities.
"Black men shouldn't have to have their guard up and instantly be on the defensive when seeing a police officer, but it's our reality and a real problem," he said.
"There must be mutual respect and both sides have to figure out how to accomplish this."