Video: Carnival Cruise Ship Returns to Port After Water Leak Floods Staterooms in Viral Video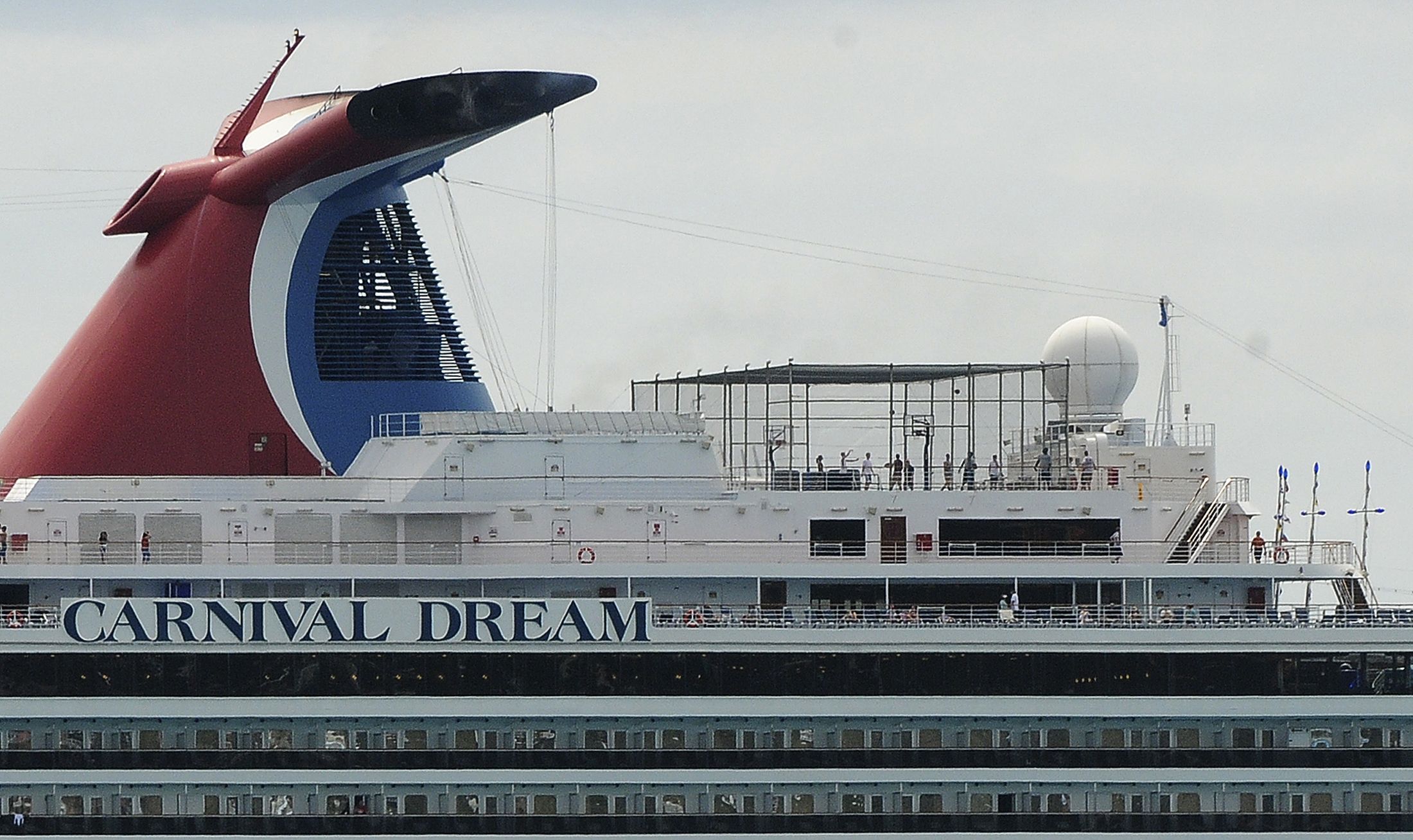 A Caribbean cruise ship ended its seven-day trip and returned to its homeport in New Orleans on Sunday as scheduled, despite experiencing a water leak filmed by a passenger that went viral on social media.
The Carnival Dream cruise ship, which has a capacity of 3,500 passengers, was sailing in the western Caribbean on Thursday night when gallons of waters began pouring out of pipes because of a break in the vessel's fire suppression system, flooding the staterooms, The Miami Herald reported.
A passenger filmed the ordeal on her Facebook page in a now-deleted post that was quoted in the Herald as saying: "Um....FB folks.....this is a rare moment of internet connection ....we are flooding on a cruise, we heard the violins and the silverware all came crashing down. What in the world....say a prayer for is [sic] all."
The video was watched thousands of times online as well as being broadcasted on TV channels such as CBS News and NBC News. It prompted several comparisons to scenes from the movie "Titanic" about the infamous voyage of the world's then-biggest passenger liner. But unlike the tragic 1912 sinking, the Carnival Dream cruise ship's misadventures were resolved quickly, ensuring smooth sailing.
A second video shared by the passenger a few hours after sounding the alarm showed crew members working together to clean up the mess. "Progress" read the caption to the video, still available on Facebook, which has been watched nearly half a million times.
The crew's efforts ensured the flooding was cleared within six hours, Carnival said in a statement on Sunday announcing the ship's safe return to New Orleans. "The water line break occurred at 6:00 p.m. and in six hours, our crew had replaced hall and stateroom carpeting, dried out other sections of carpeting that were damp but did not need to be replaced, and restored the 50 staterooms so that all guests could sleep in their beds that evening," the statement read.
Carnival apologized to the nearly 100 passengers affected, saying it offered full refunds as well as future cruise credit. According to the cruise line, only two passengers decided to accept the offer of being flown home early. A few other guests preferred to sleep elsewhere that night, so the cruise line arranged mattresses in the spa.
Because of the size of the ship, some passengers had not realized what happened and only heard of the incident via word of mouth or from relatives on the ground who heard about it in the news. "We had no idea. But we weren't affected by it," one passenger told CBS News upon disembarking from the ship.