Watch: Chinese Detergent Ad Sparks Racism Storm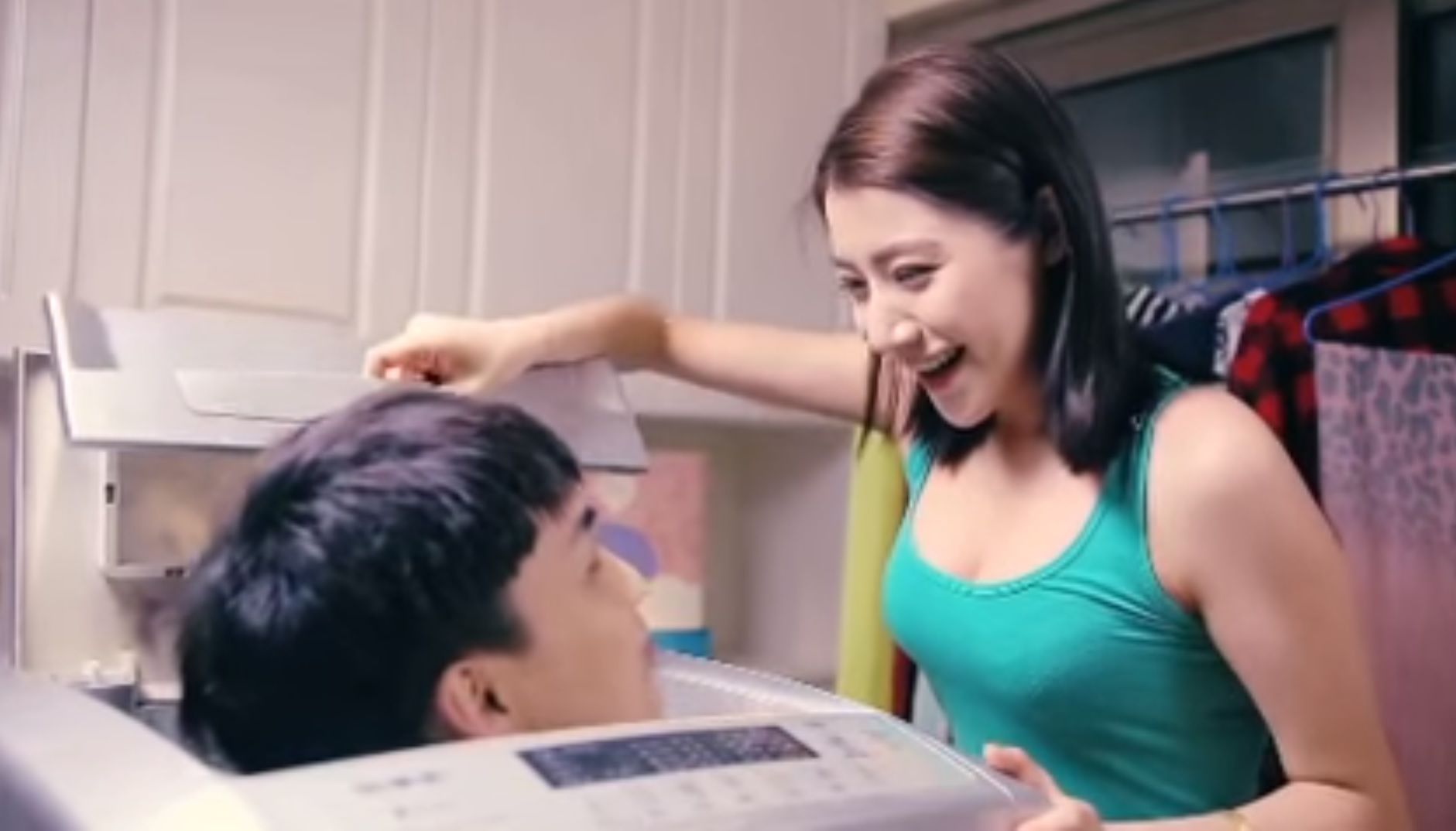 What could be the most racist advert ever is about to offend your eyes.
A commercial for Chinese laundry detergent brand Qiaobi shows a black man, speckled with white paint after presumably undertaking some DIY, flirting with a Chinese woman. After beckoning him closer with an alluring look, the woman stuffs a detergent capsule into the man's mouth and shoves him into a washing machine.
A few seconds later and after some comical shrieking, the man emerges—hey presto, he's transformed into a pale-skinned Asian male, to the woman's obvious delight.
The advert sparked mass criticism online from people outside China, but little from the country's residents. It has attracted few comments from Chinese users on social media and only some 2,000 views on China's popular video-sharing site Youku, AFP reported.
The advert was reportedly shown at cinemas in China earlier in May. China has historically had very little migration of people of African descent, despite being the continent's biggest trading partner and having business interests in a number of African countries, including Zimbabwe.
As well as being apparently racist, the advert is also remarkably similar to a previous commercial for Italian laundry detergent Coloreria Italiana, which shows a white man being transformed into a black man after being thrown into a washing machine by a woman. The Italian ad ran with the slogan, "Colored is better." Qiaobi's commercial even uses the same music as its European inspiration.
The Shanghai Leishang cosmetics company, which produces the detergent, did not respond to AFP's request for comment. A senior Qiaobi official reportedly told Campaign Asia-Pacific, which reports on the advertising industry in Asia, that the advert used "a little artistic exaggeration" for "comic effect" and that there was "no intention to stir up emotions or show disrespect to other nationalities." The official also said that Qiaobi only became aware of the Italian advert after production on its own commercial was complete.