Watch: Chinese Traffic Jam to End All Traffic Jams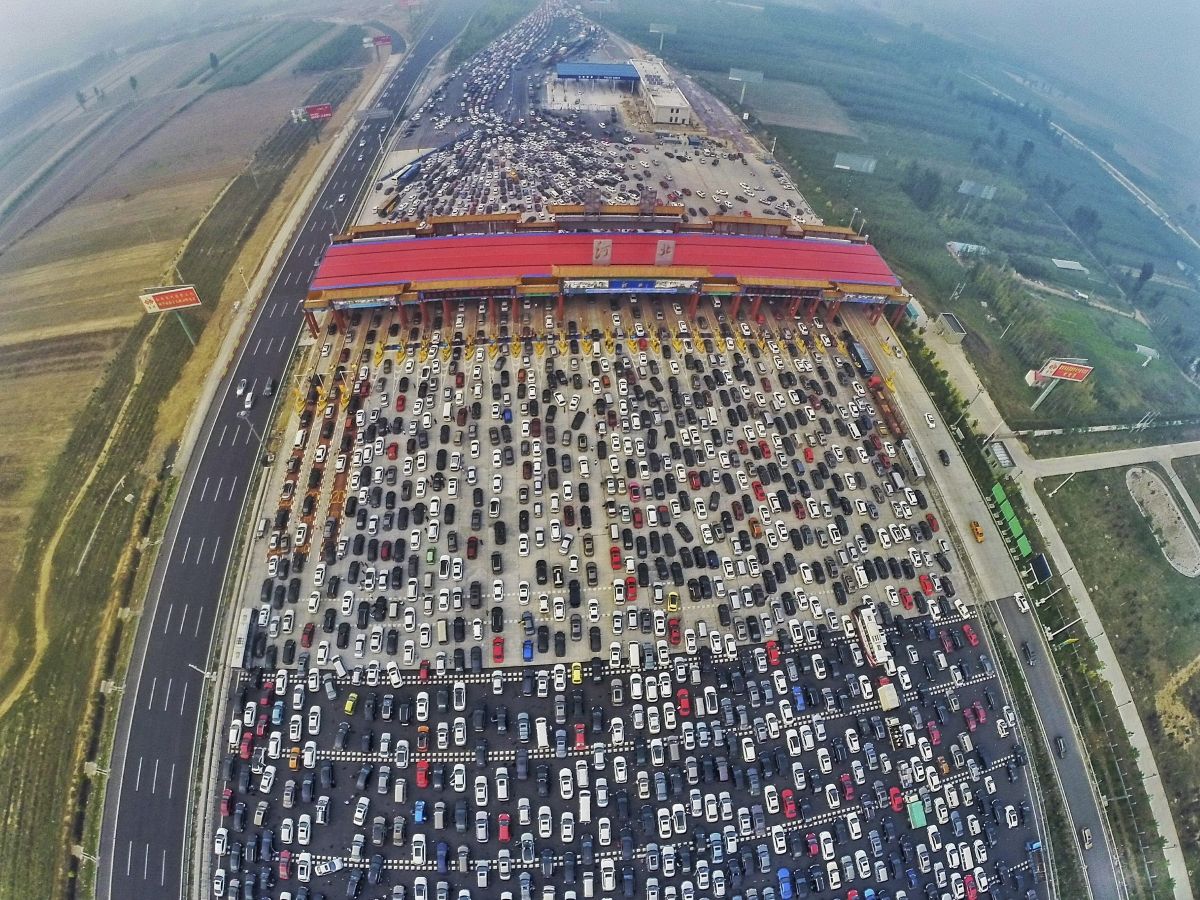 We all know the pain of being stuck in traffic, but aerial footage taken in China shows traffic chaos on an entirely different scale.
The video was taken on Tuesday as millions of people returned from various parts of the country following China's Golden Week celebration that marks the country's National Day. The footage focuses on a highway leading into Beijing that became heavily congested, Chinese news website, the People's Daily Online reports.
The G4 Beijing-Hong Kong-Macao Expressway, also known as the Jinggang'ao Expressway, is a 2,272 kilometre-long (1,411 miles) road that connects Beijing in the north of the country and Shenzhen in the south. According to Australian news site, news.com.au, the highway is used by those traveling through eastern China, the most populous part the country.
Video footage posted on YouTube shows thousands of cars lined up leading to a tollbooth station.
The National Tourism Administration in China approximated that 750 million people would go on holiday during the week-long national holiday—half of China's total population.