Watch CNN's Don Lemon Talk Parkland Shooting and Right Time to Talk About Gun Control: 'Shut Up, It Absolutely Is.…Do You Feel Safe Tonight?'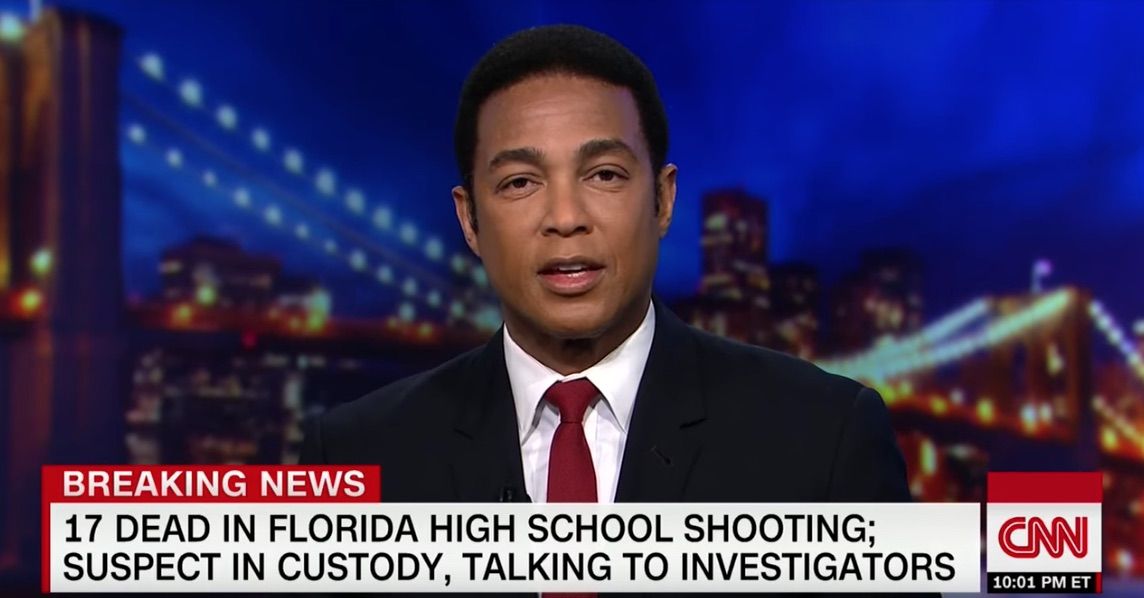 In the wake of another fatal mass shooting Wednesday, the great gun debate rages on in America as people on the right insist now isn't the time to talk about gun control. To them, CNN's Don Lemon says: "You can save it.… Yes it is, shut up."
On Wednesday, 17 people were shot dead at Marjory Stoneman Douglas High School in Parkland, Florida, and another 14 injured. A suspect, Nikolas Cruz, has been arrested.
But as with past mass shootings, including October's Las Vegas massacre at a country music festival, the subject of gun control continues to be controversial. Florida Governor Rick Scott said Wednesday night "there's a time" to talk about the issue.
However, CNN anchor Lemon echoed the sentiments of many when he said that now is "absolutely" the right time to talk about it.
"Anyone with any sense knows that this is the one common denominator that America has, the sickness that we have, is having this much access to guns. Especially this much access," Lemon said. "Don't tell me it's not time to talk about it. You talk to those people down in Florida who lost their loved ones, they'll tell you it's time to talk about it."
In another segment, Lemon said that the right time to talk about gun control was, in fact, "weeks, months, years or decades ago."
In a passionate plea, Lemon talked about the tragedy that occurred Wednesday at Marjory Stoneman Douglas High. "Parents who sent their kids to school this morning, imagine that.… They trusted that they would be safe," Lemon said.
"Do you feel safe tonight?" he asked.
Lemon said that Americans are playing the odds and that "with every deadly shooting in this country, the odds get worse and worse and worse" of being involved in a similar situation. "Our lives are too precious for that. Have we forgotten that life is a gift?"
The news anchor said that it was a "disgrace" that yet another shooting has claimed more American lives after similar tragedies at Sandy Hook Elementary School in Newtown, Connecticut ,in 2012, the Pulse nightclub shooting in Orlando, Florida, in 2016 and last year's Vegas shooting, as well as others.
"This is who we are right now," Lemon said matter-of-frankly. "But is this really who we want to be? A country where anybody at any time could be shot to death. And then when a bunch of people are killed and lives are shattered, we're sad, maybe angry, and then we forget and move on until the next time.… This is America, people. I know that we are better than this."